Nike x Martine Rose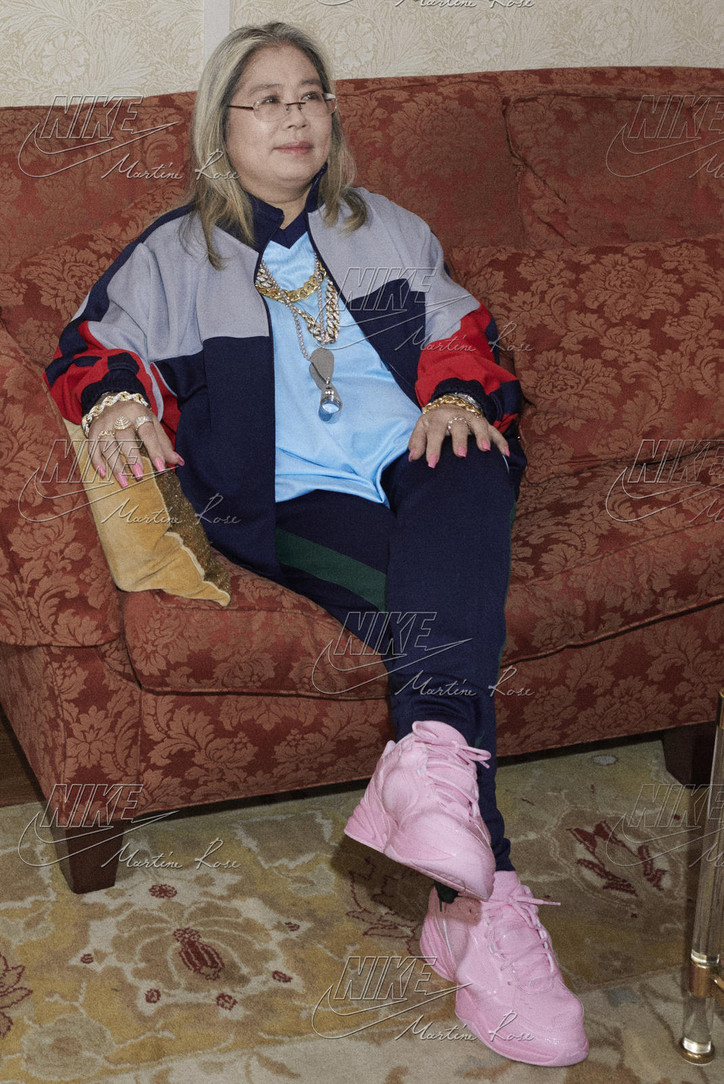 Rose took the same approach when it came to the actual garments, taking traditional Nike staples and subverting them to produce pieces that are, at the same time, true to the Nike aesthetic yet completely—and uniquely—Martine Rose.
A "love letter" to London, the collection mixes silhouettes and styles she sees as undeniably British with the American standards of something like the Nike Air. "It was very intentional to use the Monarch as the silhouette, being a very American shoe, and then put it with the very English silhouette of the tracksuit," she said.
Using pieces from the Nike archive, the designer selected looks that reminded her of her own experience growing up in the UK, while also exploring aspects of class in American culture.
"Going into the archive I wanted to find a classic English silhouette, similar to the JD tracksuit that reminded me of my youth, coming home from school and immediately changing into it or going out on a Saturday night in that same tracksuit," she told i-D. "The particular silhouette I chose reminds me of that time. I wanted the trainer to reflect the heritage of both brands, I was interested in a classic 'middle America' shoe as it has its own culture surrounding it."
She was also inspired by basketball players—and their size. Instead of reworking of her pieces to fit small, feminine bodies, or even regular menswear sizing, Rose wanted to harness the 'superhuman' feeling of these athletes, using their proportions to create the scale of her actual designs.
Though, despite being so influenced by athletics, and traditional sportswear pieces, like tracksuits and jerseys, the designer wanted to make it clear the collection wasn't about sports. For her, clothing isn't about styles or trends, or even size and gender, it's about how people engage with her pieces on an emotional level, and labels like 'sportswear' or 'ready to wear' minimize that goal.
"I have never been interested in fashion," Rose explained. "I've always been interested in how people interact with clothes. It says so much about who they are, who they want to be. It's an emotional thing."
It certainly is for us—and we can't wait to get our hands of Nike x Martine Rose. Dropping officialy (and not on Craig's List) this January, view the collection, below.
The Nike x Martine Rose collection is available now for a limited time on Craig's List. The full collection will drop this January.
Photos courtesy of Nike x Martine Rose.