Nike x Matthews M Williams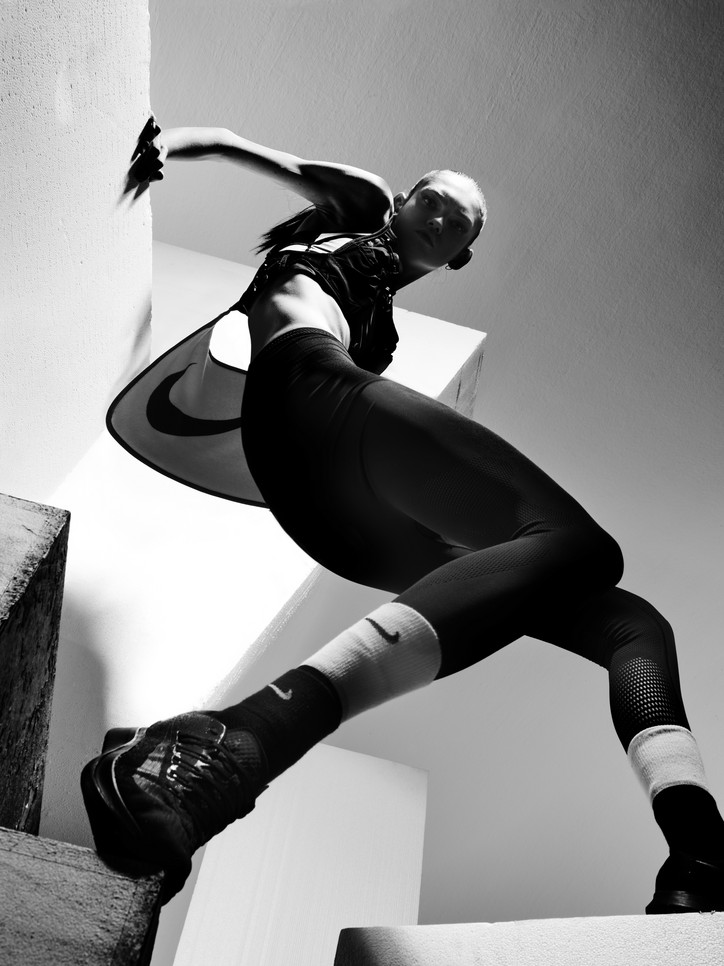 For Nike's newest (and definitely one of the most tech-driven) collaborations, Williams has produced a collection of prupose-led, data-driven training shirts, pants, and accessories for men and women — less robot, more chic, of course.
At the lines base, it plays off of last year's AAE capsule, which gave us a glimpse to the future by way of space-age tee shirt technology. Essentially, it employs computational design to transform data into structural patterns that could inform a new way of manufacturing a sport standard. "What computational design and computer data can offer is really the future of design," said Williams. "It allows us to see things or take things further than we might otherwise. It helps to create a different perspective that we can build around. Working in tandem — with data and emotion — is super interesting." 
The actual design of the clothing injects a much more human touch, Williams impliments the emotive juxtaposion he's known for which helps to break up the otherwise super robotic feel of the garments. With the dramatic raw hemlines of the tanks, and playful textures of the mens tee shirt, Williams proves that he can breath fresh life into classic, simple designs while keeping the functionality. Whether you're an athlete or like some of us at office who sit in front of a computer all day, you'll be better off wearing the Matthew Williams x Nike collection. 
The collection  releases July 12th