No Love For The Wild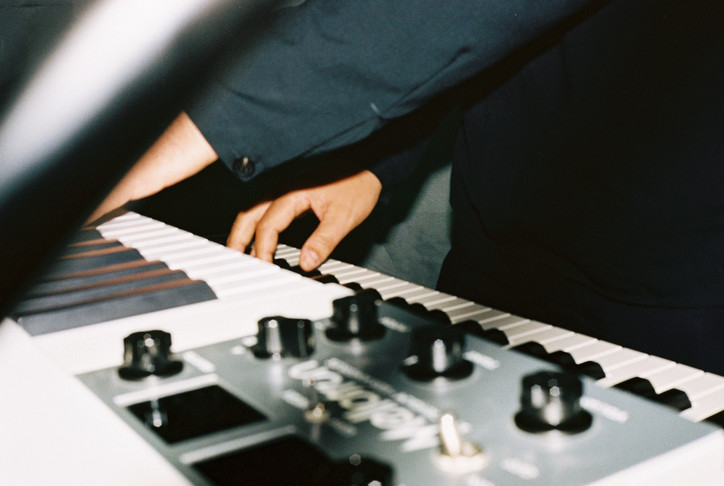 The images packed into this tight, sweaty space journeyed across a plethora of mediums, taped, hung, projected, sewn onto fabric and printed on scarves and shirts... While some were for sale, as to be expected in a 'shop', Julian Klincewicz, a longtime friend and collaborator of the band, had curated this selection to reflect the album.
When speaking with HAERTS' very own Nini Fabi, whose penetratingly wavering voice had filled the space along with the work the night before, she reaffirmed their reasons for this non-traditional album release event. 
"It was a way to release our music without just putting it onto the internet to evaporate. We wanted to create this space, that was a visual and physical connection for all of us. It was in all, to create a collective experience."
And that was expertly achieved. It was an intimate night, and whether or not we all came as friends, the nostalgic work that hung above and around us woven delicately into each song they performed, allowed us all to leave feeling as such.