Note To Self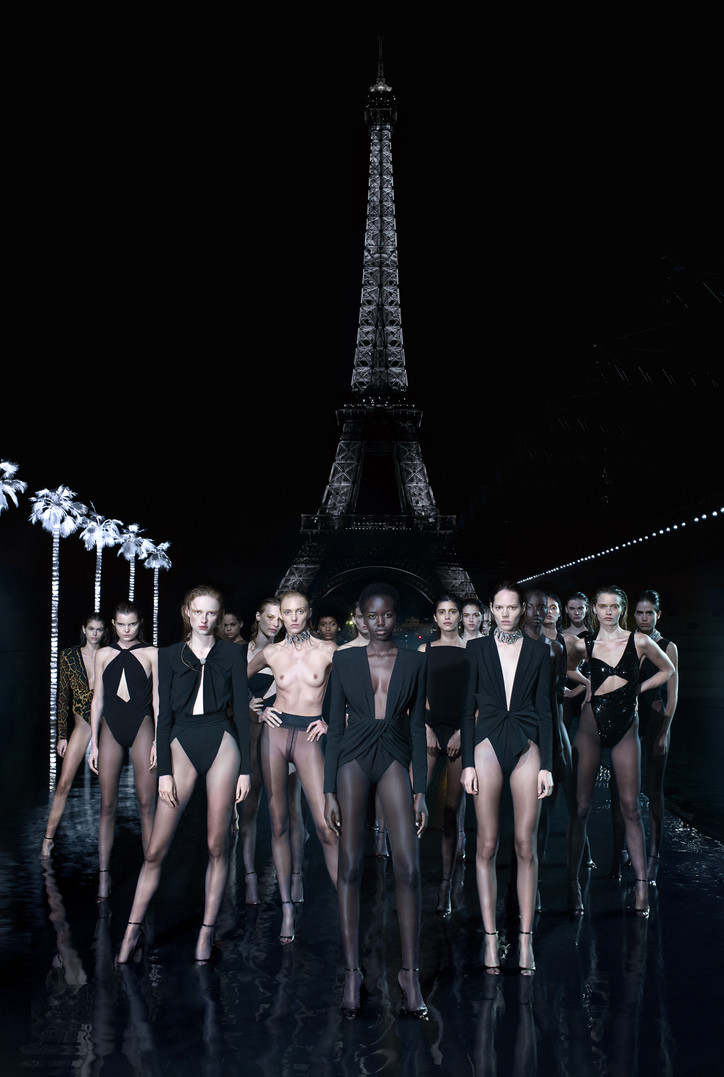 Known for her striking compositions, it's no surprise that Beecroft's photographs for SELF 02 are nothing short of just that. With the Eiffel Tower looming ominously in the backdrop, models scantily clad in sleek, sophisticated and sexy YSL ensembles—the three s's so synonymous with the heritage brand—are loaded into the foreground. In a manner that's as confrontational as it is chic, as soft as it is strong, the artist manages to stay true to her aesthetic while simultaneously encapsulating the essence of Saint Laurent.
Beecroft's installment of SELF 02 is being exhibition at Art Basel in Miami, now until December 15th. Don't sleep on it.
If you can't be there, though, at least you can watch the video, below.
Beecroft's series will be presented in Miami at The Design District during Art Basel from now through December 15. The photo wall, curated by Anthony Vaccarello, will be presented at Museum Garage and Paradise Plaza in Miami.
Photo courtesy of Saint Laurent.