OBSESSION: An Electric Fashion Opera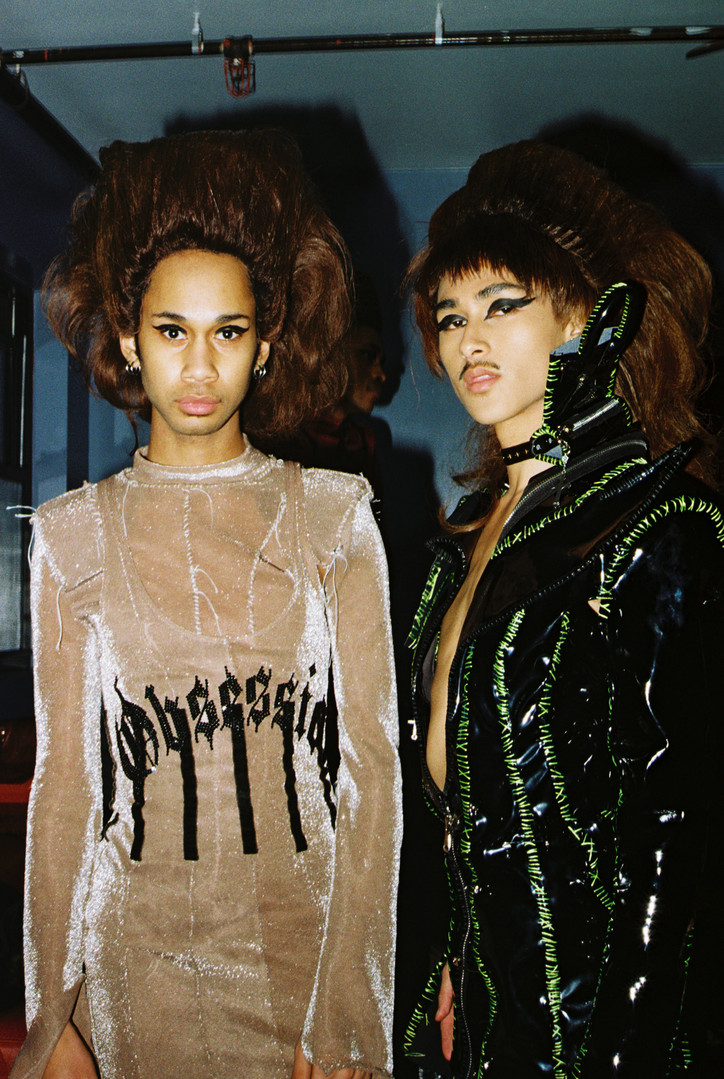 Hair stylist Evanie Frausto created dramatic sky-high wigs to match the looks, and beauty duo Jake and Joseph Dupont covered models' faces with a savage black eye. After all, the higher the hair, the blacker the eye and the more killer the looks, the closer… well, you know the rest.
After the show, office snuck backstage to witness the 'Fashion Opera' up-close.
Peep the photos—and a runway video to avoid your FOMO—below.