An Ode to Andre Leon-Talley's Instagram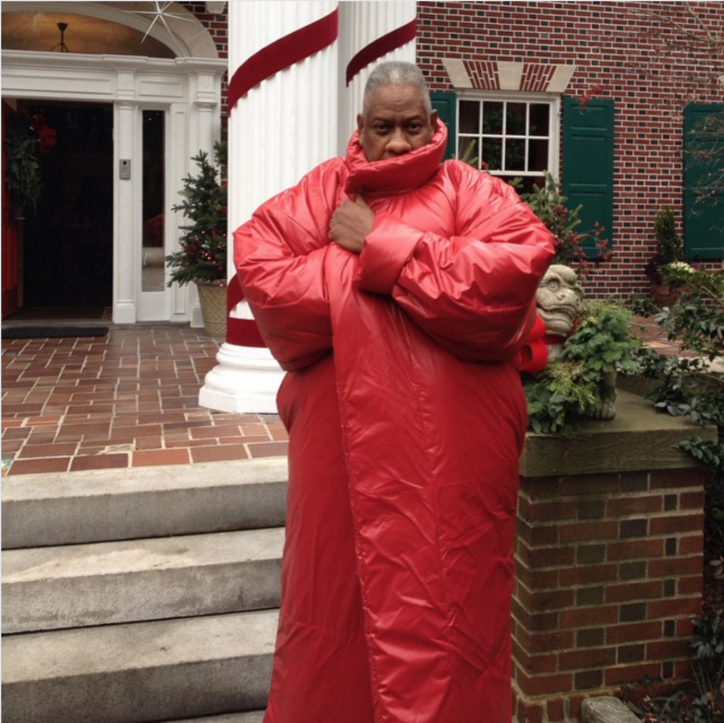 The thing is— you can find this all in the film. And really, we'd rather not try to relay the inspiring innards of the project with our own words— especially when the list of narrators includes the likes of Marc Jacobs, Fran Lebowitz, Anna Wintour, and Whoopi Goldberg. But we can give you something. And, not to be too cocky, it's really, really good. You can thank us later.
Although ALT is often called out as one of fashion's foremost over-rated figures— obviously getting flack only acts as fuel for fame— there's actually one aspect of ALT that's astoundingly underrated: His Instagram.
While it hurts to have to put our President's name anywhere near Andre's— there's one thing we must admit these two have in common: they could give two shits about Social Media*.
*Or, no, that's not totally true— ALT appears to take some serious time on the text. But thankfully, the duo diverge after that. While the result of Trump's typo-ridden twitter rants feel like they're leading us all towards the actual apocalypse— ALT's is kind of empowering.
It gives insight into the idolized, image-obsessed environment that is high fashion, and captures the most carefully curated celebrities— with camerawork that comes closest to those features from the trashiest of tabloid magazines showing stars who have "gone wild!!!!" or "gained weight!!!!"— althoguh the captions that accompany these awkard shots are surprisingly sensitive, and actually incredibly articulate.
He might seem like a dick— and he's definitely a drama queen. But there's a sensitive side to ALT that we all should be more on top of. And even if you don't see that when you peruse his profile— the picture of Anna Wintour's arm works as a wonderful aid for bad body image.