office Travel Diary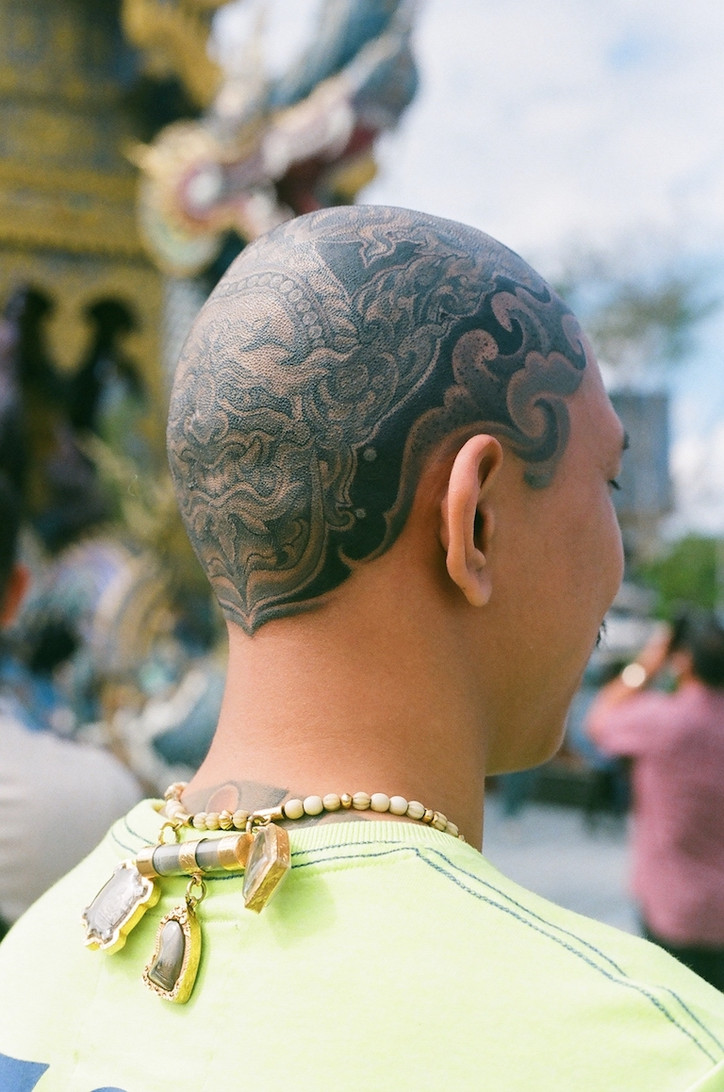 Then with our whole NY crew, we made our way to Melbourne. We partied, hit the pool and ate a shit ton of healthy food. Melbourne wasn't a place that enabled my Hot Cheetos addiction. We visited Johnny Dollar, an OG tattooer from Australia. At 70 years old I sat in his chair, told him I wanted a spider and he just went for it, no stencil, no drawing—boss.
Next, we ditched the crew and made our way to Thailand, just in time for my birthday. We stayed on Kammala beach in Phuket. There, we laid on the beach, read books, drank coconut water and beer. I got Jason to get his first massage, I figured he would either love it and get a raging hard on, or hate it, but all he had to say was that it hurt. We took a boat to rock island for some snorkeling, and I took a shit ton of beach bum photos. There was definitely no shortage of speedos and thongs on the retirees.
After we couldn't relax any longer (okay thats a lie, I could have stayed for weeks) we made our way up north to Chiang Mai. We were great tourists. We went to an elephant conservation, ziplined above tea plantations, went to a Muay Thai fight and visited Chiang Rai for a day to see the White Temple (Wat Rong Khun), the Blue Temple (wat Rong Seur Ten) and the Black House Museum (Baan Dam Museum), eating all the food in between. We visited the night markets and ate fresh made to order papaya salads—for one dollar!—tried the famous khao soi and had the most amazing fresh passion fruit smoothies.
If you've indulged me enough to read this far, my take away would be to get out of NYC—or wherever you are. Putting yourself out there to explore new places and meet new people, to me, is the best way to really live. There's a place to go for every budget and for any amount of time. Walking down the same streets every day, sometimes I forget to simply look up—visiting a new place forces you to open your eyes and your mind. We can all get stuck in a bubble sometimes but it's important to remember there's a whole beautiful world out there living out their best lives, whether or not you got that new Chanel bag.
See some photos from my trip, below.