This One Hit Different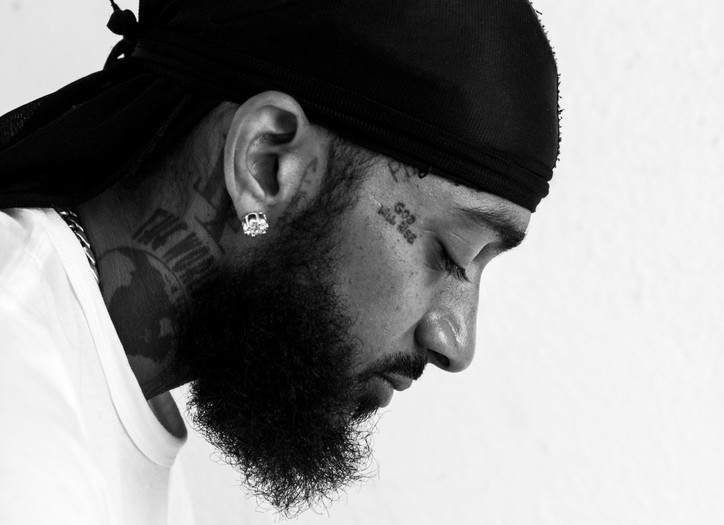 He was not an industry infiltrator, parasitic or conforming. Nipsey was a Black man who hustled his way out of the mud, but stayed close to the beautiful, dirty roots, life lines, his hood. Every growing period, life as he knew it, was illustrated. Through the grit and growing pains, he evoked hope. It springs eternal. His songs, spirituals to many. 
It is important to note that I am a Black woman who was raised in Southern California. I attended high school in Los Angeles during the time Nipsey was on the come-up, so yes, this one definitely "hits differently." In 2005, he dropped Slauson Boy Volume 1. In 2008, he released two mixtapes. By 2009, just as I was about to graduate from high school, he dropped his single, "Hussle in the House." This one put Nipsey on the map. It reverberated through The City of Angels — I can still hear the melodic background singers, "Husssssle." The Marathon dropped the year after, and by then, Nipsey had our full attention as an artist. He'd later go on to win our hearts.
It was his Blackness; his keen sense of business and game; his raspy-smooth voice and lean physical stature. His street-cred and ability to talk about "money, hoes, clothes, God, and history all in the same sentence," (K. Lamar, Section.80). It was then, he ingeniously sold 100 copies of his mixtape to Jay-Z for $100 each.
Championing the hood, promoting Black-owned businesses, investing in real estate, being conscious and highlighting healthy diet, bringing Dr. Sebi's work to light. Being nominated for a Grammy, owning his masters, having just been photographed with his beautiful wife Lauren London in the March issue of GQ...
...only to be shot 6 times in front of his Black-owned business in his neighborhood at the tender, biblical age of 33.
For these reasons, it all hurts so much--it hits different.
Maybe it's not about unpacking. I don't have the answers. I just know I'm full of sorrow and rage. I know my people feel betrayed. I know there is a family that lost an iconic, patriarchal member. A wife now a widow. Children without a father. A community with one less voice.
Time after time our heroes are slain. We're left picking up pieces, questions unanswered. My Brothers and Sisters are mourning. I am mourning. If you are reading this and unable to relate, understand that many people across the country, across the globe, are experiencing a heartfelt loss. They are attempting a reconciliation of those feelings. I am not alone.
To my people, I love you. I am here with you. We will continue to uplift our leaders. Their names and work will not fade. Nipsey, we pray for your family and we ride for you.
The only advice I can offer: TURN THE HUSSLE UP...
"…Spoke some things into the universe and they appeared
I say it's worth it, I won't say it's fair
Find your purpose or you wastin' air…"
(Victory Lap, 2018).
Nipsey was a Black man who hustled his way out of the mud, but stayed close to the beautiful, dirty roots, life lines, his hood.