Optical Olympics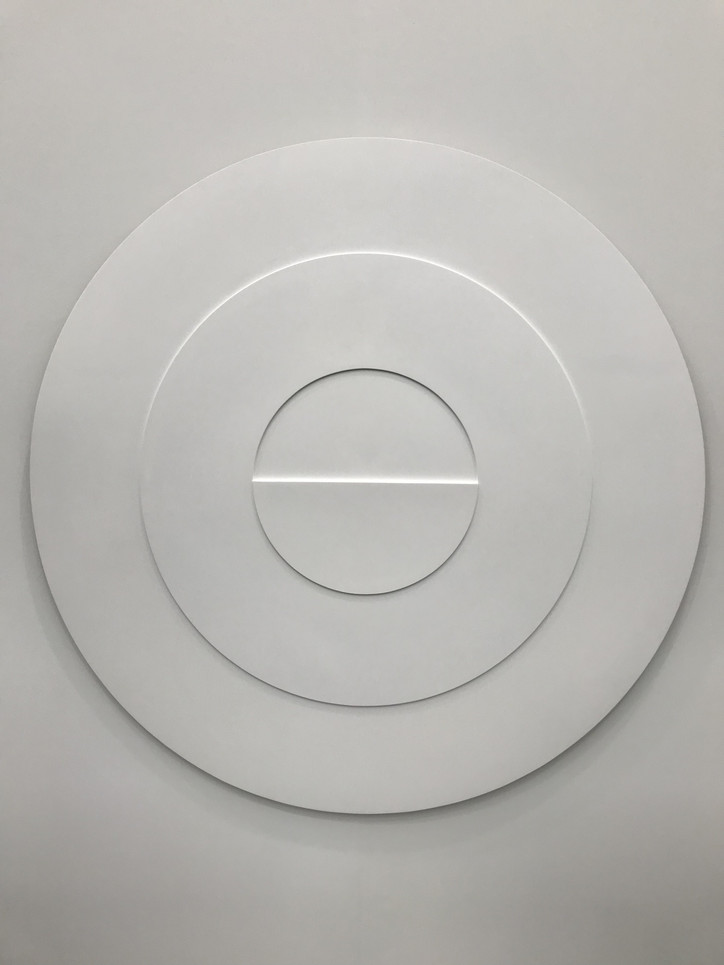 I kept gravitating towards The Mayor Gallery booth, where the refreshing purity of Dutch Minimalist Ad Dekkers felt like a much-needed palate cleanser. The simple, clean sculptural forms in all white, with one piece in stainless steel, were like visual ASMR, their perfection amongst such chaos filling the senses with an effortless zen.
And what of the chaos? It's always nice to see office art faves: Matthew Ronay's Muppet autopsy was on full display at Casey Kaplan; Jonathan Lyndon Chase's glittery fuckboys were throwing shapes at Company; Daniel Arsham had a small showstopper at Perrotin.
Some new favorites: Nari Ward's brazen shoelace texts at Lehmann Maupin made for a gripping moment of pause; Devan Shimoyama's floral fashion hoodie at Kavi Gupta gave all kinds of urban landscape life; Lorna Simpson's elegantly jagged photo collages at Hauser & Wirth played a spatially textured game of peek-a-boo; David Altmejd said to hell with lung cancer with his engrossing sculpture at White Cube.
Most works speak for themselves, however, check out more selects below.