Paco Rabanne S/S '20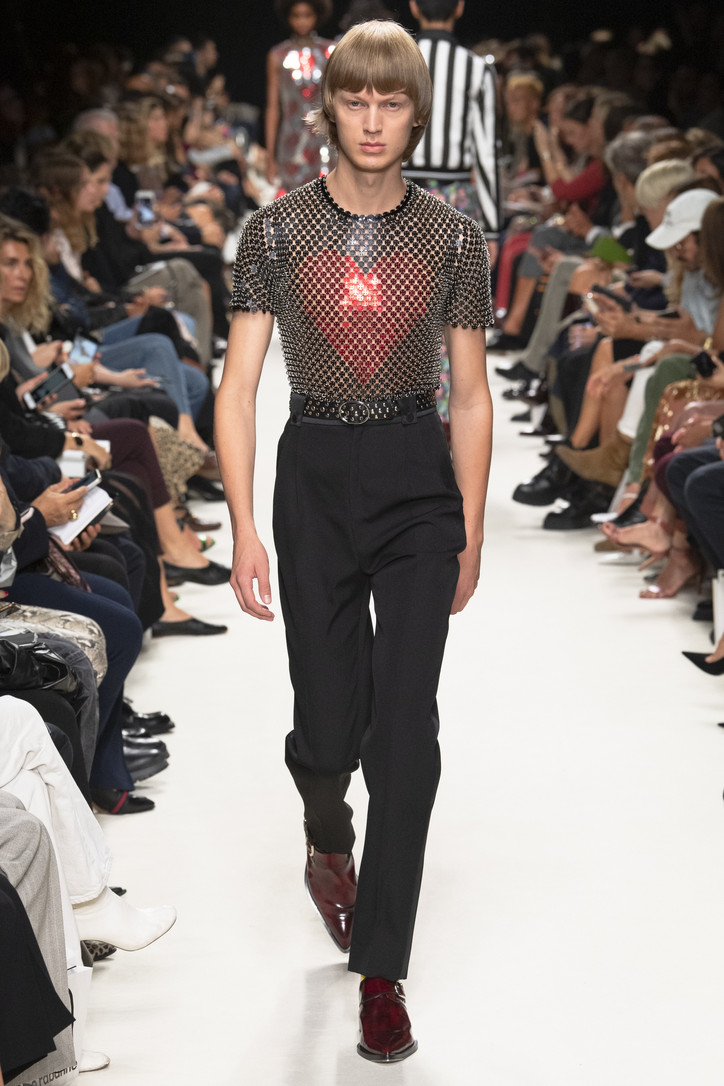 It could be that the collection references the golden days without anything too romantic. There is heart here (printed on a t-shirt and in a more abstract sense), but it's a bit cold, grown up, and protected by chain mail. Dossenna didn't pay mind to drapey or deconstructive trends; each outfit is buttoned up, slicked back, and ready to go. 
See for yourself below.