PASSCODE/ROADS/AMERICAN DENIM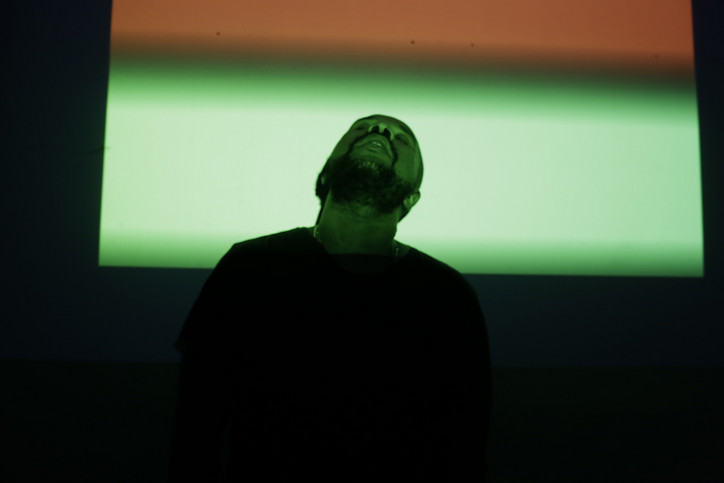 Experience PASSCODE, ROADS, and AMERICAN DENIM (best viewed on desktop), and read below what Vyle had to say about the music industry's changing expectations and how his work is part of this shift. 
How has your previous work led you into this VR world?
When I started to work on my album, I wanted it to have a visual component, but an album with accompanying music videos was a concept that had already been done well in my opinion. After some brainstorming, I had an idea for an album that had interactive 3D environments inspired by every song called "A Ü T O/M Ö T O R" around 2015. I connected with a few digital artists, and released a digital installation + environment late last year called "Pump Fake" which incorporated elements of mobile VR. Shortly after that, I began to pick up programming during time spent working on my album at NEW INC, a incubator program started by New Museum that I am a part of.
Could you describe the different environments, and how they are each a separate entity? What does each represent?
ROADS is a room-scale gallery that was architecturally inspired by Chicago's Field Museum and The Met in New York City, with art from a longtime friend of mine, Jeanette Hayes. Her art touches on themes like technology, art history, pop culture, anime, and a lot of other things that remind me of growing up in Chicago. The track also features a verse by Haleek Maul from Barbados. The environment for PASSCODE is a depiction of modern love affected by technology in the city. There are also references to having your phone broken into, "sinking" apprehension, "water works", and privacy. AMERICAN DENIM is a song about a woman that leaves her normal life to join the entourage of traveling musicians. The environment embodies the "cold-shoulder" or "cold-hearted" mindset of people without regard for others. The scene also includes a 3D scan of NAR, modeled by AKLØ NYC. The ability to click-through to each environments definitely makes each setting feel like separate worlds in the same universe.
Do you think VR is the future of the "music video"? If so, what will it take for artists and the industry as a whole to transfer over?
I think that VR will demand that artists' contributions find a way to embody a song in the same way the music video did. It will also require artists to break traditional conventions and rethink their approach when using the medium to connect with their fans. I think that currently the music industry is slowly starting to gravitate toward VR. You can see it with artists like Childish Gambino, The Gorillaz, and others. In VR, story-telling is pretty important. At this point, I think it's about working with studios and artists with the proper perspective, to create the best results.