Prada S/S '19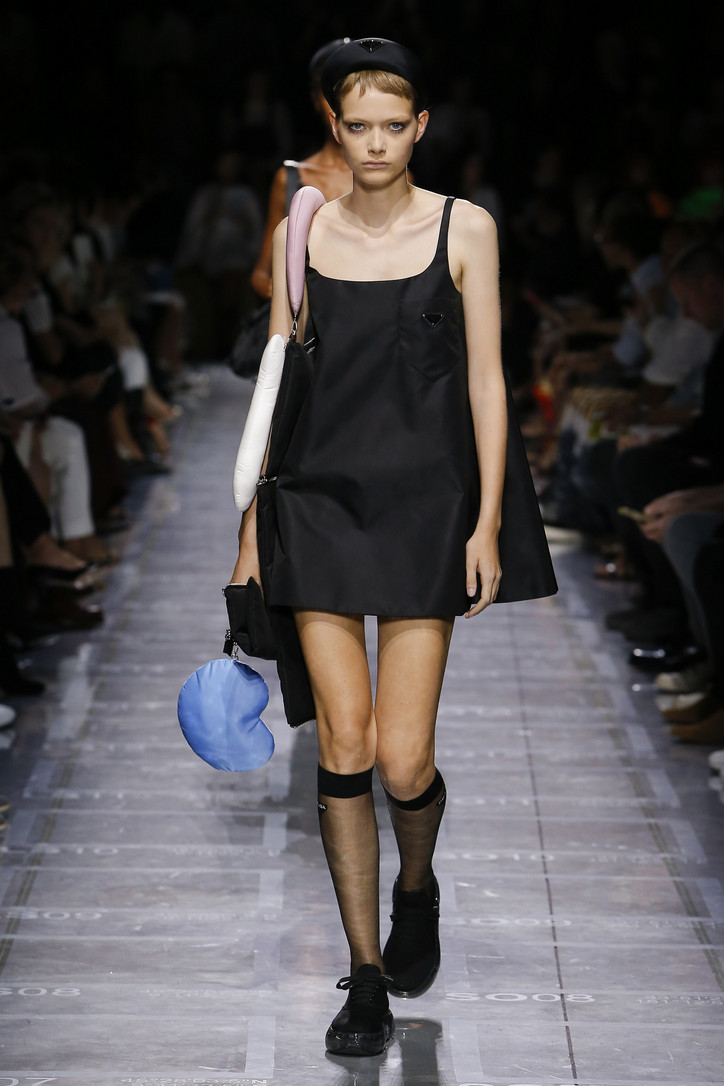 When, for the last two seasons, you've created the year's most sought after clothes, what do you do to be exciting? Well, if you're Miuccia Prada, you go back to what always works.
Prada has always had a distinctive '60s influence, but this season, the brand did suburban housewife in a totally modern way. Each year, Miuccia seems to somehow understand fabric—and what women want to wear—even better. And this spring, we'll be seeing knee socks and headbands everywhere we turn.
Peep some of our favorite looks from the collection, below.
Photos courtesy of the brand.