Sign up for our newsletter
Premiere: Haich - "Conversations"
Listen to "Conversations" below.
Meechmania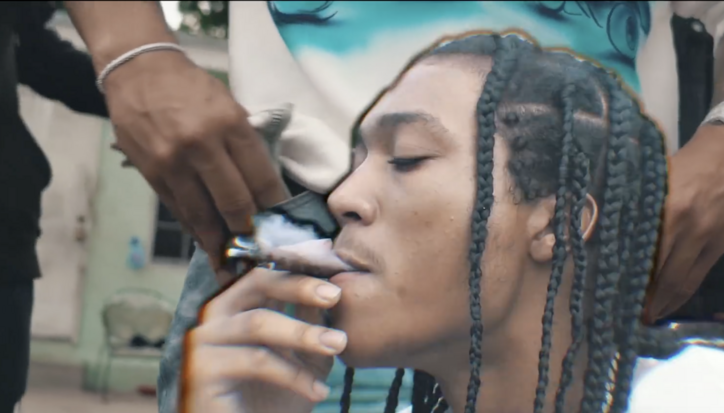 The video features Lil Meech looking into the camera and rapping over a hard-hitting beat, produced by Brooklyn-based artist Chubby El Hefe. Garnering over 350k views in just under 5 days, the video marks the beginning of many anticipated milestones for Lil Meech.

Check out the video below.
Toro y Moi
What is your ideal office?
Space is what I find the most necessary. Space allows organization, and organization provides efficiency.
What is your favorite part of the body?
My hands, honestly. I really need to give them more love.
Who is the historical figure you'd most like to serenade?
Shel Silverstein. It's nice to give back.
When was the last time you were starstruck?
I saw Michael Phelps in the TSA line at SFO. When I recognized him my brain got excited—then I remembered it's not polite to stare. Where and with whom did you eat your last great meal? Our promoter from Houston took us all to Uchi last night. ;) *Thanks Jagi*.
What is the most meaningful item in your wardrobe?
Nothing's better than the feeling of tight Calvin Klein undies. Plus they make me feel secksy.
Who was your celebrity crush as a teenager?
Larisa Oleynik aka Alex Mac from Nickelodeon. I'm a sucker for tomboys.
What is your tool of choice?
Da internet.
Do you believe in ghosts?
Not really, I believe in leftover energy not having someplace to go. I don't think there's anything really out there trying to scare us, life is just scary sometimes.
What technology excites you the most?
Google Maps. It's a straight game changer. Oh, and international phone plans...
Who was the last person you hugged?
Da wifey, just 'cause... Wifeys like hugs.
What animated character do you relate to the most?
Doug Funnie.
What weather phenomenon best represents your personality?
Does a solar eclipse count?
What household item are you most suspicious of?
My mirror.
What is the last living thing you fell in love with?
Any puppy I see. Do Instagram puppies count?
The Dawn of Ishan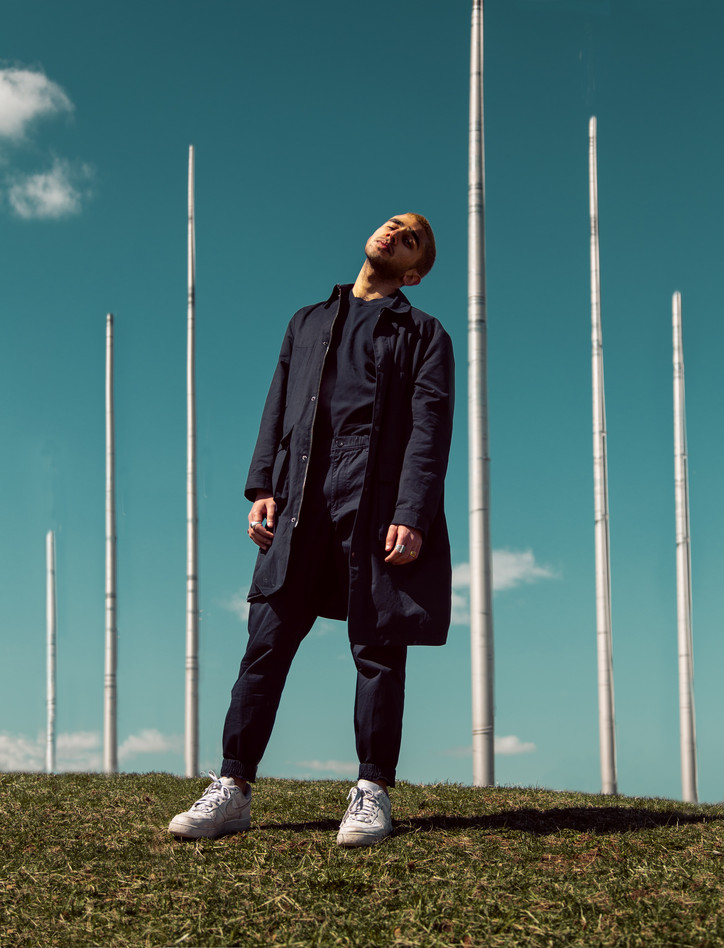 Experimenting with forward-thinking pop, Ishan's work is often infused with Indian culture, a testament to his heritage. The artist is a first generation American, growing up with parents who immigrated from India to the United States in the 90s. "I could never really fully relate to American culture that I was experiencing, yet I could never really just relate to my Indian heritage. So, I've always kind of understood and experienced both at the same time, and that definitely comes out in my music," says Ishan in an interview with office.
The entertainment industry has historically been a tough landscape for Asian-American artists, to say the least. Going further than just music, only one Academy Award for best actor has ever gone to somebody of Asian descent (Ben Kingsley, whose father was Indian), despite the fact that the U.S. Census Bureau estimates that Asian-Americans make up 6 percent of the American population. But like countless others, Ishan's work plays a significant role in the fight for representation. Artists like him are not only important, but necessary for progressive advancement.  
Ishan recently made headlines for his SEO-disrupting song titled "Closer by the Chainsmokers" on Sonia, his debut EP. But don't be misled; the dance track is nothing like its namesake. He is currently in the middle of releasing two more singles for the EP, and it's set to release this summer on Spotify and Apple Music. Stay tuned.