Sign up for our newsletter
Premiere: "Without Me"
Check out the music video below.
Growing Roots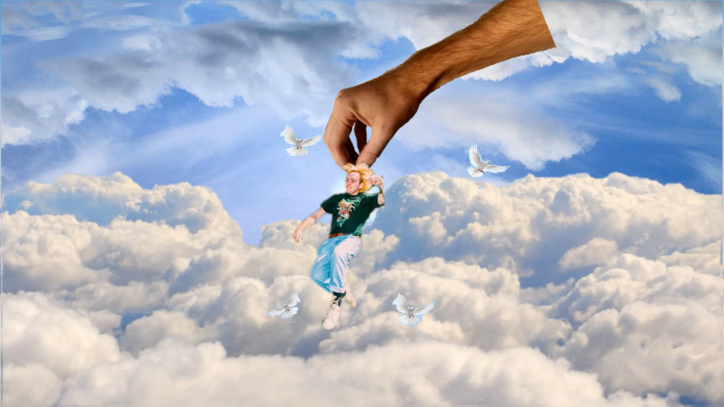 Trees makes for smooth, easy listening, with Kid Hastings' tender vocals coasting on the pair's bedroom pop beats. Like a love child born of Rex Orange County's optimism and Clairo's sappy, magnetic murmuring, Trees is rooted in the producers' soft spot for choir sonics and Tame Impala.
The song comes on the cusp of Kid Hastings' debut EP, which drops November 1, and Brooklyn-based artist Luke Jr's upcoming project with dreamy indie queen Sara King. Check out the accompanying video below, and stream Trees on Spotify here.
Parasíto Paradíso
"The drama in the language makes it easier and more natural for me to be extrovert and emotional," she reveals. Despite the artistic license, Molina currently resides in Copenhagen with her husband, Christian—they have a very healthy relationship based on a benefic symbiotic exchange.
How do you heal a broken heart? 
By visiting my mom <3 02
Your songs tend to read as mystical, or even occult (which I love). What is your process like?
I start by looking for a sound on one of my synthesizers. It often defines the expression the song eventually gets, though many things can eventually change. After that, I do a lot of different melodic sequences on synth, which I eventually cut up, and put together again. A synth melody naturally takes the leading role in the track, and from there I build the rest of the song around it. I often hum a lot of melodies on top of the synth lead, and also cut these together towards the end. It gives some fun shifts and breaks in the music. I like it when music is unpredictable. I work very intuitively, and make incredibly quick choices first in the process, and go along with the waves of my emotions.
Where do you predict music is headed—in terms of sonic landscapes, and industry-wide trends?
Like the rest of the world, I think we're facing a much faster, easier, digital, and clean sound. I can feel myself starting to explore this little by little. When I'm on the go, I often work through GarageBand on my phone cause [you] can always pull that it into a session to work on later. I like the idea that I always have it at my fingertips.
Tell me about the Parasíto video. Did you visualize it when you were crafting the song?
My friend (scenographer, Sofia Stål) was working on a project at the Danish National School of Performing Arts. The project was based on how bodies meet, and take over each other. For this exploration, she sewed a costume to fuse my husband, and I, together into a kind of sculpture for an exhibition. I felt a connection between her project, and what "Parasito" is all about. The idea for the video arose very spontaneously on the set where I filmed my husband (Christian Samsøe) on my phone in the costume.
Did you grow up in Copenhagen? If not, why did you choose to base there?
I grew up a little outside Copenhagen in Høje Taastrup, which is 20 minutes away by car. Those 20 minutes make a huge difference in terms of what cultural inputs are offered. Absolutely nothing happened in Høje Taastrup, and everyone was interested only in sports. I was really bored, and all my friends I met at a music school lived in Copenhagen. When I turned 18, I quickly found an apartment with a friend in the city, and moved away. Since that day, I have lived in Copenhagen. There's an incredible music culture, and [there's] always concerts with great international acts or someone local you know. You said that Spanish amplifies your message (for Parasíto especially).
Can we expect more tracks sung in Spanish?
When I sing in Spanish, it removes my awareness that I'm there singing, and enables me to be more in my emotions. I think it's really exciting, so yes, I'd definitely like to explore the language in more songs, and see what moods it can bring forth.
Describe Vanilla Shell through sensory means. What does it taste, smell, look, sound, and feel like?
I've tried to create a piece in which searching for something or longing for someone is at the core. I've focused on creating unpredictable changes, and big melodies without being completely knocked off course. Dramatic voices and acoustic elements have been fun to explore as a counterplay to an otherwise static universe where I've been before.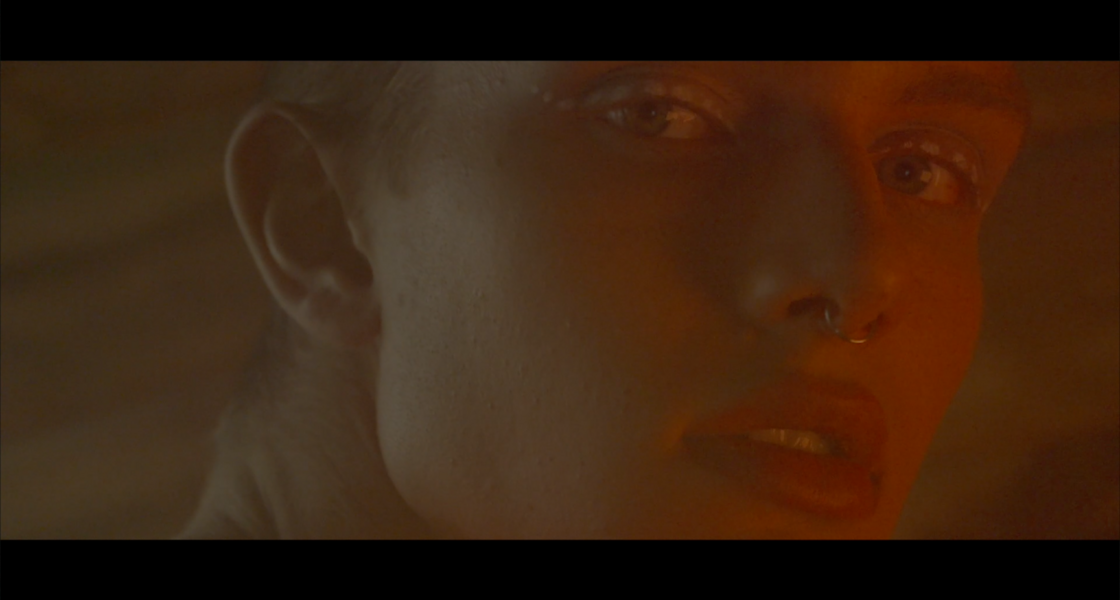 Premiere: Kasper Bjørke "Water"
The eclectic new EP features Toby Ernest, who previously collaborated with Bjørke in 2014 and delivers on Nothing Gold Can Stay on the Alessi Brothers cover "Seabird" with DJ and vinyl digger Christian d'Or. Ernest also appears on lead track "Water," a slow-burning beat accompanied by a music video shot by photographer Dennis Morton. The video stars emerging Danish model Morten Palm, who brings on all the tensions of young masculinity as Ernest whispers the opening lyrics, "I'm a man with many voices in me."
See the video for yourself below, and find "Water" wherever you stream music today, or buy it here.