Sign up for our newsletter
Premiere: "Without Me"
Check out the music video below.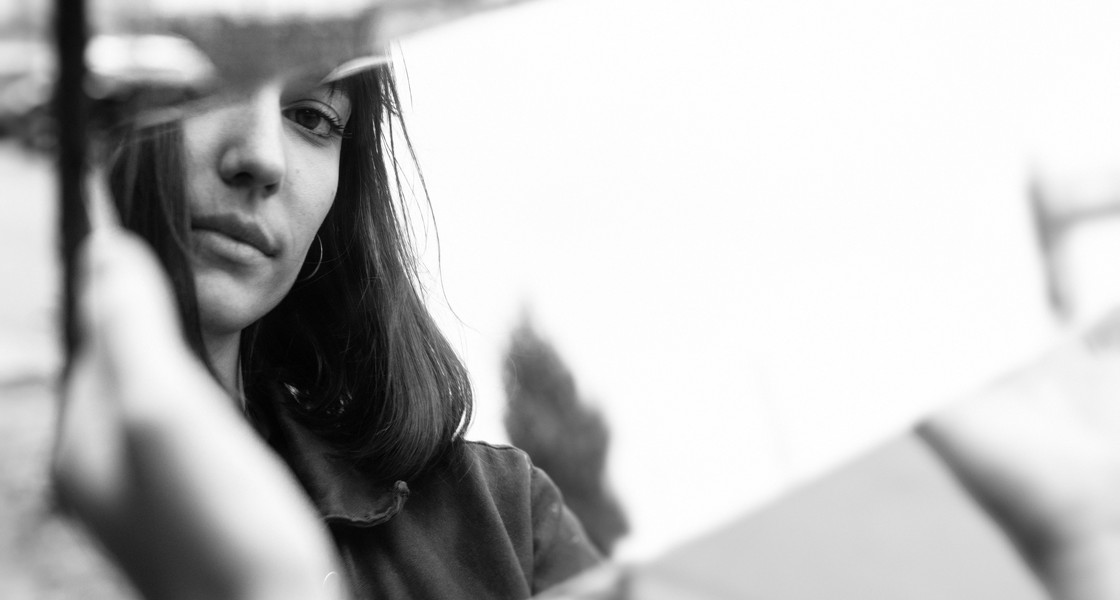 Life Through Amelie's Lens
Check out the interview below.
Congratulations on hosting your own stage at Tomorrowland this year! How much has your life changed since you first played there back in 2016?
Thank you so much! My first time playing Tomorrowland was actually in 2015. It was a branded stage, and I was not even announced. I played for 20 people, and many of them asked me what my artist name was—it was still RENEE back then. And it was at that moment that I realized I should change my artist name. I had to write down the URL to make sure they would find my SoundCloud or Facebook page.
Shortly after I changed my name to Amelie Lens, my first release came out. Everything happened fast after that, I was a local DJ in Belgium since 2009, so when I signed on an international label, I got massive support from the Belgian scene and started to get more international bookings too. Thinking back to that first time at Tomorrowland, it still feels surreal that I played on the mainstage last year. Not to mention this year, I will be hosting my own stage on both weekends.
How did you experience the music industry as a young woman back when you started your career?
To be honest, this is something I don't like to talk about, since I see myself as an artist and not a female artist. I like to be treated equally and questions like this are somehow making me feel like I am not. But unfortunately, there is still a lot of prejudice towards women entering the scene. I had to deal with a lot of hateful comments with people telling me I should go back to my kitchen, that there must be a guy making my music… But these things have only motivated me to work harder and be better. 
You are touring around the world non-stop. Is there a ritual or specific routine you try to maintain despite all these travels?
Not really, no. I've had a hectic life since I was 16 years old, combining work and school and traveling a lot. Thus, I never really had a lot of daily routines. I do try to video call my grandmother, who raised me, every two days, but that might be the only routine I have in my life to be honest
If you could go back in time, what would you tell your 15-year-old self hearing electronic music for the first time?
In hindsight, it's easy to say, but I am happy with all the choices I have made in my life. There is nothing I would have done differently. I would try to say what every grown up tells 15-year-old people though—try to enjoy your time being young. It's so cliche, but so true. Things really are different when you have zero responsibilities.
You have been DJing since you were 18 years old. Was there ever a plan B for your future?
Music was just a passion. I never really thought I would be doing this full-time. I was always working hard and trying to take as much as possible out of life. When I was 16, I realized I could study faster by myself and use the rest of the time to work. So I dropped out of school, studied independently, worked and traveled in the meantime. After I graduated, I was already financially independent and signed up for university, but it was almost impossible for me to pay by myself combined with my job. So, I quit. I found a school that offered event management as distant study, but even this was hard to combine with my job, since I was mostly living in Paris and London, but I had exams almost every week in Belgium. I was already DJing sometimes and making music for several fashion brands. 
You were a model for almost ten years. Did your connection in the fashion world help your music career?
For sure. At first, I was worried that people would not take me seriously because of my job. It's why my artist name was RENEE, and I only used unrecognizable pictures on my social media. My first press pictures were a bit androgynous. I did not want people to know I was a woman. After a year, I decided to change my name to my real name, but I never mentioned my modeling career. I think it would have been hard for people to understand this was just a job like any other job. It is not who I am as a person. A lot of clients don't treat you respectfully, and that's not the way I was raised, so modelling was very tough on me at times.
I think my passion makes me who I am, not my job, which I simply did to pay my bills. So at the beginning, I actually wished I never modeled, because it would have made it all a bit easier. However, I was surrounded by people who had huge passions and made it into their jobs and became one of the best at it. I worked closely with hardworking and passionate people every day. Many of the people I worked with also knew I was doing music, so I did some music for several fashion brands like Armani, Lanvin, Yves Saint Laurent. I even flew to China once to do music at a fashion event.
At which times and places are you the most creative?
At home! I also started to produce on my laptop, but I'm so easily distracted. It's hard for me to get any work done because of it. When I'm in my home studio, I know I have to focus, and it's also when I'm the most creative. 
What does true happiness mean to you, professionally and personally speaking?
I see myself as a very happy person. Even though I had a complicated past, I never stopped smiling and made the best out of it. I guess I'm an optimist—it's partly my personality, but mostly I think it's a state of mind. I will always find something good in any bad situation. It's important to focus on ourselves and not on others and try to be the best person you could possibly be.
Also career-wise, with social media we always see what other artists are doing, and it's hard not to compare ourselves. But what other people are doing should not matter; I am focusing on myself, always trying to improve myself. So I think that true happiness starts with being happy about yourself. Once you accept yourself, love yourself and you're proud of yourself, you can also accept, love and be proud of others. 
How would you describe techno music fans?
Passionate! Because it's not just the music, but a lot of times, it's a lifestyle. I think many people who listen to techno wake up and go to bed with it. It's a big part of their lives. 
What does the color black mean to your fashion style and music?
Well actually, I don't feel like I intentionally chose to only wear black… Whenever I get a new shirt, the black one just happens to be the nicest one. It's just so neutral and easy. I mostly wear t-shirts with skirts or t-shirts with jeans. It's because I don't like to spend more than 15 minutes to get ready, so I just take any t-shirt out of my closet, and I'm ready to go. Lastly, when I come back from tour, I can wash it all at once, because I don't have to separate in colors! Fast and easy. :)
What is the most Belgian thing about you?
I love potatoes! Especially fries with vegan mayonnaise! Basically every typical Belgian dish is with potatoes. Belgians eat potatoes almost every day: mashed potatoes, fries, potato croquettes. The first thing I eat when I'm back in Belgium is fries.
office.mp3: Abby Jasmine's Quaran-Turn Ups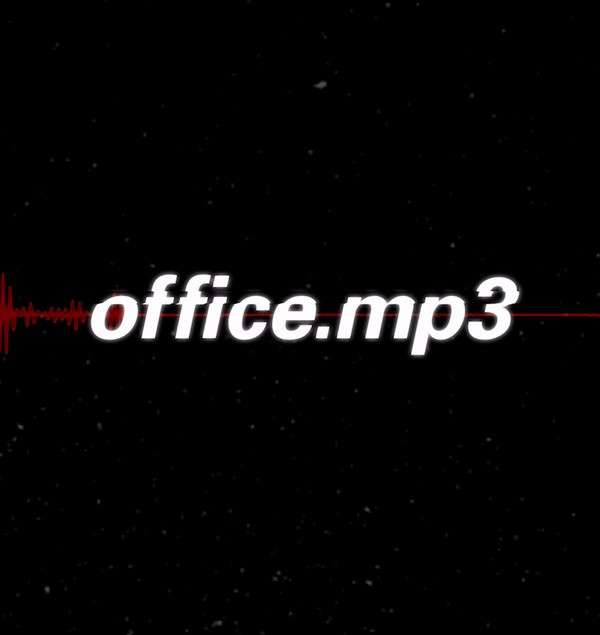 In honor of staying home and social distancing, office decided to hit up our girl Abby Jasmine to curate what she calls 'quaran-turn ups' for us. The New York-based rapper and singer not only makes bops, but she also knows how to chef up a great playlist. Debuting her hot new single "Groovy" feat. Guapdad 4000 and other bangers like  JACKBOYS' "Gang Gang" and KAYTRANADA's "Need it," Abby Jasmine puts her spin on the office.mp3 playlist series with fire songs back to back. Transforming your living room into the ultimate dance floor, get ready to dance and vibe out to Abby Jasmine's office.mp3 takeover.
Isolating with Chicken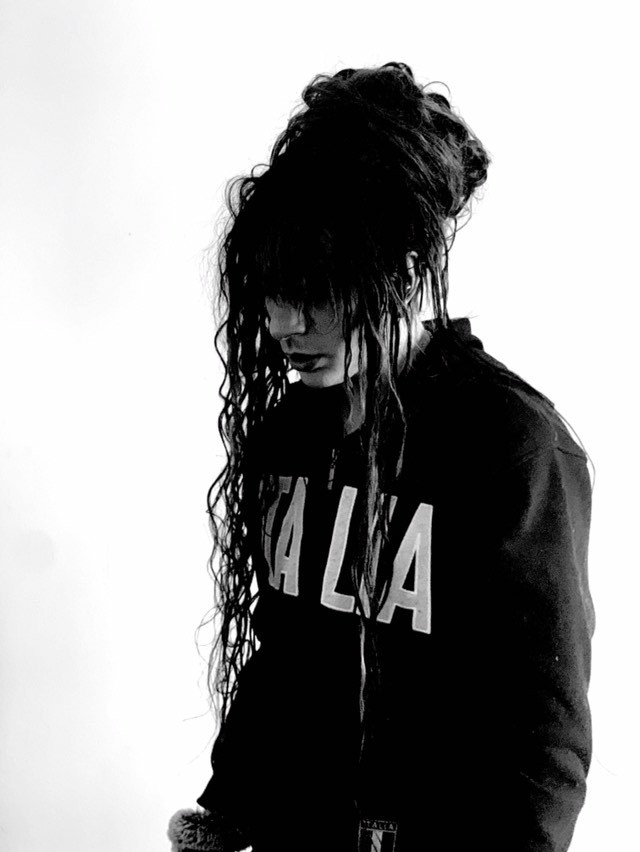 Having produced beats for the likes of Dai Burger, Bali Baby, and Isabella Lovestory, it seems like he's already on his way to doing so. Chicken's mysterious presence and highly-curated sound represents a new breed of kids who were raised by the internet, but crave the late 90's/early 2000's NYC club vibe—brought up by the YouTube era, but looking for so much more. 
Read our interview with the producer below.
Hi Chicken. Can you introduce yourself to the people—who are you? How long have you been making music? 
Hiii. I am a DJ and producer based in New York. I've been making music since I was a teenager.
Tell me about your new mixtape "A Night To Remember." It feels like a mix, but it's all original music, correct?
It is. It's mostly stuff I made in February. It's just where my head's at right now. I spent a lot of 2019 DJing and making club music, so I thought it was time to give the girls a little something different. And what I'm really into right now is pop.
What's it like being an underground music producer during quarantine?
Horrible and really scary financially.
What internet platform would you say played the biggest part in your formative teen years? 
Probably various porn sites.
Who are your idols? 
Ahh there are so many. Mirwais, Gigi D'Agostino, Pal Joey, Robert Armani, Timbaland. There's more. 
You've produced for many up-and-coming artists like Isabella Lovestory, Dai Burger, and Bali Baby. Is there a particular kind of performer you think your beats lend themselves to? 
I like people who are like cartoon versions of themselves. I can produce a whole album for someone in a day easily if I'm inspired by them because the music is just like filling in the blanks around their personality. I don't really approach it as beats. But If someone has no personality or I don't like them, it's excruciating. It's actually really hard for me to put together generic packs for that reason. Because such a big part of what I'm inspired by is the people. 
You were recently featured on the popular "Hyperpop" playlist on Spotify. What do you think about the state of pop music in the world right now? What do you wish to contribute to that? 
I mean there's a huge range, even in the mainstream. I think a lot of it is really creative like Shawn Mendes or Billie Eilish. And then there are others who aggressively claim to be progressive but make the most trite, formulaic shit imaginable. In terms of what I wanna contribute I would just say making stuff that people connect with on some level is always the goal. I wanna bring back feel good vibes. I feel like pop music is not allowed to be happy right now when it really needs to be. 
Who do you think is killing it right now, musically? Aesthetically? 
@Isabella Lovestory. I'm really excited for people to hear and see what we've been working on over the past year. 
What are you fixated on right now? 
"Be Yourself" by Audioslave. It's been on loop for the past several days. 
I feel like "Next" could be a club hit on its own. Tell me about that track. 
That track came about because I was chilling with my friend Ren G who I make music with a lot and I was like, you need a song where you say, "I just wanna party, no sex." So I made this really simple beat. The whole song took like twenty minutes to make. By the time she said ketamine and cigarettes, we knew this was an anthem for club dolls all around the world. 
You're releasing three new tracks—Selections For Dancing Vol. 2. How do these tracks differ from "A Night To Remember"? 
Selections For Dancing is a project that developed over a longer period of time because the tracks all started as DJ tools more or less. I make a lot of stuff specifically to DJ, like I'll make a bunch of really minimal things to layer, and then when you have three or four CDJs, you can start to use them as samplers. For the most part I feel like it's pointless trying to translate those ideas into EP format because they are meant for a big sound system and it's so connected to the energy of people physically in a club. But it got to a point where that world started to get really developed and I wanted to share something of it. 
What can we expect from Chicken in the coming months? 
Um don't have expectations.