Sign up for our newsletter
Proenza for the People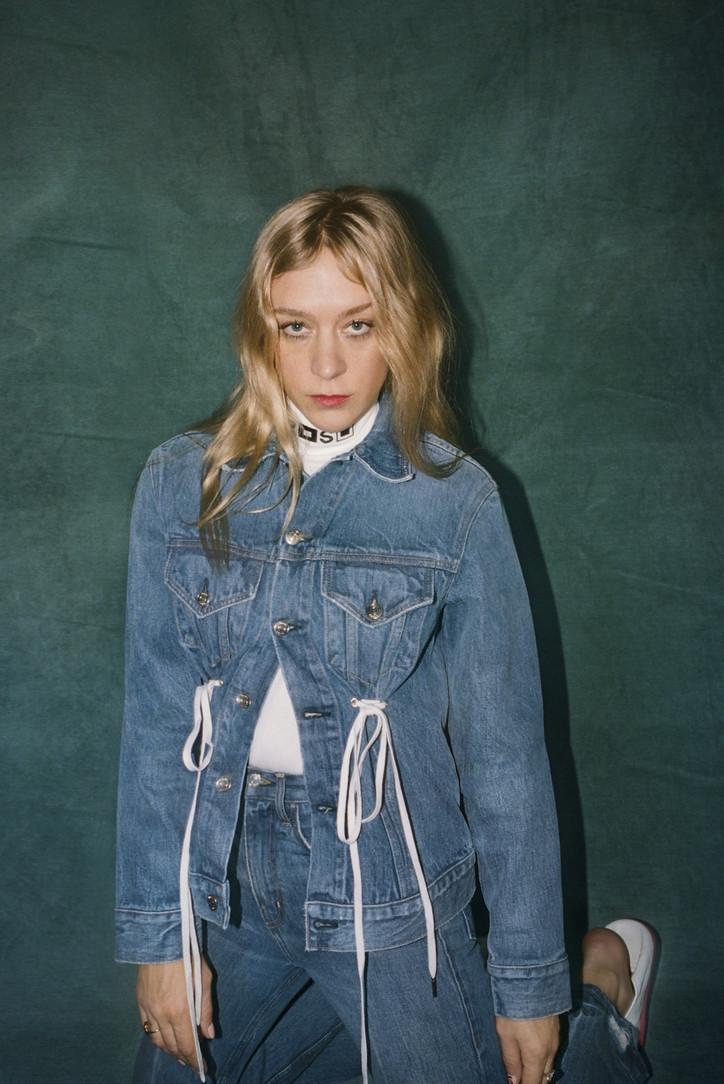 Model, Chloe Sevigny
Styled by Haley Wolens
Makeup by Ingeborg
Dry Clean Only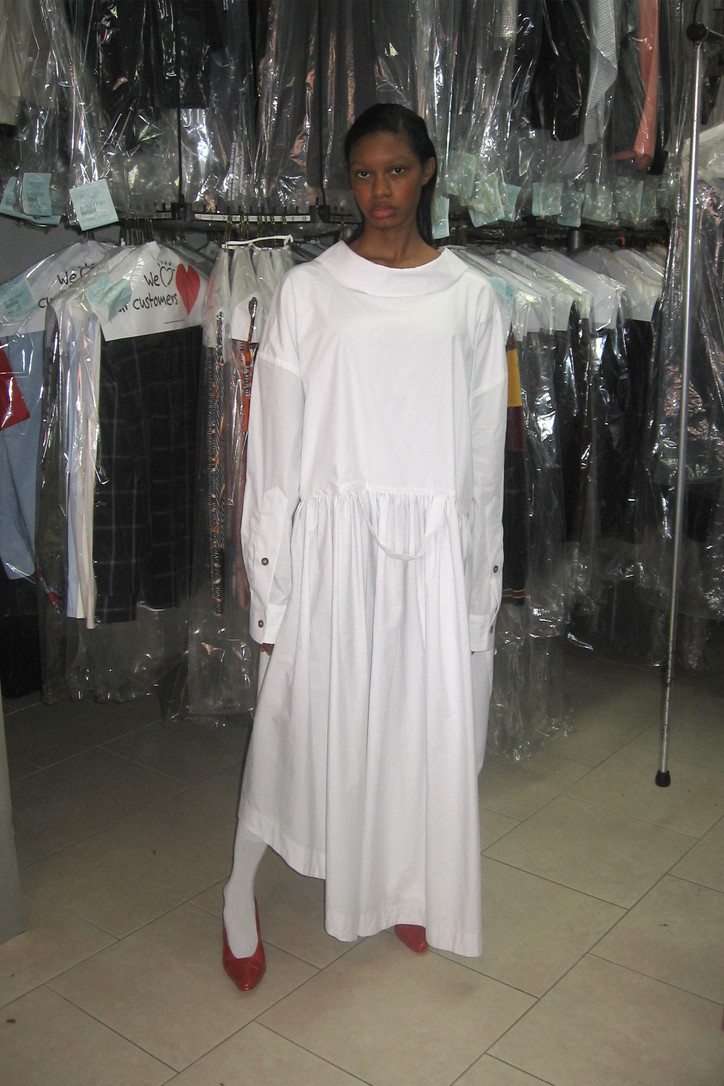 Their garments are usually loud—take their Handmaid's Tale collection from 2017, or the Tiffany & Co. bag and credit card dresses from Fall/Winter '17 and Spring/Summer '18, respectively. But as the brand has continued to grow, their collections have become less so, at least just for the sake of making a statement, and more focused on giving the garments what they actually need to make one on their own.
Of course, DiCaprio, Sully and Taubensee still have their big moments—like last season's finale cap and gown—but overall, the trio seems to have grown up. In doing so, they've started to look more towards the future—as the slightly more commercial nature of Pre-Fall '19 suggests—and undoubtedly figured out the Vaquera stamp, learning how to reimagine vintage pieces from other designers, while still doing what's unapologetically true to them.
Pre-Fall, for example, definitely nods to Margiela and Gaultier—the former through their accessories, and the ways in which they've incorporated (and reformatted) the dry cleaner accents; the latter in the dry cleaner theme, itself. But unlike previous seasons, in which these references might have felt more literal, this season, the comparisons fall only in the liner notes—this collection looks more like Vaquera than anything else. And with each new collection, it's clear the brand understands more what that really means.
View the Pre-Fall '19 lookbook, below.
Photos courtesy of Vaquera.
Nike x Martine Rose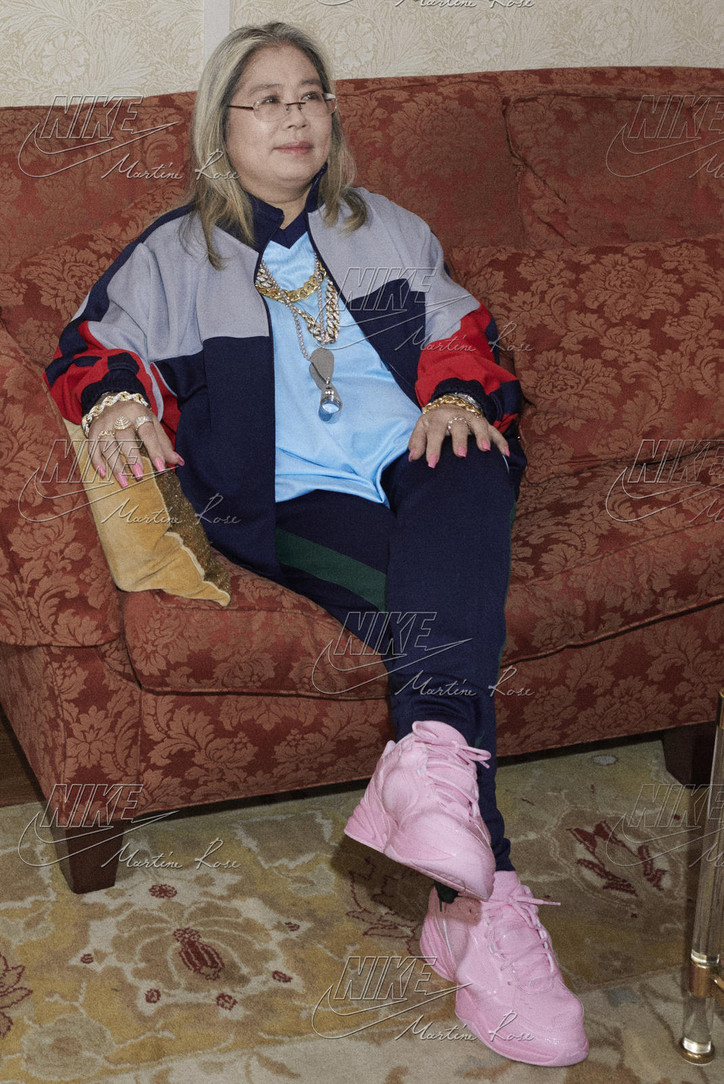 Rose took the same approach when it came to the actual garments, taking traditional Nike staples and subverting them to produce pieces that are, at the same time, true to the Nike aesthetic yet completely—and uniquely—Martine Rose.
A "love letter" to London, the collection mixes silhouettes and styles she sees as undeniably British with the American standards of something like the Nike Air. "It was very intentional to use the Monarch as the silhouette, being a very American shoe, and then put it with the very English silhouette of the tracksuit," she said.
Using pieces from the Nike archive, the designer selected looks that reminded her of her own experience growing up in the UK, while also exploring aspects of class in American culture.
"Going into the archive I wanted to find a classic English silhouette, similar to the JD tracksuit that reminded me of my youth, coming home from school and immediately changing into it or going out on a Saturday night in that same tracksuit," she told i-D. "The particular silhouette I chose reminds me of that time. I wanted the trainer to reflect the heritage of both brands, I was interested in a classic 'middle America' shoe as it has its own culture surrounding it."
She was also inspired by basketball players—and their size. Instead of reworking of her pieces to fit small, feminine bodies, or even regular menswear sizing, Rose wanted to harness the 'superhuman' feeling of these athletes, using their proportions to create the scale of her actual designs.
Though, despite being so influenced by athletics, and traditional sportswear pieces, like tracksuits and jerseys, the designer wanted to make it clear the collection wasn't about sports. For her, clothing isn't about styles or trends, or even size and gender, it's about how people engage with her pieces on an emotional level, and labels like 'sportswear' or 'ready to wear' minimize that goal.
"I have never been interested in fashion," Rose explained. "I've always been interested in how people interact with clothes. It says so much about who they are, who they want to be. It's an emotional thing."
It certainly is for us—and we can't wait to get our hands of Nike x Martine Rose. Dropping officialy (and not on Craig's List) this January, view the collection, below.
The Nike x Martine Rose collection is available now for a limited time on Craig's List. The full collection will drop this January.
Photos courtesy of Nike x Martine Rose.
Into the Wild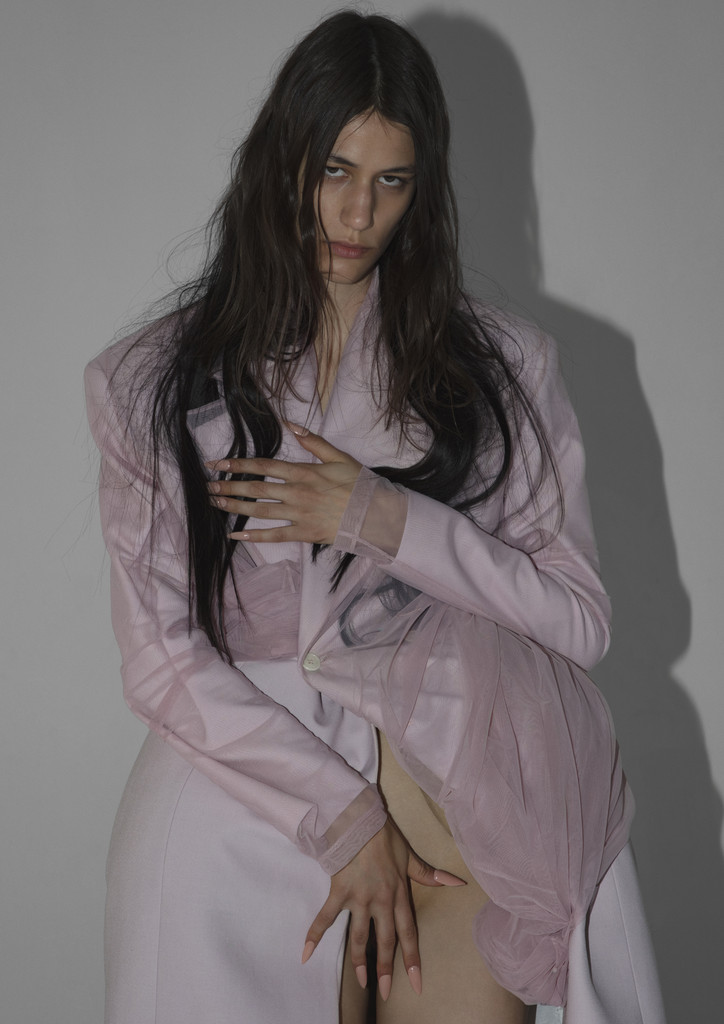 That's why, when photographer Vadim Kovriga, decided to shoot the collection, he knew he had to create a space in which the model wasn't just a mannequin to show off Martens' designs; but rather, a symbol of the deeper meaning behind each garment, and the duality in both being a woman and Martens' clothes.
As women, we are wild; we are elegant; we are soft; we are hard. Being a woman means being true to our feelings, no matter how different they are—and part of our power lies in that contradiction.
The Y/Project S/S '19 collection seems to showcase that same duality—frilly tops, floral dresses, lace and feathers, paired with baggy jeans, suits and striped shirts. If there's one thing Martens knows about his customers, it's that women are never just one thing—and neither are his clothes. Kovriga captures the same sentiment with his editorial.
"This series is a dialogue between classical perception of the female body and her inside world," he explains.
Peep the photos, below.