Queen PiñaNiña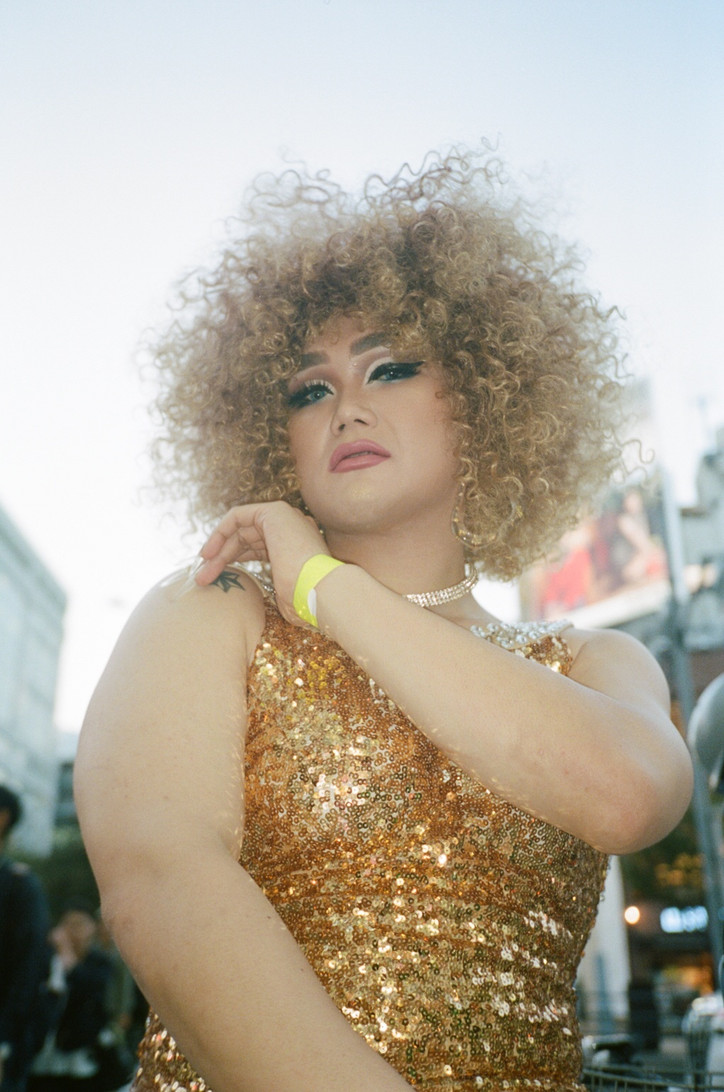 When did you start doing drag?
My first drag debut was 10 years ago at a high school festival with my two straight friends. We lip synched to Dream Girls. During the week, I live like a basic gay boy in Tokyo and at night I'm a drag queen.
Walk me through your day-time beauty routine versus night?
I have to work extra to hide my beard in daytime and at night, I go hard on the glitter.
What was it about drag that was exciting to you?
To me the beauty of drag is to be able to express and look beyond stereotypes.
What's drag culture like in Japan?
Drag culture in Japan is very diverse depending on the city. Osaka, for instance, has been branded Japan's comedy capital and naturally there is a lot of comedy queens compared to in other cities. We have our unique drag scene which does not necessarily coincide with the current drag resurgence led by Drag Race so I recommend you all to travel to Japan and witness it yourself!
Do you incorporate any traditional Japanese culture in your drag looks?
Yes I do. I love wearing kimonos—I learned the proper way to wear them as a kid but sometimes, I also like wearing it in a Fashion Nova sexy geisha type of style, too.
What inspires your drag beauty looks?
I don't really care what other people think of me and I just keep doing what I think is sexy and kawaii for me.
Who's your beauty icon?
The Kardashians.
What's one product every drag queen should always have on hand?
Super glue.
What's your beauty secret?
Extra long eyelashes.
What makes you feel beautiful?
I want to attract men. I want to turn them on. This motivates me and makes me look attractive.
Describe your beauty style in three words.
Confidence, attitude and testosterone.
What's your favorite part about dressing up?
The moment I apply highlighter and perfect my look.  
What's the one thing every queen can do to feel beautiful?
To believe that you are the most beautiful creature on earth.
Follow @officebeautynyc for more interviews with our favorite makeup artists, Instagram beauty gurus, club kids and inside info from our office Beauty Committee.