Raf Simons Fall/Winter 2018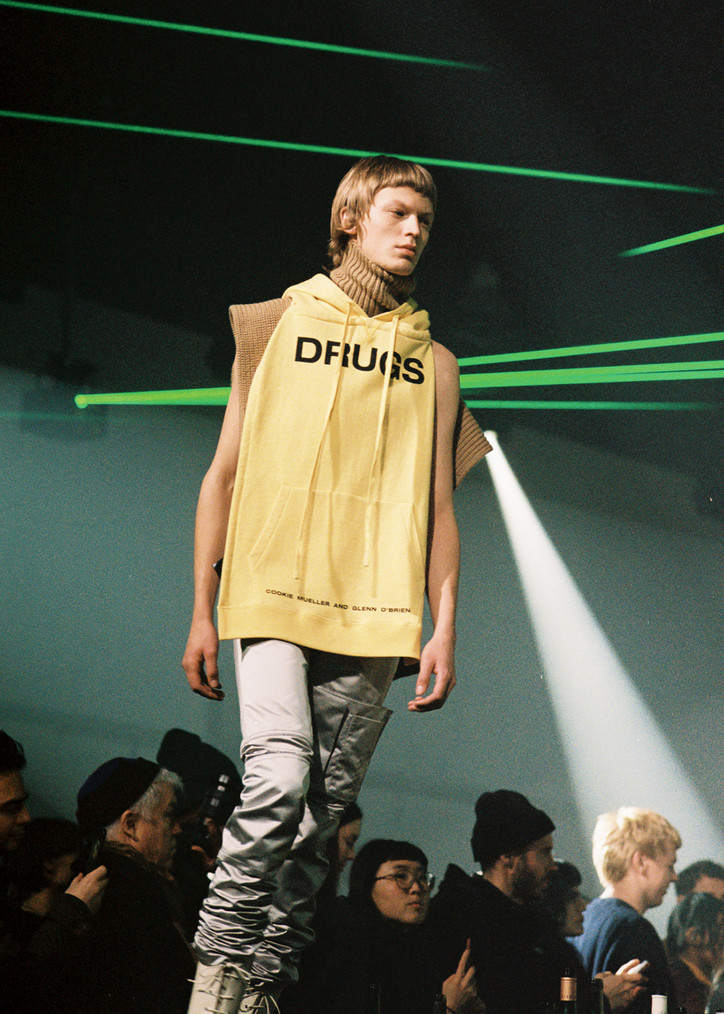 And really, I would die for Raf. I would. His designs are brilliant, we all count on Simons for superb construction, and cerebral, timelessly cool, continually current attire. Whether it's Joy Division, Chinatown, or cowboys— there's an addiction to subculture we see in Simons' successful aesthetic— his designs deliver an array of dichotomous, almost random references— and somehow, in one season, Simons makes sense of it.
Or does he? 
This is the heated question we've heard all week. This time, he drew from Drugs, the substance-fueled script by Glenn O'Brien, and Uli Edel's visceral 1981 film, Christiane F: Wir Kinder vom Bahnhof Zoo (We Children of Bahnhof Zoo), a German story speaking to the the horrors of heroin abuse in the 1980's. All this, to a soundtrack that spoke the subculture surrounding 90's acid house techno, on top of the set— an opulent feast symbolic of the salons of mid-century couture houses. Everyone has their opinion— Raf is a fan, it's just aesthetics. Raf represents the underdog, is shedding light on the lesser-known artists, he sees the avant-garde subcultures of generations long gone. He's providing a platform for issues, America is in an opioid crisis!
But here it is, and Raf, I hope you're reading this. You're an addict. And not an anthropologist— although your drug of choice is culture. You pulled it off, Raf— so, please, be careful. You can do anything, your collection will always be one of the best— you're cool, and you're killing it.So don't let that lead you astray, just leave the political conversations for those who live them.