Sign up for our newsletter
RAVEN - A New Year Mix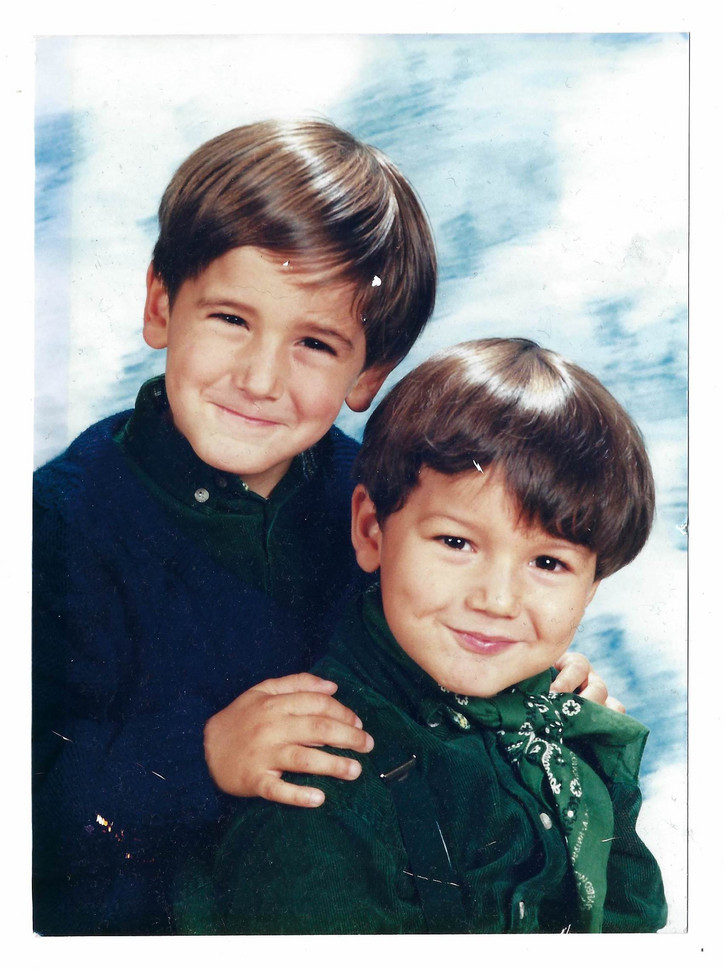 Listen to Raven's New Year's mix, below.
Rooted in Realness

How many times have you come face to face with someone you have always admired only to experience disappointment? Add a touch of celebrity to the mix, and the consensus is stars are often far duller than their dazzling online, onscreen, or onair personas suggest. Born Katorah Marrero in Brooklyn, New York, Young M.A is in opposition to "Hollywood" types by being wildly unique, free from gimmicks and forced relationships in order to climb social ladders. She has no interest in riding each new trend to "stay ahead." No. Young M.A tossed the antiquated music biz shticks in a bin, doused them with gasoline, and currently stands tall holding a book of matches—readying for the blaze. Fraudulent fuckers beware.
Jacket and pants by ICEBERG, shoes by TIMBERLAND
Young M.A has made quite a name for herself with the first single, "OOOUUU" going triple-platinum. She recently landed a guest spot on Sam Esmail's Emmy award-winning series, Mr. Robot. And with the recent release of her album, Herstory in the Making, she shows no signs of letting up. Young M.A has enough charm, swagger, and talent to win over the toughest of critiques. She is in a lane built solely for her. Fuse all that with the innate aptitude to build an empire, and you have a recipe for success. Frankly, Young M.A.'s only real opponent is the woman in the mirror.
And it's clear she knows her worth.
In "No Mercy," the intro to her latest album she raps, "Competition lookin' for me. I was waitin' at the top. But ain't no competition. Ain't no one in my position." The 40 million YouTube views on her single "BIG" are a testament that fans have been eager for new music.
So why the two-year gap between albums? From a consumer's point of view, the wait can seem harshly personal. But Young M.A believes, "Your vision and passions are the two main things you gotta lock-in. I definitely care about how much time is in between projects. I have people out here supporting me. But at the same time, I have to remember that at the end of the day, it's me being creative. Now I'm not making music for only me, I'm making music for others, and that kind of changes the creative zone." Piquant points.
As Young M.A steps in front of even bigger screens, all eyes on her. She landed a major cameo on season four of Mr. Robot. "Music is my first love, but I'm the type of person who likes to try new things. I'm not a routine person. I like challenges, so I've been into acting. Just being on set with the actors taught me so much. That was my first time acting and dealing with casting, a director, or anything like that. My character's name is Peanuts [We both laugh]. It was fun and interesting, and I was grateful for being on set." She also taught writer, producer, director, Sam Esmail how to dap.
Jacket, pants and shirt by HOOD BY AIR, shoes by TIMBERLAND
Prior to the limelight and custom-made diamond grills, Young M.A had been honing her hustle, proving to herself that she could play and win with whatever cards were dealt. Those cards were messed up. As if high school wasn't tough enough, Young M.A was hit with some heavy life changes. Just before starting her senior year, her brother, Kenneth was tragically killed. She speaks his name often to keep his memory alive. She gets still and recalls. "My senior year was a disaster. I had to catch up on top of dealing with death and being in a new school. It was a challenge, but it was something I knew I had to accomplish. There were plenty of times I felt like giving up, but I knew I couldn't. And on top of that, I was figuring out my sexuality."
Her pain and subsequent triumphs are felt—not only through the way she carries herself, but also in her lyrics as she paints pictures. And with catchy lyrics like, "Yeah I'm Young M.A., but she call me papi," I think it's safe to say she's figured things out.
Young M.A is relatable, talented, and genuine. The importance of moral codes that uphold honor and integrity is not lost on the 27-year-old. It's in her DNA. Her foundation was solid long before she stepped on the rap scene. "My mom was a hustler, and she made it happen. Just watching her as a kid, seeing her handle her business taught me so much on what I needed to do. When we lost my brother, I knew I had to take the lead and take charge. My mom had to work since my brother passed away, so I got a job as soon as I graduated high school. I constantly worked until I became who I am today."
Young M.A also took notes from industry pioneers—50 Cent and Jay-Z. "Music-wise, I listened to so many artists. I studied the game. Musically, 50 Cent is one of my biggest influences. Jay-Z inspires me by his mental; how smart he is and being from Brooklyn. His change from being this rapper into being a businessman. To this day, Jay-Z inspires me the most. And it put me in a position to understand not what I want to do, but what I need to do."
Left - Sweater by HOOD BY AIR, jeans by ICEBERG, shoes by TIMBERLAND
Top Right - Jacket and pants by ICEBERG
Top Left - Sweater by ICEBERG, vest and pants by A-COLD-WALL* X DIESEL
Before Young M.A and I got into the conversation about drug abuse and the impact on young people, namely artists who've passed away too soon, the noise level in the studio began to rise. Young M.A had no problem silencing the room: "Yerrr! Can y'all keep it down, please." As she turned back to me, I could hear the sincerity in her voice, "This is really serious. This is something I want to be heard." With the passing of rapper Juice WRLD still weighing heavy on my heart, I too am searching for clarity. Young M.A adjusts the volume in her voice to explain her viewpoint:
"I just want kids to understand. They hear certain things in music like, 'I took this drug to get over this,' and kids will believe it. They'll go through one heartbreak and feel like they gotta take a drug then become addicted. And I think people don't speak on that part. That's literally the root. Let's start from where it begins, instead of saying where it ended. I just think kids are not understanding that life is gonna be what life is. It's not perfect; it's not gonna be easy. And I think we're being taught that certain things are supposed to be a certain way, and if it's not, then we're supposed to numb the pain with drugs. I just want the youth to understand there's no excuse. Even if you've been through the worst of the worst, drugs are not the way at all. You're gonna go through heartbreaks, you're gonna go through parents telling you what you don't need to be doing, you might feel like running away sometimes. I feel like this younger generation is a little more vulnerable. I definitely feel artists have a responsibility and play a part in what's going on. Where else are they getting it from?"

 
A rhetorical question in need of an answer. I will do my part and keep the conversations on this subject going.
As my time with Young M.A neared its end, I felt as though I had known her for years. I was happy to have shared that time with her. As a bonus, I was not in the least bit disappointed!
I got in the car, plugged in my earphones, and hit play on Herstory in the Making. Young M.A—a true mensch indeed.
FUTURA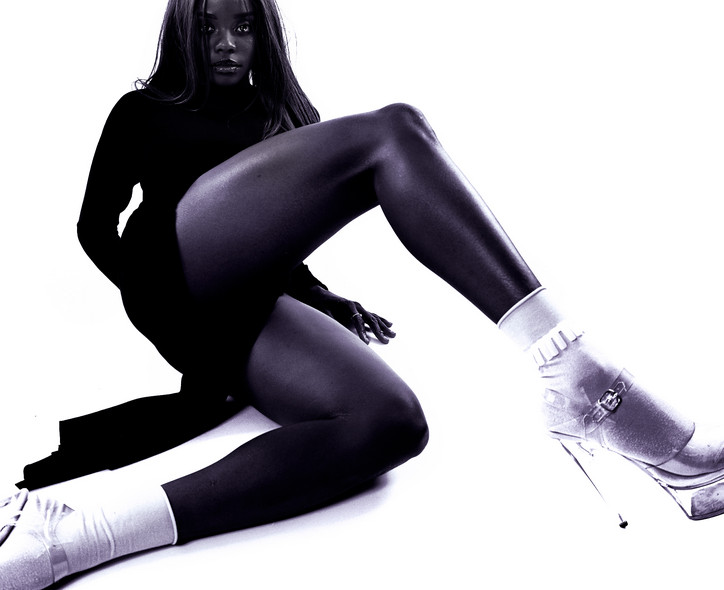 Tell us a little bit more about the name Bambii.
So Bambii is a nickname my mom used to call me when I was ten, and it sort of just stuck. I remember as a kid, I always wanted an alias. I would try and get people to call me different names while I was in school and Bambii always stuck. 
How has your past influenced what you create now?
Well, I grew up in Toronto. Toronto is one of the most multicultural cities in the world. My family is Carribean, and I grew up in a very Carribean area, but I was also exposed to a lot of different kinds of people growing up. My mom was an artist as well and a single parent, so I was in a lot of adult spaces. She was always taking me to her rehearsals, to gallery shows, to different openings, and plays—sometimes appropriate, sometimes not so much. I was really in the mix with her. I kind of think all these experiences cumulatively have helped shape who I am. 
Where do you see the creative scene in Toronto going?
When I started JERK six years ago, I didn't know anything like it. I didn't see black women in my age group leading the arts and culture spaces in Toronto at the time. I feel like so much has changed. There are so many cool parties run by all these amazing black women and collectives here. I used to feel very jaded and bored of Toronto but I do think that there are people here doing things that I find exciting and important—I just didn't feel like that a few years ago. I think one thing that's annoying about Toronto is that I don't think Toronto has the infrastructure to properly support the art scene here, but I will say there are people pushing back against that and doing cool shit, so it makes me optimistic. Also, I've realized that underground doesn't exist without tension, or this feeling of being repressed. It's kind of like the whole point of it. 
You have a very close relationship with your mother. How has your relationship with her influenced your career?
Well, I think the arts are still uncertain, especially while being a freelancer. In that sense, my mom definitely makes me feel like it's still legitimate work. I feel like when you work in the arts you always have to prove to your parents that it's a "real job". She actually understands that I'm doing something legitimate and important and she treats it that way—that really helps me. I don't have a boss, I don't have someone telling me what to do. You create the world for yourself and I think that having a parent who gets that has helped make it less stressful. 
Can you tell us about your craziest experience as a DJ?
Touring with Mykki Blanco. They just hit me up one day over Snapchat and was like, "do you want to go on a two-month Euro tour with me?" Two weeks later I was in Europe with them. It was very spontaneous, we were playing huge shows and it was my first time touring. Also, we were just touring in such crazy environments. We went to 20 cities and 11 different countries that I can't remember, but it was a really long tour just jet setting around. It changed my life and my whole perspective—it made me a better DJ. You tend to just think small when you only have been in your own city, so it had me thinking about what's possible outside of Toronto.
I've realized that underground doesn't exist without tension, or this feeling of being repressed. It's kinda like the whole point of it.
What's your favorite city you have ever performed?
I really like Lisbon, but obviously my favorite city is Montreal. I have a special relationship with Montreal and with the people there. I think it's such a really strange place. It's this small, diverse  Quebec city in Canada. It has such a good DIY underground art scene and has more street festivals than any other city in the world. It's also a very poor city, and in that way, a lot of informal arts and performance-based things can happen compared to a city like Toronto where it's hyper-conservative and there's more money. Toronto is trying to be too cool almost and Montreal is like the hippie sister that knows how to have real fun.
How hands-on were you in making your first music video for "Nitevision"?
I was really hands-on actually. As I was making that song, I could see exactly how I wanted that music video to look. The music video is very important to me because that video is not just random casting. All the people in that video are apart of my community, either my friends or people who have been in the scene for years now. It was really important for me to have a very sincere and real portrayal of them because I don't think that's a side of Toronto that people see in the media a lot. I feel as though Toronto is really defined by OVO and XO, when in reality there is a very large Carribean queer population that kinda leads the city and leads the energy at parties and influences the music—nobody really knows about that.
You just got back from Jamaica. Can you tell us a little about your time there?
I had an incredible time. I felt so grateful there I don't even know how to describe it. Every moment from when I woke up and to when I went to bed, no matter how big or small, I just felt an overwhelming sense of gratitude. I was on my own. I wasn't at a hotel or a resort and I realized I had never really been to Jamaica properly before. It felt more like I was experiencing real life there, which was really important. I think that people go to these places and stay at resorts that are trying to serve up this manufactured spaces where you're not actually there, and they try to tell you not to leave the resort because it's dangerous when that's not actually the case at all. It can be scary traveling as a woman by yourself, but it was also important for me to reclaim that. I remember feeling a little anxious before I was going because it wasn't for a DJ gig. Also, obviously I'm Jamaican, so it was important for me on a spiritual level to go there. It's such a tiny pace, but it's so globally influential and there's so much talent there! I was going to shows there and different club nights. The local talent I saw just blew me away. I think the music is so embedded in the culture, and the relationship people have to their surroundings and to nature—it just felt so real.
Besides music, what other aspects of Jamaica inspire you?
Not to get into a hotep mode, but what was inspiring was people's relationship with nature. When you live in a city you're so disconnected from animals and things that grow. In Jamaica, it's just something you can't escape. You can't escape how hot it is, you can't escape bugs. It's something that made me feel better.
We saw you walk for Nosesso last NYFW. How was the experience of walking in your first ever fashion show? Do you intend to pursue more modeling in your career?
I don't intend to pursue modeling ever again. I love Nosesso and I think that the brand is so sick. I was so honored that they asked me. I think fashion can be so vacuous and problematic, but I think that's a really important brand and I love to support them. However, I also think it's so funny because I can DJ in front of a thousand people at a festival no problem, but walking in that show... even thinking about it now makes the hairs on my arms raise. My friend that watched me was like, "you were walking so fast", I was literally asking backstage if anyone had vodka or any alcohol because I needed something to get through that. Then when I got out there it was just so bright there were so many lights and everybody is staring at you. I couldn't do it. I think I did good for about twenty seconds, but then I think the crowd could tell that I was nervous and they were trying to encourage me so everyone started to cheer for me and then I ended up running off. That being said, modeling is very fucking hard. I'm too shy in that way to do it. After that experience, I respected models. I almost had an anxiety attack. She's not a runway girl.
How can we better the industry for black women?
A lot of times in the music industry we replace black women with placeholders. I think we need to prioritize black women more, and I mean in a real way. I think that people are comfortable with particular kinds of blackness. There a lot of colorism in the industry and people don't talk about that enough. I see a lot of women adjacent to blackness, but not actually black women, being able to reap the benefits of translating things regarding black womanhood and I think it's problematic. I don't know when that's going to change. Whatever exists in the music industry is a symptom of a larger more insidious issue that controls the entire world. I think that we can suspend ourselves in moments of freedom, or we can correct things and depict ideal futures in art, but I don't think we can change things in the music industry unless we change other institutions first. How can we better the industry for women? How can we better women's lives in general? I don't know if we're asking these questions enough because people aren't having real conversations about everyday things, let alone within the arts. I think listening to actual black women can help.
Premiere: "Hold Me"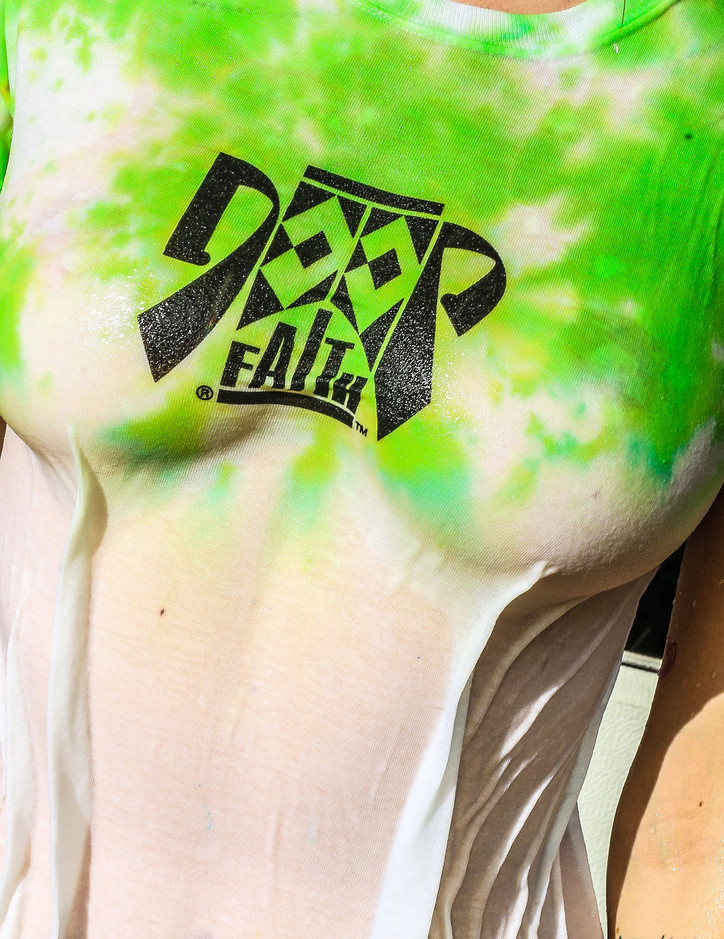 Watch "Hold Me" below and keep track of DeepFaith wherever you stream music.