Rei is Rejecting Definition at the MET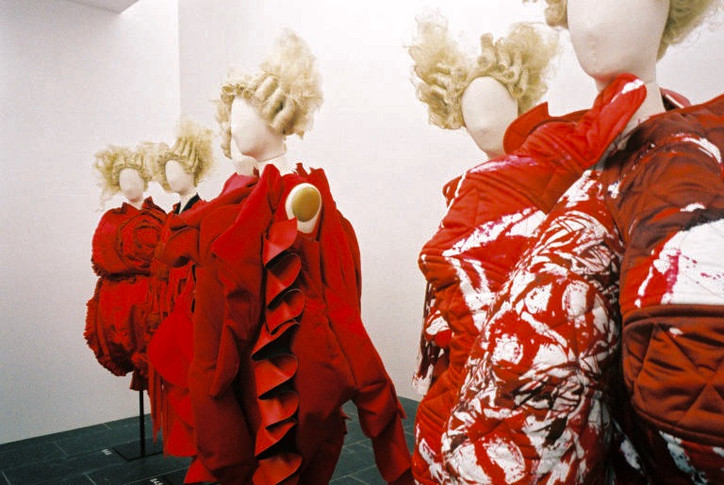 My first experience with CDG was in middle school, when I wanted to be a witch. I guess I didn't feel like these basic 9 year olds playing next to me and I were on the same psychic level, or something. And where I could find solace was in my mother's closet— specifically her collection of the Fall/Winter 1982 CDG sweaters. One arm, two head holes, all black and an appropriate size for an XL man, that was where I felt comfortable. And this epitomizes Rei's philosophy. Or, rather, anti-philosophy.
The designer rarely speaks in public, and even less frequently gives explanation to her often confounding work. This is the 'In-Between'. Each piece in the show is labeled with titles such as Design / Not Design, Fashion / Antifashion, Self / Other. These are not to define the clothing, but instead to represent an exploration through design of what lies between each word. Kawakubo has been a pioneer in closing the gap between high fashion and the people, the ultimate design democrat, her lack of explanation allowing the wearer to find themselves in each piece, to deck themselves out in that armless wool and feel like a true witch.