Reo Cragun Knows How to Make a Statement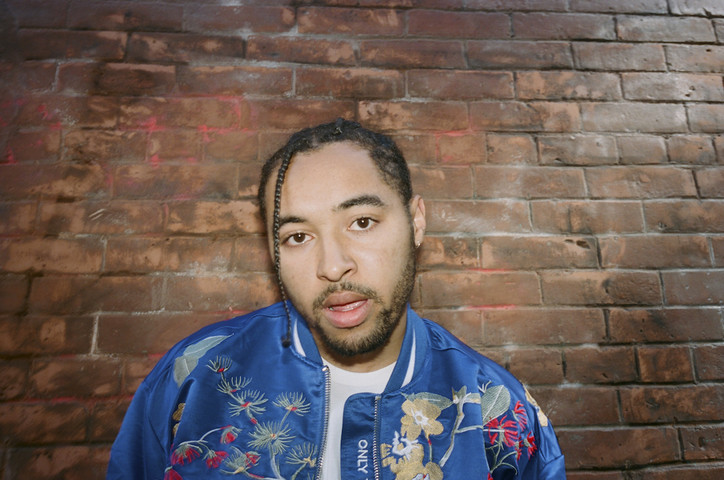 At the crossroads of Green Day and Kid Cudi, Reo found his footing, and since then has basked in being adjacent to, yet utterly opposed to, the typical. His voice and visuals exude a sense of quality that proves his precise vision, and although he's already gotten started ticking boxes off his bucket list, it's only growing at this point. We sat down with Reo to discuss beginnings, his Growing Pains EP, and being approached by Yoda.
Growing up, do you remember any signs that indicated you needed to be doing music?
My grandma was always a huge advocate of the musical side of me! I remember her stressing that I needed to be spending more time on music even though I was supposed to be focusing on school. She always asked me to bring my guitar every time we hung out so I could sing for her. Other than that, I didn't really have a deep desire or higher calling to make music until she passed.
The video for "On My Way" is stunning. How important are your visuals in accompanying your music?
Visuals are so damn important to me and need to take the song to the next level! We shot the "On My Way" video in my home state of Washington, specifically Mount Baker National Forest and Snoqualmie. That's where the epic island shot came from! Shout out to cinematographer Matthew Ballard for that location too. They dropped me off out there and got the shot while simultaneously manning the boat. I was also very faded by this point considering it was the last scene of the day, but it was so worth it!
Your sound is very powerful and distinct. Where would you say you developed your voice? Any particular artists?
I have no idea, to be honest. I grew up listening to Green Day and Kid Cudi so those are some of my early inspirations, but one day I just started rapping singing. I'm pretty weird, and I guess my voice is a reflection of that. It's literally me not reaching to be anyone other than myself, so I guess that's where the distinction comes from.
I know you're just starting out, but have you achieved anything on your bucket list?
Yeah, I'm currently working with some artists and producers that I've always wanted to, but I can't give away any Easter eggs today. You'll have to keep your eyes and ears peeled because we have some pretty exciting releases coming very soon.
Any bucket list dreams you'd like to speak into existence in this interview?
Yes. Tame Impala x Reo Cragun collab. THE WORLD NEEDS THIS TO HAPPEN!
What does your debut mixtape Growing Pains represent for you? And what do you hope it represents for the listeners?
Growing Pains is a collection of stories based on experiences that I went through. As wild as my experiences may have been during those times, I needed to go through them in order to become the person I am today. It's pretty much a diary of my life letting you know that it's completely acceptable for you to embrace your emotions. If you're loving hard, hold on to that and if you're hurting hard, odds are it'll pass.
What has been the biggest challenge in your career as an artist thus far, and how do you go about tackling obstacles in general?
Prob when Yoda approached me and questioned if I was Sith or Jedi. Told him it depended on the day. *Drops Mic*