Samuel Ross— Are You Single?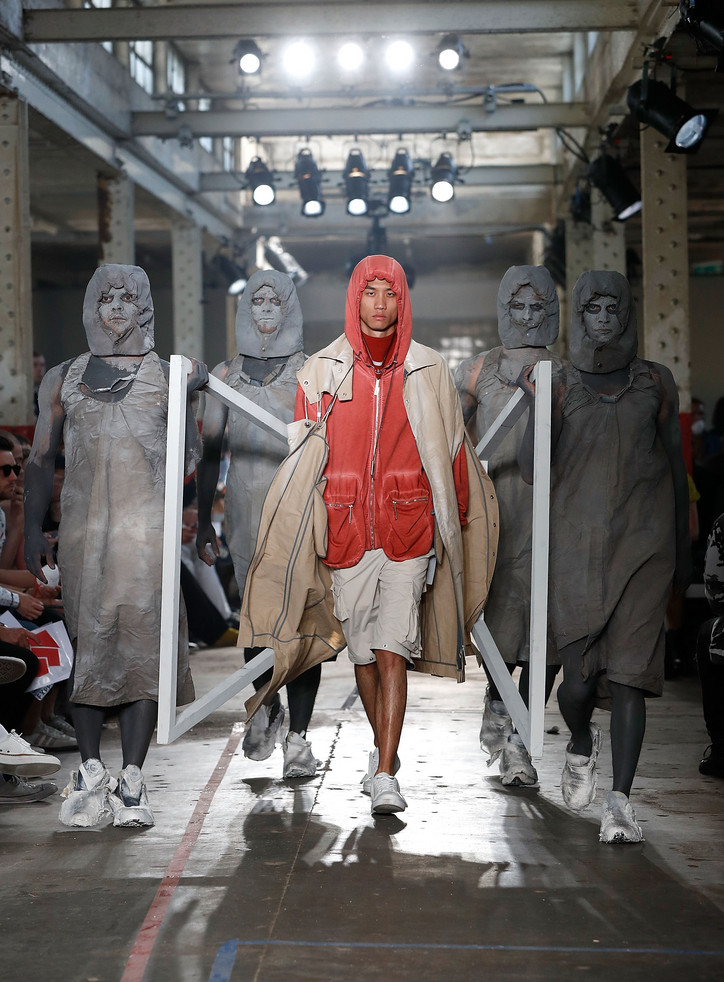 There's a reason I can't stop considering Samuel Ross the millennial Rei. The rising designer, fresh from his nomination as an LVMH finalist, has entered the Spring/Summer 2019 season with an undeniably strong collection— a carefully-crafted fusion of performance art, the weirdest fucking fashion pieces, and wonderfully wearable trench coats. Not only was the show Samuel released lit by way of its style— it takeaways.
And that doesn't solely relate to retail. The show ended, and began, with bold and brash, (and loud), silver-painted procession of models— in a striking cue, bearing badly beaten down Nikes, Whether or not Ross' references drew too dutifully from Lumps and Bumps—I'll vouch that this one was a was a brilliant #dietprada moment… and I'll swear that we enjoyed every minute. PSA you can buy my ACW mouth mask on Depop.