Sandie Stone's Homebound for the Holidays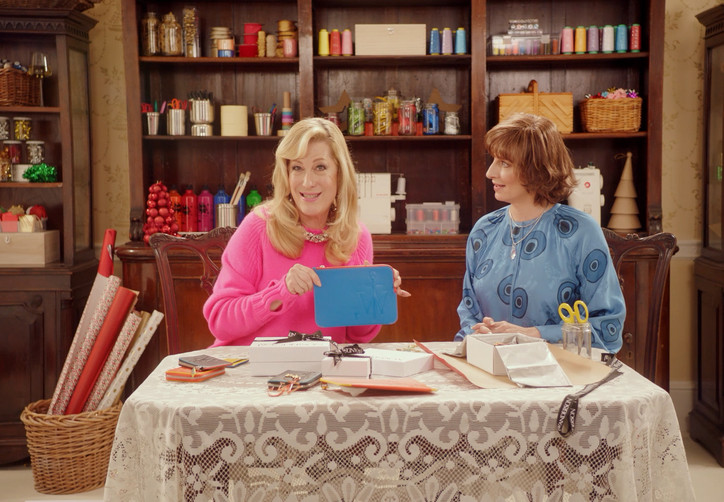 The latest and greatest chapter comes as a Christmas sequel to the award-winning JWA-TV series, which premiered in March earlier this year. Follow Stone as she welcomes you into her home to celebrate Christmas—ankle monitor and all. "I'm thrilled that I won't [celebrate] alone this Christmas, as I'm sure so many of you will," quips Stone as she brings in neighbors Joyce Nawmen and her husband, Irwin, for the holidays.
Laugh and learn as Stone sends you hohohoing into the night in the Christmas special of the decade and gives the lowdown on everything from how to handle gift packages to how to expertly top—your tree, that is.
And just in case that's not enough to satisfy the Sandie Stone-sized hole in your heart, you grinch, shop the JWA video merch here.