Sexual Cannibalism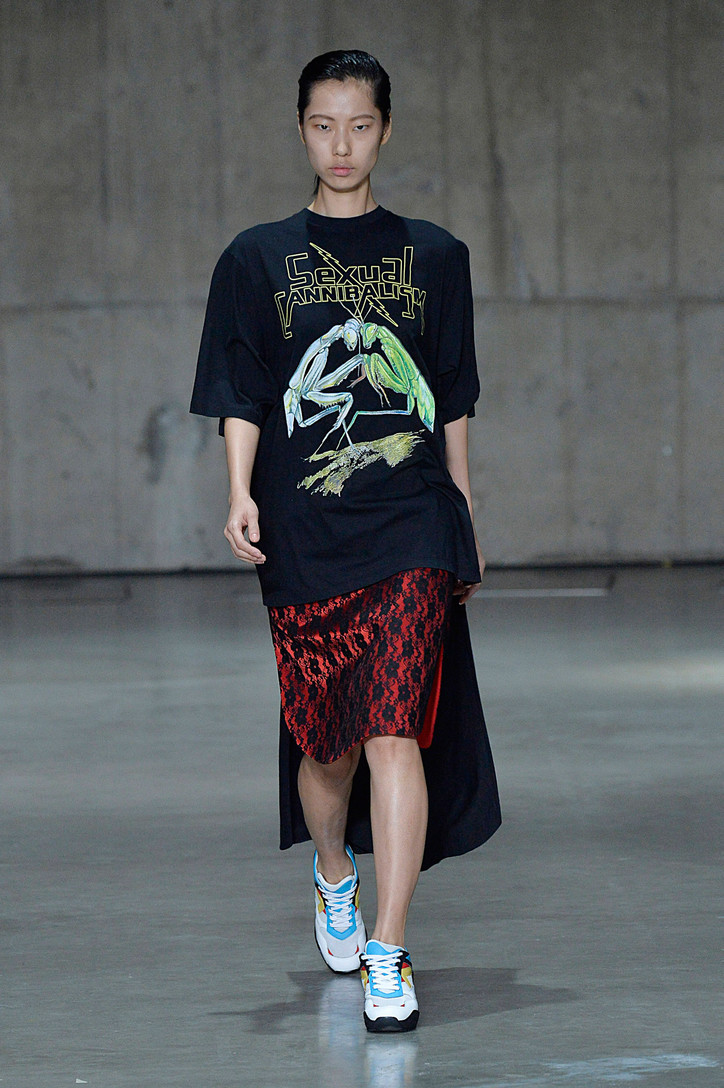 There were enlarged, pointed shoulders and killer prints everywhere. Think: "Foreplay," "Sexual Cannibalism" and "Horsepower" emblazoned everywhere.
Cutout rectangles made for dresses and tops that almost appeared to be algorithmically generated or manufactured by CNC were paired with low-rise skirts and dresses that didn't begin to flare until near the knee, lending a certain uncanniness to the collection.
Straps of giant gems also held together garments, and rhinestones and holographic metallics made repeated appearances. It was '80s meets futuristic porn. Unusual, aggressive, asymmetric, and harsh, Christopher Kane isn't for the faint of heart—or prudes, either.
Peep some of the best looks from the collection, below.
Photos courtesy of the brand.