Sies Marjan Spring/Summer 2018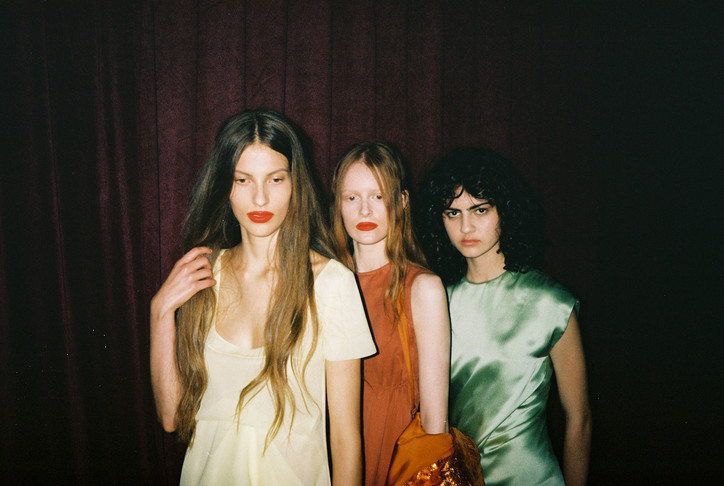 Like his previous work, this season's Sies Marjan showing was all about Lak's palette, which could perhaps be best described by the Japanese dango emoji. Monochromatic looks were shown in shades of sea green and marigold and turquoise and butter yellow and true pink (not the millennial stuff). The combinations were pretty incredible, like a floaty pink dress paired with a fluffy candy apple-colored coat.
In addition to all the gorgeous rainbow representation, Lak also washed his fabrics to make them crumple. The result was a purposefully wrinkled kind of pajama dressing that looked somehow polished and super comfy; my favorite may have been the finale look, jade silk separates worn by Sies Marjan campaign star Roberto Rossellini, son of Isabella. Even preppy sweaters were given thoughtful touches, with stitching that made the fabric fold over on itself. In short: it was so, so nice.