Slashed by Tia F/W '20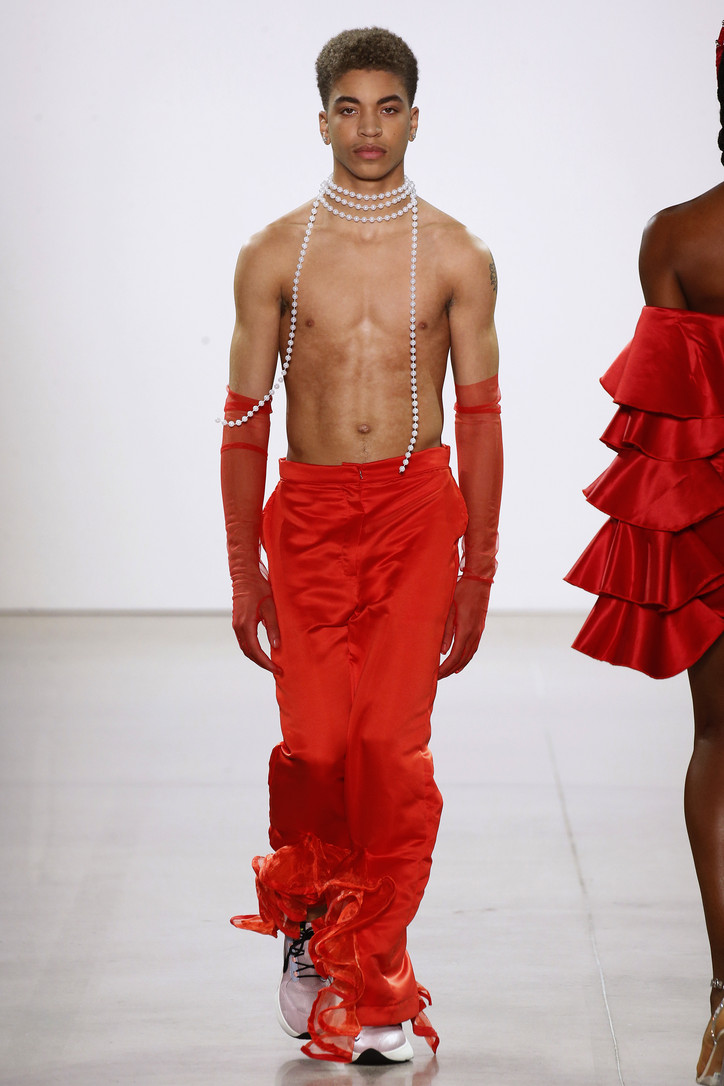 office even got a chance to catch up with the show's nail artist, Yukie Natori. Just minutes ahead the madness, Natori explained to us that she had spent quite a bit of time ideating and creating the show's 300-400 indivudal nails. Once she had been told the general vibe of the show from Adeola herself, Natori then created pearled and renaissance-inspired claws to accompany the looks—though they are undeniably masterpieces in their own right. With as many as 5 individual pearls glued on top of and pierced through the tip of the nail, and what must have been hundreds of tiny painted angels and clouds, Natori once again proved her dedication and skill in the art of nails.
Dying to get a matching manicure? You better book it now. As Natori ran off to complete a few finishing touches, office was told her wait list can get up to weeks in advance... still it's worth it.
Check out more from the catwalk below.