Sophie Calle, Reaper of Secrets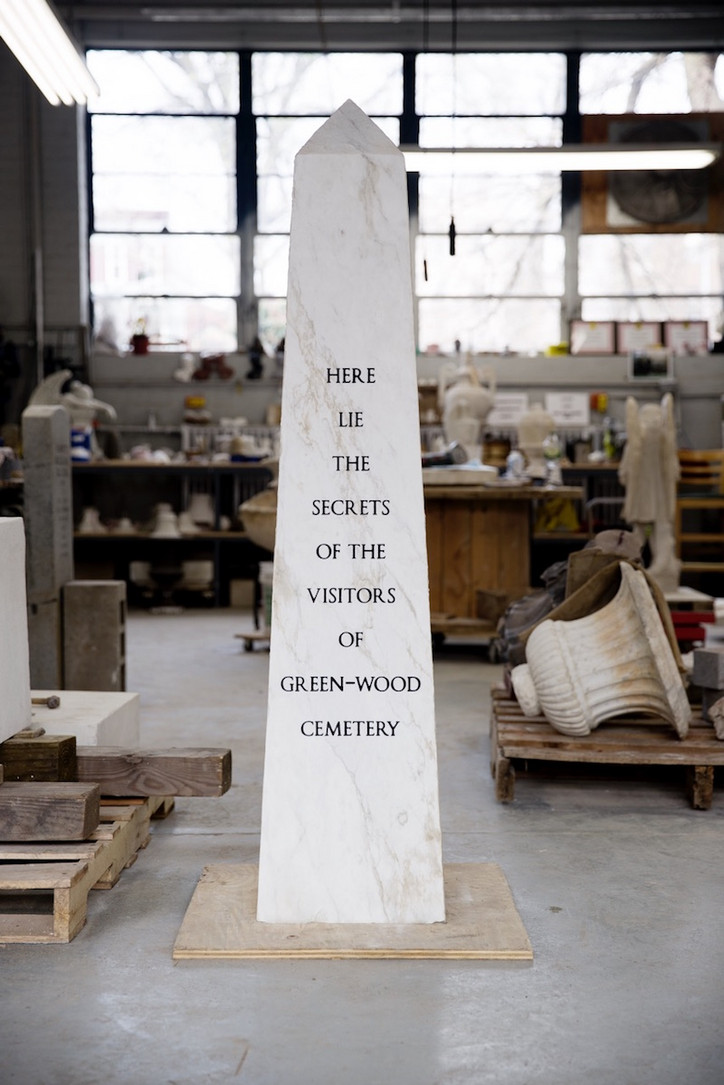 For almost forty years, Calle has been mining the private lives of herself and others for works exploring identity, intimacy, love and loss. In one of her early pieces, she followed a new acquaintance from Paris to Venice, incognito, documenting his behavior in photographs and notes. Later, in a reversal of roles, she once led an unsuspecting private detective, hired to tail her, to sites of personal significance around Paris. She's impersonated a chambermaid to observe the telltale scenes left by hotel guests, shared a breakup email from an ex to be analyzed by scores of women, and even filmed the final moments of her ailing mother on her death bed. Calle clearly has no qualms about entering the comfort zones of others.

On this occasion, no subterfuge was required. Sophie invited the public to come sit across from her—or remain at her back for anonymity—and confide in her directly. Visitors' secrets were then written on simple notecards and deposited in a small slot at the base of a five-hundred pound marble obelisk, where they fall into a receptacle in the burial plot beneath, hidden from prying eyes. Sophie had come to inaugurate the piece, created in collaboration with arts organization Creative Time, which will run for the entirety of the quarter-century lease on the gravesite, during which time all are welcome to come write and submit their secrets whenever they wish. Periodically, when the chamber can hold no more, Sophie has vowed to return and burn the furtive thoughts and words in a ceremony of sorts.
We've all got something to hide, right? So if at any point over the next twenty-five years you need to get it off your chest, visit Green-Wood and give your most unspeakable thoughts a proper resting place.
Your secret's safe with Sophie.