Sportswear Deconstructed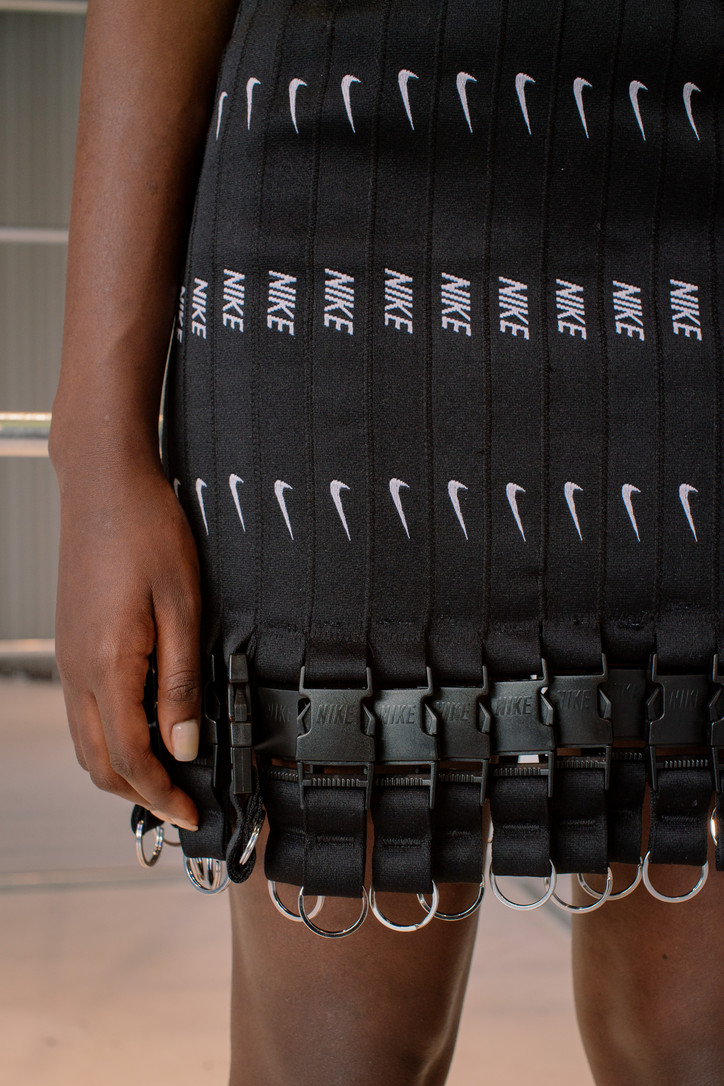 With Hackett's off-kilter— but undoubtedly creative— ability to reappropriate everyday Nike sport pieces into a hyped masterpiece is no surprise whatsoever, that her London Fashion Week Men's debut stems from the very same tight-knit collaboration with Nike that we are used to seeing.
The pieces are more complex than tradtional sportswear. It takes familiar silhouettes like track suits, tennis skirts, and deconstructs and rebuilds them into fresh, new pieces. Hackett decks garments out with gigantic eyelets, oversized ALCH tags, and velcro paneling. The collection looks highly functional, but takes inspiration from an old Japanese practice called Chindōgu that, according to the show notes, involves inventing that are  "not entirely useful, but simultaneously not useless".
The result is, of course, an incredibly unique take on the sportswear inspired collection that is currently taking the industry by storm.