Starman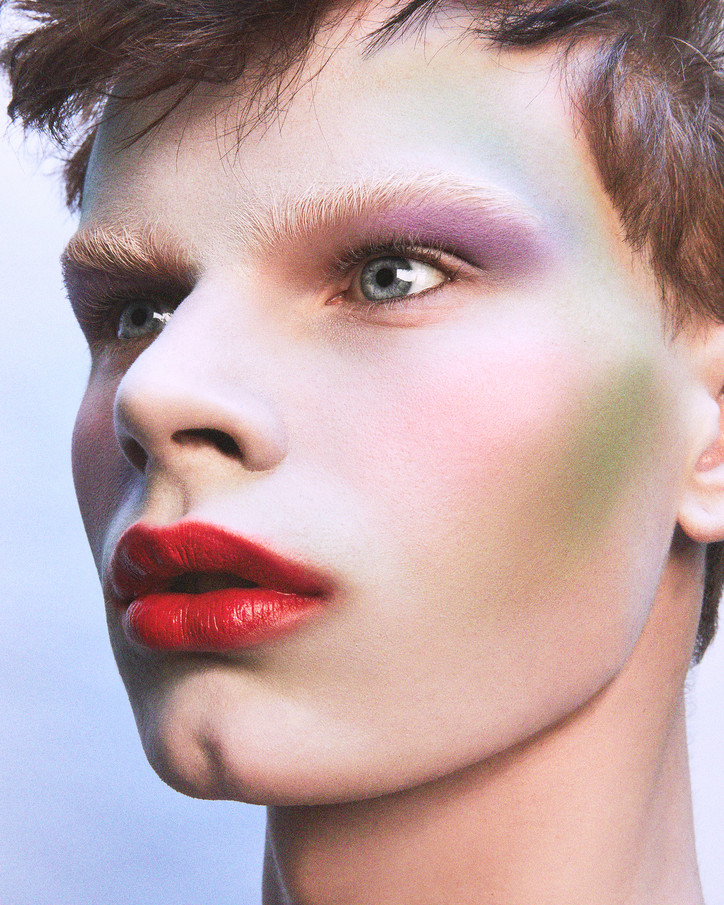 According to a Mic article, both men and women have worn makeup either functionally or decoratively dating back to antiquity. It wasn't until the early 20th century when the advertising industry grew that beauty products were geared towards women. But makeup, of course, does not have a gender.
D'Angelo believes that the internet, social media, and influencers like Jeffree Star and Manny Guitierrez, a.k.a. Manny MUA, are the reason that we are seeing more men experiment with beauty now. "Thanks to the mainstreaming of drag culture and extreme cosmetics via tutorials on YouTube, even young children are playing with their gender roles through make up application," D'Angelo told office via email.
Here, D'Angelo appears to use both David Bowie, another male artist who experimented with makeup as a part of his look, and Queen Elizabeth I to further juxtapose the old with the new. The Elizabethan-powdered white face, flushed cheeks, and barely-there eyebrows is amped up with pops of bright blue and green over the model's eyes or cheekbones. And D'Angelo switches up the red lip for a dark plum that complements the model's windswept hair.
Check out some of our favorite shots below.