Sign up for our newsletter
Stease the Day
Check out the full video recipe, below.
Transcending Conversation: Trans Day of Remembrance
The number of trans people who've died at the hands of violence cannot possibly be quantified with accuracy, as some media outlets and family members of our trans brothers and sisters tragically misgender, or refuse to offer their voices to the deceased's true genders, even in their loss.
We also recognize the daily violence that accompanies transitioning in a society that still has such a long way to go in the way of embracing love, and transcending ignorance. We see you, we love you, we want to support you. We emphasize the importance of validating trans children and adolescents; of protecting the bodies and minds of those too young to protect themselves from harassment, bullying and abuse. We're listening to you, we're holding space for you, we're prepared to defend you.
In solidarity, we've compiled a list of NYC and LA-based organizations that can safely be called upon by trans folks for all kinds of support, from sensitive, accessible healthcare to immigration assistance, below.
Allies: in addition to supporting the trans folks in your community (by lending a listening ear, or a place to stay, or a LGBTQ-friendly job opportunity, or assistance with food, bills or Metro fare), please consider donating funds/resources, or volunteering your time with any of the following organizations:
African Ancestral Lesbians United for Societal Change (For resources for QTPOC, click "Community Connect")
Callen-Lorde Community Health Center
Astraea Lesbian Foundation for Justice
Familia: Trans Queer Liberation Movement
And for more on trans life, read through our series created in honor of Transgender Awareness Week, 'Transcending Conversation,' for which we spoke with five non-binary and trans creators who inspire us; click through to read our interviews with Lee Baker, Jari Jones, Tom Cat, Chella Man and DD Smith. 
Transcending Conversation: DD Smith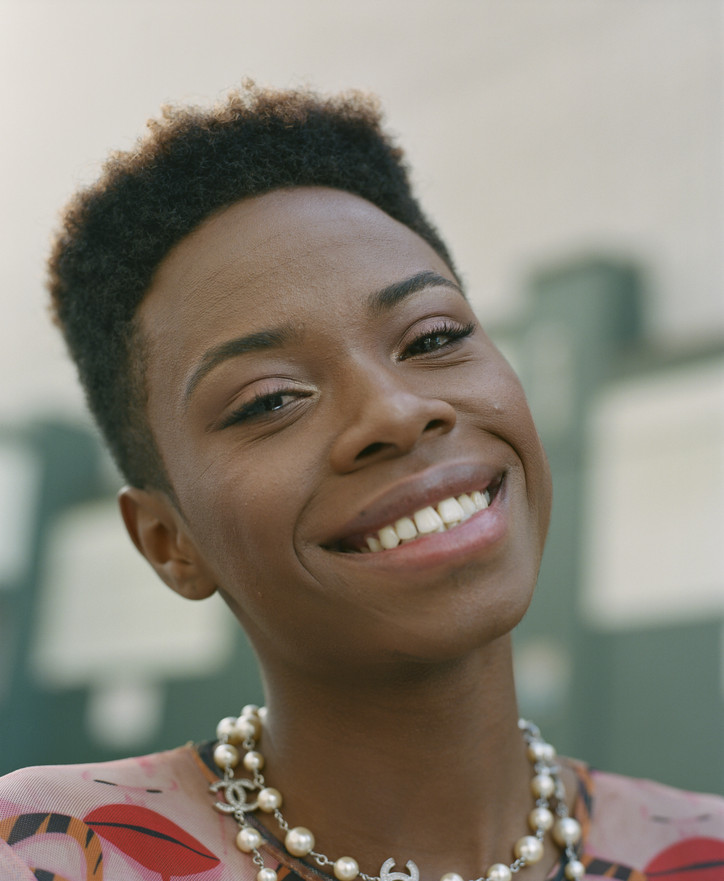 Before we get started, what name do you currently go by?
DD Smith.
Has your name changed throughout your life?
Yes, I've always had nicknames and stuff like that but, my middle name, Dante, was my name that a lot of people know me as. But now it's DD, to, you know, keep on brand.
What are your pronouns?
They and them. I don't mind he or she, but I think it's very important. Especially when I'm working as the first non-binary person for certain companies. They think it's very important that I use they and them. 
For me, it's not a big deal, but there's a lot of people within my community where it really is a life or death matter; where it's just emotionally better to just use they or them––which is not hard to do at all. So, they and them.
How do you identify?
I identify as androgynous, non-binary, gender-neutral. I just feel like I express myself through masculine and feminine energies. I love being and playing with both spectrums.
What's the most exciting thing that's happened to you in the past month?
In the past month we finally got word that I can tell people about "Project Runway". So that's been the best news possible. Next month, December 5th, is when the premiere is; and being the first non-binary model in "Project Runway" history is crazy to me. It doesn't even sound real.
You recently walked in New York and Paris fashion week. Was it your first time? Do you have any favorite moments?
Yes, NYFW I've been walking for a couple years now but Paris fashion week, it was my first time, and I literally went with just one casting in mind. I didn't know I was going to book it. Thank God I did, I literally had faith and the story itself is just my favorite. You literally went out there without knowing you're gonna book it, without having any sort of knowledge of what's going to happen. So much great stuff has come from just going to Paris for two weeks, it was amazing. I also got to shoot with Gay Letter magazine while I was out there, which is big. It's just crazy.
How different was it compared to your modeling experiences on Bravo's "Project Runway"?
It was the first time for me where I was the only one without an agency that was working. All the other models came from really nice agencies. I got to speak to them all about that. They just thought it was crazy that I was there as a freelance model, you know?
Usually I'm put in these sorts of situations, but I actually think it's the best for me because now I get to keep all my coin. 
As far as just finding yourself, it's not a rush. It's not a game, there's no one that has to be first or anything. Just be you,
On your Instagram, you're always rocking so many different looks in terms of hair, makeup, and styling. Can you tell us a little bit about your relationship with makeup? What are your go-to products?
Oh my God, yes! I just started getting into makeup maybe two years ago. At first I was not that good at all, but of course practice, practice, practice. I'm so inspired by YouTube. I love all the YouTubers. I love watching all the makeup artists, and Ii've learned to accumulate my own skills. 
Of course I love Fenty Beauty; let's not play around, that's the best. I'm very passionate about it now, and Fenty Beauty lip balm would have to be my go-to. I can't leave the house without it.
What scares you the most?
Heights! I'm scared of heights.
How can everybody do their part in helping the trans community?
I think it's so important to make sure if you're in the community or an ally to the community, make sure you're actually supporting someone. There's so many trans women I know as friends as well who are probably too strong to tell anyone, "Hey, I'm actually going through a tough time." This can also be just having a strong friend in general. You should always see if they're okay and offer as much help as you can even if they say no, because you never know what anyone is going through.
It's just so much harder for trans women of color in general to live in this world where these women are constantly dying every single day. It's terrible and you always have to keep an eye on them and seriously protect them.
Any parting words for any younger people who are embarking on a similar journey/struggle to understand their identity and where they fit in their lives or in specific industries?
As far as just finding yourself, it's not a rush. It's not a game, there's no one that has to be first or anything. Just be you and test different things if you like. Put some makeup on to see if you like it. Just experiment. 
For me it took such a long time. I'm now, oh my God, I don't like saying my age... But now I'm 23. And I finally feel like who I'm supposed to be. It took so long for me to come to terms with this. It's just to say, there's no rush to it all.
In one word, what does the future look like?
Phluid.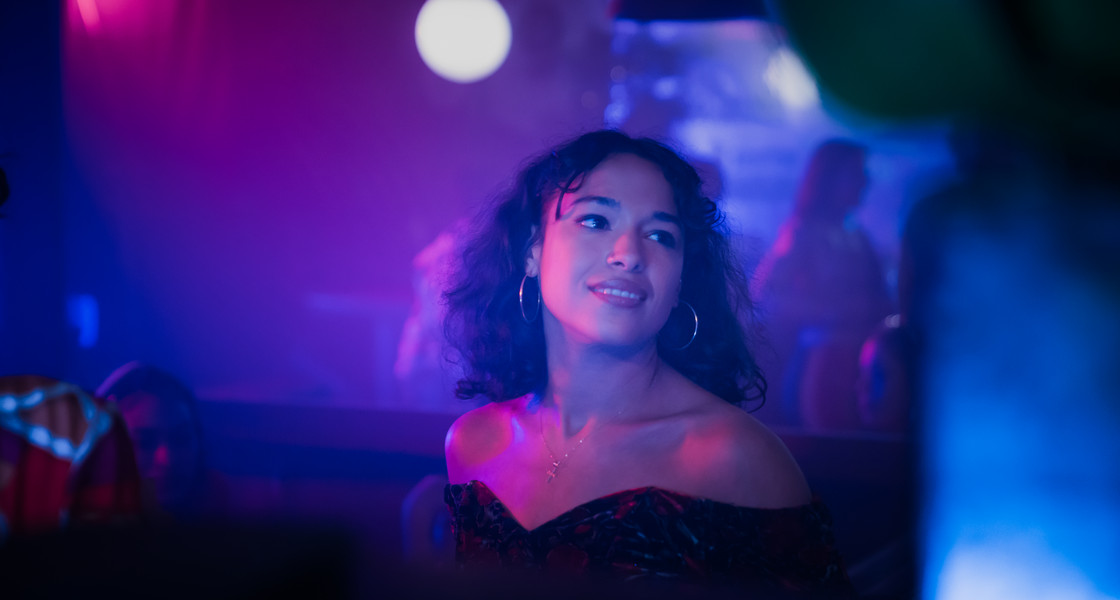 Angels In The Outer Boroughs
About a quarter-way through the film, "Young Americans" photographer Marie Tomanova turned to me and brilliantly remarked, "They don't have cellphones in this; is this a period piece?" Later research indicated that it is, sorta––it's set in 1993, but Peter Andrew Lee's verite direction keeps us far away from '90s kitsch. But at the moment, I wasn't sure; I'd been fully immersed in the overwhelming sense of family in the room. And this feeling of comradery was mirrored in the film. Even when the mother of Jimi Stanton's principal character, Brendan, asks Nokia's Eva, "Does my son have a big dick?," it seems like she genuinely has the best intentions to protect her son; even if she's unhinged and going after the wrong girl. (The Princess wants to love your son Erin Davies, can't you tell from her soft eyes and enchanting voice, Momma?!)
During the Q&A, Nokia said that she always wanted to be that good girl from high school: "You're boring, but I want to be you," to which the room responded with a resounding nod of empathy and understanding. The movie works because it's a classic love story. The good kind, not the kind created in a writers' room full of old white guys. I realized it was the first film I'd seen in a while where the characters are seen for who they are: complex humans and not objects synthesized in the mind of some wealthy white savior dude out in Silver Lake. It was woke but not about being woke––kiinda like an intersectional feminist rapper's organic rise to fame on social versus some ad exec coldly calculating data to pick the perfect time to post paid content.
Brendan, Nokia's love interest in the film, is tasked with taking care of his delinquent brother Conor, played by the melancholic Stanley Simons. As the result of a hazy summer in New York and equally hazy mother's parenting, Conor is arrested for dealing and he's ultimately saved by the sweet Brendan. Simons' portrayal of teen angst felt nuanced and dazed, a performance that conversely takes a lot of focus and work to achieve. This relationship between brothers crystallized the film's specialness; an authentic representation of the notoriously naval-gazing Millennial generation taking care of our successors, Gen Z. Unlike the grim ending of Larry Clark's KIDS, a film set in the same time and place as Angelfish, this film feels hopeful about a generation of young New Yorkers. These earnest characters are able to rise above their hardships. 
Best said by Nokia herself in "Balenciaga,": "Bitches clout chase and they act hella rude. My priorities straight I don't know about you."
Catch a screening of 'Angelfish', in select theaters, or streaming on demand today; and check out more behind the scenes magic from the making of the film, below.