Sign up for our newsletter
Stease the Day
Check out the full video recipe, below.
Let Me Be Free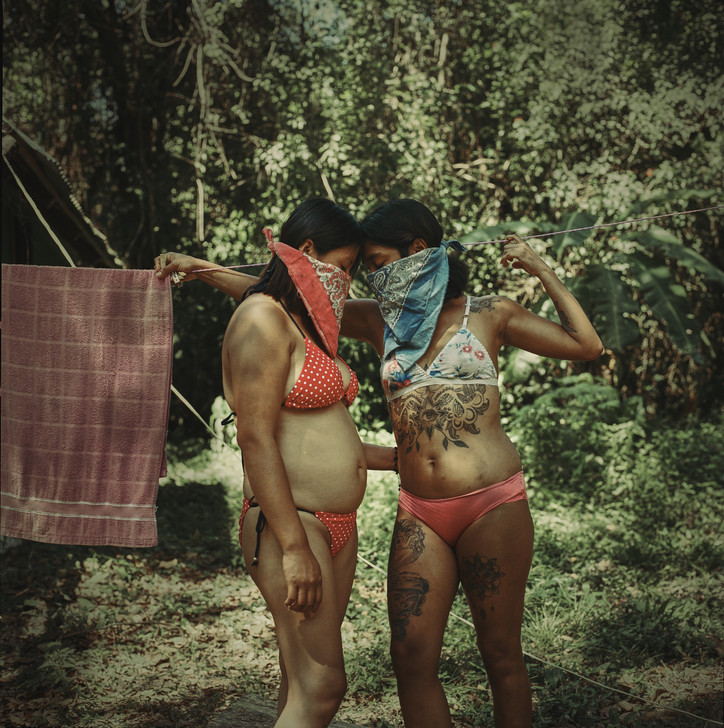 This is not the first time Martis has unveiled the mistreatment and injustices that restrict women around the world. Honing in on the global female experience, she has also documented women in the Middle East, placing an emphasis on female oppression in this region.
In her latest series, Martis tells the story of a lesbian couple in Palenque, born to indigenous tribes and forced to flee due to the discrimination and everyday violence that they were faced with due to their sexuality. It is a terrifying reality to grasp—people must choose to either hide their true selves or reconcile with the fact that their lives may be in perpetual danger.
Read the interview with Martis below.
Let's start by talking about your recent project, "Let Me Be Free." How did you meet the couple in the photos?
I was traveling around Palenque (Mexico), just exploring the area and looking to travel through indigenous communities around that area. I really just went with the flow and started speaking to people in a very casual way. It was very magical, really. A couple of different people directed me to the same community, so I felt it was a signal, a good omen almost. And so, I followed it. Once I arrived at this community, I met this one girl who said a couple (the ones in the photo) had recently decided to live with her. I initially spoke with them about Mexican and Mayan culture and then slowly introduced the idea of photographing them.
Was it difficult getting them to agree to be photographed?
Truthfully, it was not easy at all. I tried to speak to other people before them, and they were completely against it, saying they don't feel confident being photographed or that they were scared. Really, it all comes down to the fact that these people are really afraid. These two girls are living in a more accepting community now but were originally forced to leave their own indigenous communities when they refused to marry men.
How are the Zapatistas/feminists in Mexico fighting for rights?
The Zapatistas are basically their own guerilla—they don't have the same laws as the Mexican government. For many years, they've been fighting to get their own rights in many different ways, like seizing lands and staging social riots. They are fighting for homosexual rights and the ability to be more open. Mexico is made up of such a 'macho' culture, so it's amazing to hear that these people are trying to make a change inside this country. At the start of my trip, I really just wanted to focus on the indigenous culture, but then I started to wonder about what's happening here in terms of homosexuality inside of these communities. It's pretty shocking because the women here are basically obligated to marry men at a pretty young age.
Is there a certain message you want to get across in this series?
What I want is for other countries to become aware of these people and the conditions and limitations that they live with. My main goal is just to raise awareness and get people talking about the things going on there and in countries like it.
You're from Portugal. So do you see the same discrimination against homosexuality, specficially against women, there too?
In Portugal, I don't see this now. I think the country is very adventurous in terms of mentality. But when I was living there more than twelve years ago, I saw many taboos, but I left Portugal at that time. I see now that they are much more open, which isn't really a recent development. It's a pretty open-minded country.
What would you say is the most inspirational place you've lived in terms of your work?
I'm really a bit nomadic. I am always traveling here and there. What I find interesting is finding inspiration through understanding other cultures. The question of my favorite or most inspirational place is so hard for me, because I'm very adaptable and prefer to find something that catches my attention somewhere else rather than saying, "Oh, this is the place I love to be the most or find the most inspiration in." I can feel inspired anywhere; it just depends on what's inside of me at that moment.
What influences you?
Well, my background is in fine art, so I usually feel really inspired through that medium, specifically impressionist art—I reflect on it often and like to pay tribute to it through specific lighting in my work. I'm very interested in Shamanism and the idea of spirituality being expressed through the female body. Before I start a new project, I like to refer to feminist artists like Valie Export—I really love her. I spend a lot of time looking into the exploration between body and space and the relationship between the two. I try to make that notion come across in my work.
Where are you looking to go next, and what type of stories are you hoping to tell?
I'm definitely interested in exploring more indigenous communities in Mexico still, but this time more in the north (I was previously exploring more in the south.). Also, I'm hoping to explore countries like Peru, Brazil, South American countries... places where people are trying to find their own freedom in an oppressive or semi-oppressive society. I'm also very interested in communities that are led by women.
Something in the Tap Water
There was something particular about this atmosphere, energy simultaneously ubiquitous, but impossible to define. Perhaps it was the laissez-faire drinking policy, the remnants of French colonial influence, or maybe there was just something in the tap water. Whatever it may have been, perhaps it could be chalked up to the fact that New Orleans is unlike any other place in the world, a swamp haven tucked away in the Deep South. To watch it all go down firsthand, office traveled to attend the preliminary round of Red Bull's "Dance Your Style" in the heart of this completely unique city.
From beginning to end, every dancer brought a unique style with them— with Popping, Waacking and Memphis Jookin' all masterfully represented each finishing with a glorious hug between the two competitors and a roar from the audience. Tensions rose on the floor until only but two of the sixteen were left, but not a single person could look away while Nick Fury and Spider battled until their hearts were left on the slick Red Bull stage. office caught up with the winner, Spider Alexander, on winning the competition and going on to compete in nationals at Red Bulls Las Vegas Tournament, and what this battle and dancing in general means to him.
For someone like me who's going into this event without prerequisite knowledge, how do you show off your creativity? How do you devise your moves? I'd imagine that there are certain moves that are nods only other dancers will get.
It's about learning the dance culture, being a part of the dance culture. Even if you're someone that can't dance, can't even wiggle your arms, you know it's just about coming into the dance scene, and just experiencing everything. "Oh wow did he just do that? He just did that… I need to take classes!" You know? It's more of an inspiration. Soon as you be around the dancing you're just like "shit I need to do something like that."
When did you get involved in the dance scene?
I got involved with dance when I was just a lil' tadpole—my mom was a dancer in her high school years. She was a major red. My Grandmother danced with the Soul Train of the 70s, she was just movin' and groovin' around. It was just inspiration from there, you know...I was just amazed. From there, I just wanted to learn more about dance, what it was about, and I think the first dance movie I saw was Breaking 1 & 2. It inspired me more and more. Then I started looking at music videos like James Brown, Michael Jackson, and other celebrities while they were coming up. Before I knew it, I was break dancing to hip hop. I was kind of okay, then 2004, maybe 2005, this movie came out called Rise. It was a lot of clownin' and krump. I immediately fell in love. So, I just stuck with that and other styles started following in.
Oh no shit, last weekend I just hung out with the Queen of Krump! She was really nice, and the king himself was there too.
Miss Prissy? Oh, Snap! Yeah, those two, Meeho, Tye Dyes, Dragon and Lil C' are pretty much the pioneers that I believe in.
But you're mixing more styles than Krump. You were kind of twirlin' around there too. I know you said you started out break dancing, but when did you start blending other styles?
I took ballet, but it was more like, "what new can I bring to the table". I wanted to be an all styles dancer, once I learned this style I was like, "hey I can learn this style. Oh hey, I can learn this style and this style." Once you know the basic foundation, you can put it in so many different ways. I can be a Popper and do Waackin'. I can do Memphis Jookin', Voguing, and I can do Chicago footwork, then switch to house. So I can do all of those, into one style, in under a minute.
If it's completely improvisational how do you decide which style you're going to do when a song starts playing?
It depends on what vibe of the song I'm feeling. If it's more of an up-tempo type beat, then more than likely I'm going to start with breakdancing or house or maybe even Waackin' or Voguing, maybe Poppin'. If it's more of a slow song, then it's definitely going to be Poppin' then maybe Memphis Jookin'. And if it's just something simple, subtle beat, or even something I've never heard then it will probably be Memphis Jookin', Krump, or breakdancing, and Poppin' I should say.
Let's talk about where you're from, what's your background?
I'm from Memphis Tennessee, born and raised.
Which side? North? South?
South. Well, I can say I moved into parts. From the North to the North, and East. Now I'm back in the South. So, I guess I'm mainly from the South Side of Memphis.
Is there a pretty regional style of dance particular to that area?
Mmm, yeah, Memphis Jookin'.
Ha, I guess that makes sense.
It's an amazing art that nobody really saw like that, but now the world is starting to see more. The style itself, back in the late 80s to early 90s was really more gangsta walking; then it started to develop into chopping, which is one style of Jookin', and then bucking, which is another style. And now it's just Memphis Jookin'. So, you have those three main styles. You can see the roughest guys doing these styles. Some may be bucking, some may be Choppin', some may be doing Memphis Jookin'.
When you compete in that area and you're doing different styles of dance, like Voguing for instance, how is it received. 
That area didn't really like it. I was a three-time Memphis Jookin' champ. I was king of Memphis Jookin for three years strong. Even though I was three years strong, some didn't like me. They didn't like that I was doing all styles or any different style to the table. But once I started to be traditional with it, I'm going to practice chopping, I'm going to practice Buckin', I'm going to practice gangsta walking some were like "alright I feel you" But honestly the most were just like "Nah that's not Jookin', he's not gangsta enough. He's not this, he's not that." The attitude and credence were getting to me. So after the third one, I was done. I just want to do me. After I lost the last Memphis Jookin' wars, I was like I'm free I'm happy. I can do whatever I want, do any style, I can do me.
Dance is all about love, no matter if you win or lose. Yes, it's a competition but at the same time, there's love.
So you're going to bring it out to Paris? Well, Vegas first! 
Yeah, Vegas first.
But you're going to go to Paris.
Oh I already believe in that. I'm speaking that into existence. There's one person who I know for sure will be there, and if he's there, it'll be hell. Joe Styles.
Have you battled him before?
Yes.
How did it go?
*Sighs* The last time I battled him I didn't know he could bring that much to the table. He beat me by a slight edge. So now I have a rivalry. *Laughs* He is still like a godbrother to me, my friend.
That's really unique to me, that's the thing, on the floor its aggressive but then at the end y'all hug. What is it about?
It's always about love, but a lot of dancers aren't seeing it that way now. Now it's about who's the bigger top tier or whatever, who's the best dancer. There watching people in the audience. "Oh, more people are going for this dancer. He wasn't strong enough. He was throwing these scents, he was throwing these moves." But where's the love? Dance is all about love, no matter if you win or lose. Yes, it's a competition but at the same time, there's love.
Tell me a bit about your Spider-Man shirt.
Yeah this is my trademark, I am Spider-Man. Miles Morales is me. I am Spider-Man in dance.
What styles are you trying to bring in next? What are you trying to learn?
I'm trying to learn more House, Wharf Poppin', and more animation. There's this new style that people are now doing, even though it has been out for forever. It's called light feet, or as they originally called it "Get Light." That's more a bouncy feel with footwork and different variations with your arms and movements and explosions. So, shout out to New York for that. I'm inspired by New York.
So when you go to Vegas, what will you be bringing out?
I bring something new to the table every time, I just want to bring energy, love, and just be myself. If you don't be yourself, who are you?
Let's Talk About Sudan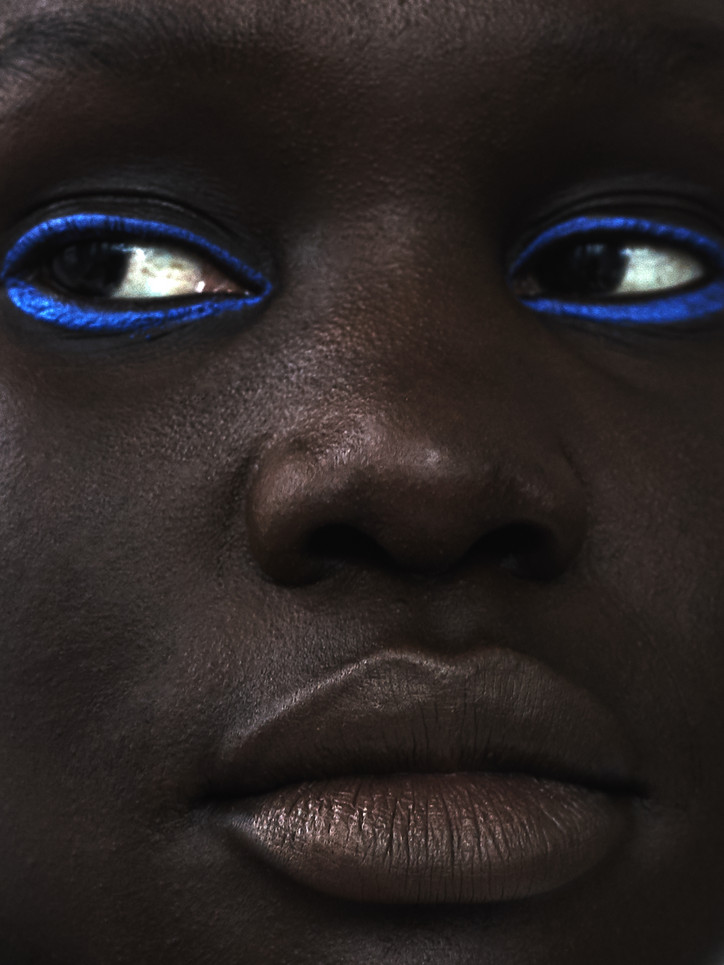 At this point, you've probably heard about the recent violence in Sudan or, at the very least, noticed dark blue circles fill up your Instagram feed in the past few weeks in the name of raising awareness for the crisis. But in case you don't know why it's happening, here's a mini rundown (although you might want to do more reading on it if you haven't already):
Sudan's president Omar al-Bashir's was overthrown in April earlier this year after serving over 30 years in office. Responsible for numerous crimes against humanity including genocide, rape, murder, and torture, amongst others, al-Bashir left the country in complete chaos and on the brink of economic collapse.
The demonstrations that had been taking place against al-Bashir began to spread to the country's capital, Khartoum, and the issue of transition of power led to the Sudanese military taking charge. Sudanese paramilitaries raped and assaulted medics and protesters as the entire country suffered a nationwide internet blackout. Amongst all of the terror, many people have pointed out that American media outlets have done little coverage to spread awareness of the crisis in Sudan, which is now currently at a political stalemate.
Gak shares deeply personal experiences from her youth with office—nightmarish memories that reflect the horror Sudanese people have endured under the country's ongoing political crisis. Read the interview below:
Top, broche + skirt by MNZ, earrings by Ellery, shoes by Yuul Yie, beret by Chanel
What was it like growing up in Egypt as a Sudanese person?
So, I was born in Sudan, but I left when I was three. We moved to Egypt. I was a refugee, and actually, there was a lot of racism going on in Egypt. My sister was murdered there in 2005 by Egyptians, so it was really hard. 
I'm really sorry you had to go through that. I looked into that event a little bit, about how the Egyptian police had murdered over 20 unarmed Sudanese refugees. If you're comfortable enough to talk about it, what happened that day on December 30, 2005 as per your recollection?
It was right after Christmas, and I remember my mom and my sister—we went somewhere that's like a park. And all the Sudanese people were basically there protesting, because they didn't like the way people in Egypt were treating us. We were basically telling them, "If you guys don't want us in your country, you can take us somewhere better." It could've been America, Australia, Canada or even just send us back home, you know?
I remember this night, because we were actually sleeping, and then I remember my mother waking me and my sister up. And there were Egyptian police surrounding us, demanding us to get out of the park. And they didn't give us any time, but a lot of people had children there, you know? My mom luckily only had my sister and I, but a lot of people had more children than that. And waking up an infant or a young kid is hard. If you're a parent, you know that. It takes a while for them to wake up. 
So they didn't give us any time to get up and pack our stuff to leave. Then they started attacking us. First, they were watering us with hot water. I remember my mother was holding mine and my sister's hands. Then, we went to this little tree in the middle of the park, and we stood there while everybody was basically running around. That's the last thing I remember before I woke up. 
I can't even begin to imagine what you went through. What happened after you lost consciousness?
So when I woke up, I was literally underneath people. There were dead bodies on top of me. I thought I was dead, but I had passed out, being stomped on and all of that. My sister was not around me. My mother wasn't. I didn't know where they were or if they were even alive. And instead of taking us to the hospital, they took us to prison.
So I was in prison for a month—my mother and I were there actually. We didn't even know my sister had passed away until we went home and were told that my sister was murdered in that park. 
When you say you returned home, do you mean you home in Sudan or Egypt?
Egypt. I don't think I would ever go back to either countries though, because of my sister. Even though people think that racism exists only in America, that's not true at all. At least in America, there are people that will actually stand up for you, and it's not allowed. But in Egypt, it's behind closed doors, and nobody talks about it, you know? It's like we can't do anything about it. 
Left - Skirt, blazer and jacket by Calvin Klein, shoes by Yuul Yie, earrings by Michael Olestad, beret by Chanel
Right - Jacket by Dries Van Noten, gloves by Chanel, earrings by Michael Olestad
With everything that's going on over in Sudan, it's so shocking to know that people are experiencing that level of violence and terror that you experienced as a child. Do you still have family in Sudan?
I do have family in Sudan. Actually since the recent crisis, my mom—she has two sisters and her brother living out there. When all that craziness started happening recently, we sent them money, because you couldn't be out and about with all the protesting and violence going on. You can't go to work. You can go and buy food, and then go back to your house. We talk though. My auntie calls us like every day. 
And so, even though you're physically separated from what's going on, how else has the current crisis in Sudan emotionally affected you or your mother?
It was a lot, because I'm so close with my mom. We're like one person, to be honest. So everything that affects her, affects me. Those are her siblings. If anything happens to them, she would be so upset. That's her only family, because it's just my mother and I here in America. My family's not that big. It's too much to bear to think about losing somebody else, because my mom has already lost her husband and my sister. 
My mom has been stressed out, and she calls me everyday. My mom's also been dealing with health problems, and it's hard on her with what's happening in Sudan, you know?
What do you hope to see happen in Sudan?
Peace. All peace. Just peace.  
If you want to do your part to help out the victims of the crisis in Sudan, consider donating to these organizations: