Still Lowkey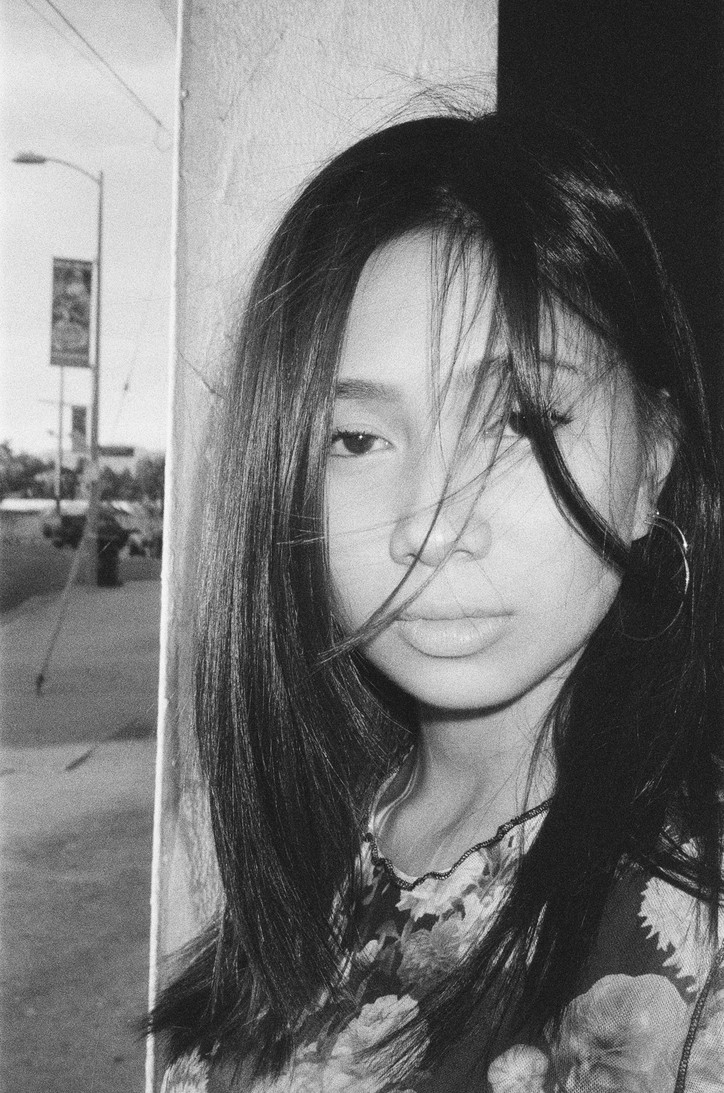 But in that process, NIKI found a voice that stood out from the rest. In 2017, she sent an independently produced demo to Sean Miyashiro of 88Rising—a media company and label representing such Asian stars as fellow Indonesian rapper Rich Brian, Chinese rap group Higher Brothers, and Japanese-Australian singer Joji. That demo would become her debut single, "See U Never," a glistening, nostalgic RnB breakup anthem that put the songstress into the mainstream spotlight. Today, she's 88Rising's first and most prominent female face, a fact NIKI doesn't take for granted, especially after receiving hundreds of messages from the young female and Asian fans she's inspired.
"To my female fans specifically—my Asian female fans—I say, 'Girl, don't feel like you need to adhere to conform to any stereotype,'" NIKI says. "Sometimes, societal expectations become self-fulfilling prophecies, and you start trying to fit a mold. I get DM's from people saying 'I've taken piano lessons for 10 years and was super close to abandoning it until I saw you out here doing your thing.' This is why I do what I do."
For NIKI, the ongoing journey to finding her own sense of self has been paved with the usual struggles of young adult life. It was perhaps in her debut EP, Zephyr (2018), that NIKI fully synthesized themes of flirtation, love, and heartache with the trademark old-school RnB sound she says was inspired partly by the Boyz 2 Men, Aaliyah, and Destiny's Child albums she grew up listening to.
"I'm dancing with the devil with my high heels onnnn," she croons longingly on her bad-girl slow jam "Dancing With The Devil." "Unapologetic 'bout it, cause the lovin' so good." The glossy album swings from such misguided pursuits of attraction to the temptation of returning to the familiarity old flings ("Vintage") and wistful goodbyes to extinguished flames ("Around")—a rollercoaster of romantic phases and stages.
It's unsurprising that these lyrics, conveyed through NIKI's dreamlike, crystalline falsetto, represent her own real-life experiences. She describes her creative process as "super organic," which has allowed her to remain nimble and continue developing her sound with each new project. Though somewhat private about her personal life, NIKI reveals that her latest EP this year, wanna take this downtown? (2019), emerged from "super dark, hard time at the beginning of the year."
"The EP was born out of the need for me to write something ironically very light and happy and poppy," NIKI explains. "I was listening to a lot of pop music at the time, but I also gained a strong appreciation for underground artists with their structured, witty lyricism. It started as a form of therapy, really." She cites among her current influences British songwriter Maisie Peters, who collaborated on the EP's first single "lowkey," a song that NIKI had written alone a year prior and shelved, before reimagining it with Peters' help. "We were friends online for four years, but never met. She's honestly one of the best songwriters I know. Finding 'lowkey' again and rewriting it was a milestone for me."
NIKI's freewheeling spirit of experimentation translated from the EP's tracks to the colorful and conceptual "visualizer" that accompanied "lowkey." In the richly-textured yellow-and-blue video, NIKI's seen wearing thigh-high blue velvet boots, sipping tea, and running her freshly painted nails across jiggly blue jello. "It's like the synesthesia people experience when they hear chords or notes and immediately associate them with seeing colors," she explains of the concept. "When I listen to something, I get an immediate mood or vibe. I write down words like 'futuristic' or 'vintage' and that becomes the skeleton of what the video will look like."
Just a few months after wanna take this downtown? was released, the seemingly unstoppable artist appeared on 88rising's compilation album Head in the Clouds II—this time, with the first single off the album, "Indigo." Her versatility takes center stage here as she sheds some of her nostalgic, 90s-filtered persona for a dance-y pop anthem that fuses airy, Ariana Grande-like vocals with a powerfully feminine swagger.
"First to one-up your last—she can stay in your past, honey," she raps in the first verse, asserting herself as a hot commodity before breaking into a high-pitched chorus that climaxes in a challenge to her lover to leave his "inhibitions behind" and "test the borderlines." "It's hard being a girl in the industry sometimes—sometimes I need a reminder, like, 'Bitch, you are that bitch!'" she told Genius of the song, which has racked up more than 6.5 million views on Youtube.
And for all her bops ostensibly about love found and lost, NIKI is a serious, versatile artist with a message for young girls, Asians and Asian-Americans, and creatives all over the world. She says her proudest moment thus far was stepping on stage for 88Rising's inaugural Head in the Clouds festival—the first-ever music festival dedicated to Asian and Asian-American artists. "Everything's been a stepping stone towards growth and progress, but the festival is when it really hit me that we had a following and people fucked with our music. I saw the movement then." And through her work with 88Rising, NIKI says she's been able to discover her own identity and the higher purpose that comes along with it: "Being a part of 88 has made me see the social responsibility of our work. Before this, I never thought much about Asian-ness or what it meant. I was a cultural mutt with an identity crisis. But after seeing what we were doing with [Rich] Brian, Joji, Higher Brothers—I realize, 'Holy fuck, I'm Asian.' And now I want to put us on the map, put Asia on the map, put my people on the map."
NIKI's new Acoustic Sessions: Head In The Clouds II  is streaming now.