Strike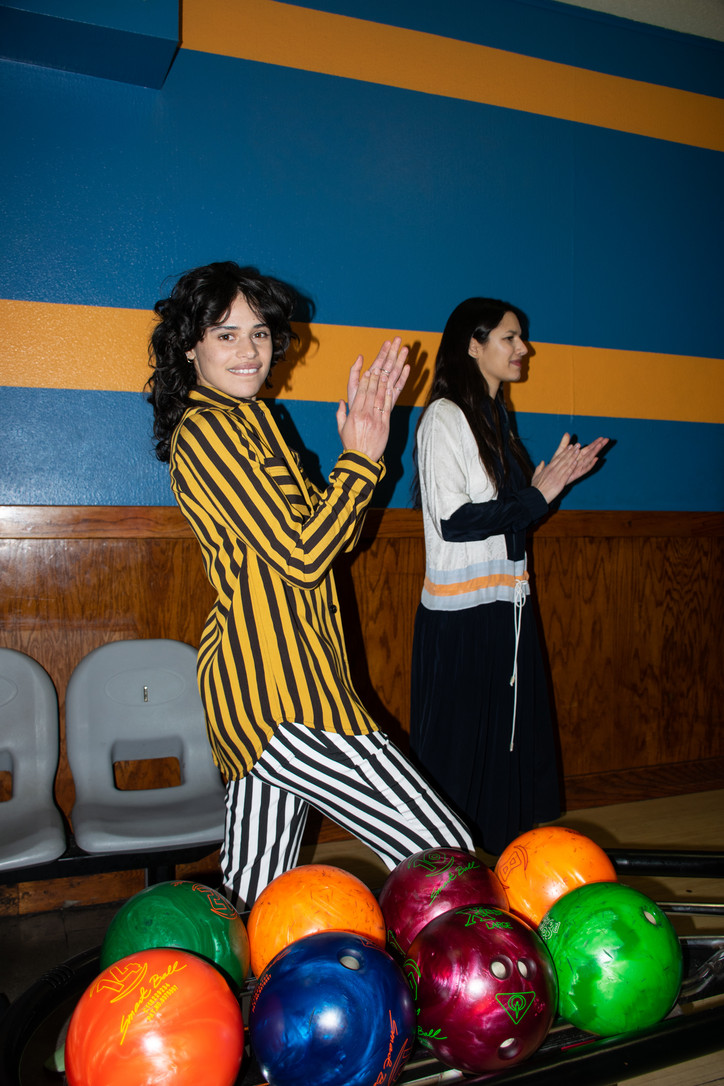 The Suzanne Rae Pre-Spring campaign, which office has the exclusive pleasure of premiering, introduces athleisure wear to the brand's expanding repertoire. Harnessing the readily apparent athletic undertones of the collection, creative director Adinah Dancyger opted to hit the lanes, drawing upon the retro inspiration of the classic bowling alley. Think Grease 2 meets The Big Lebowski...strike! 
The feminist crest, a favorite from previous seasons, reappears not as a patch but as a silk-screened on t-shirts and sweaters, as well made into rubber logos on athletic tops and canvas boots for more everyday use. Effortlessly youthful yet remarkably sophisticated, suspenders, pinstripes, and wool suiting certainly cranked up the dial at those dusty lanes.
Check out the exclusive video campaign, below.