Strike Gaultier Gold at OC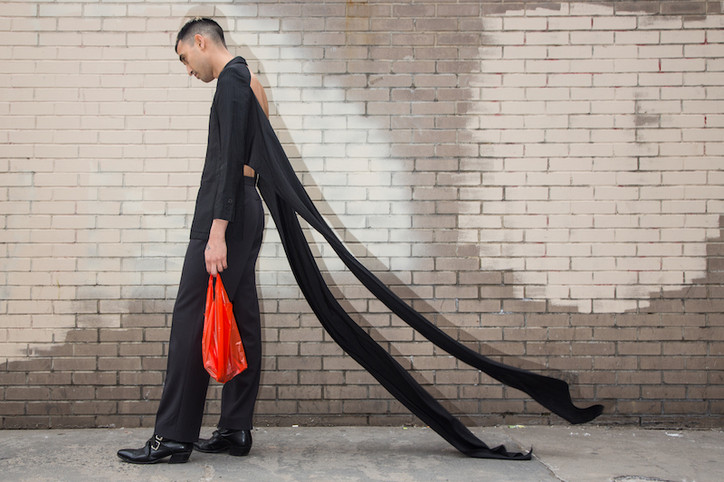 But the store is only one chapter of the dynamic collaboration between Collin James Weber and Brandon Veloria Giordano, whose dedication to fashion's finest has resulted in a rare, awe-inspiring collection of vintage designer wears. Their regard has continued to rise with their recent project— a series of traveling pop-ups, each of which presents a focused retrospective on an iconic designer. And tomorrow they're taking it to new heights.
To be specific, our favorite finders of fashion are heading to Howard Street. Starting with Jean Paul Gaultier, James Veloria will be presenting a series of uniquely curated collections and accompanying immersive installations for Opening Ceremony that will spans decades of each designers' work. It will launch tomorrow, Tuesday, April 3rd, at 11am. 
They will reveal the first release, a rotation of 200 iconic Gaultier pieces starting at​​​​​​​​​​​​ the beginning of his career, up to the early 2000's. Watch out for their next installment, which will be announced later in the month, focusing on late '90s Miu Miu and Prada Sport.