Strip Me Down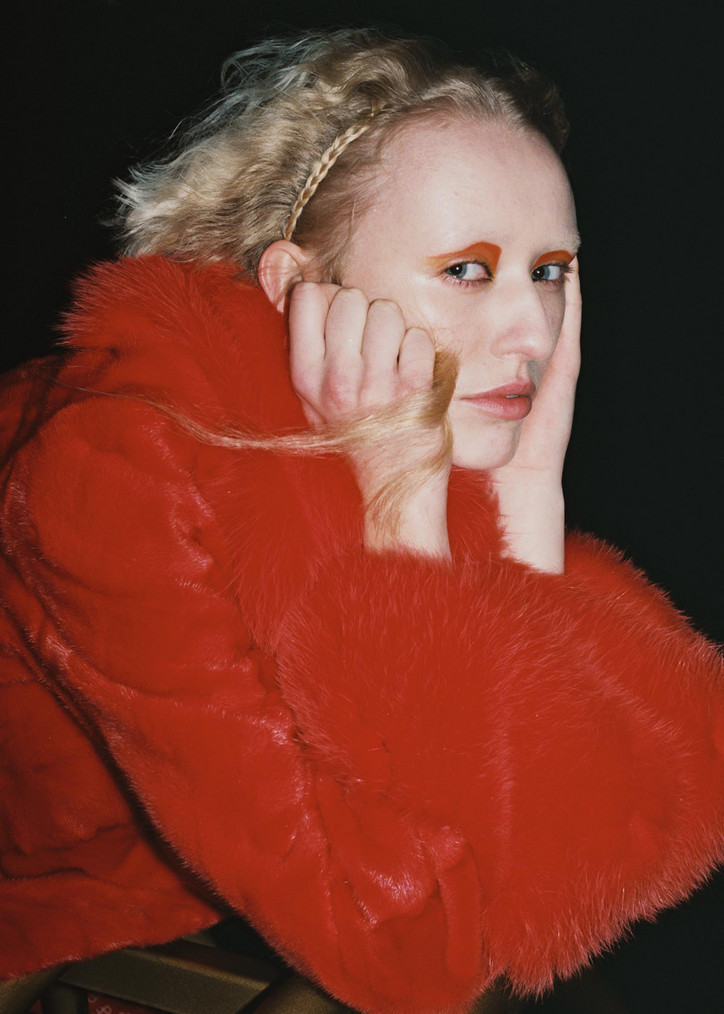 One beauty product you just can't live without?
The products (bleaching powder and a 6% beize) I use to bleach my eyebrows. I've looked like an alien for so long now, so seeing myself with eyebrows is just weird.
If you were a shoe, what shoe would you be and why?
I would without a doubt be a Jadon boot in black from Doc Martens. They are so chunky and on the edge of being too much, but I just love stomping around town in them and feeling like I can kick ass at any time.
Create a name and shade of nail polish that perfectly encapsulates your personality.
"Cancer, rising Leo" in a deep-sea blue shade.
Best remedy for a shitty day?
A cup of black coffee with a splash of Oatly's oat milk and my headphones playing music so loud that I almost blast my brain out--I'm obsessed with the Danish duo Benal atm or just some good old Dakke Dak.
Go-to beauty look?
I haven't ventured into the world of make-up, there is so much to learn and it's a bit overwhelming to be honest. So on a daily basis I just wear sunscreen (when I remember) and a bit of concealer if I need to look like I have had more than 4 hours of sleep.
Last thing that made you laugh uncontrollably?
Some unfortunate photos of my friends from last week when we went to Aarhus and things got a bit out of control!
How many licks does it take to get to the center of a tootsie pop?
Mmhhh…that's a good question. I think it depends on your licking technique. That's as specific as I can get.
My ideal beauty spa day would include...
A trip to Iceland, so I could visit their hot springs and detox my whole body while enjoying the stunning nature up there. While enjoying the glory of Iceland I would be wearing an extremely fluffy bathrobe throughout the whole day and matching slippers! And there would of course be an unlimited amount of free coffee and tea.
What would the title of your quarter-life biography be?
"Been there, done that and still here."
One out-there makeup look that you're just dying to try?
Honestly anything by Bea Sweet or Sam as they are both incredibly talented and pushing the boundaries that define mainstream beauty these days. Bea works with very pigmented and strong colours, while Sam has more of a minimalistic and earthy colour palate most of the time. There is also a futuristic aspect to Sam's work which is just captivating!
If you could relate your beauty style to an artist, who would it be and why?
I am in love with the British artist Faye Wei Wei and have been for quite a while now. There is something so minimalistic, romantic and yet raw in her paintings, which are the things I try to challenge in my look on a daily basis both through beauty and style. My style is quite masculine and simple, so creating a contrast between my look and style is something I try to do.