Surf Art at Acne Studios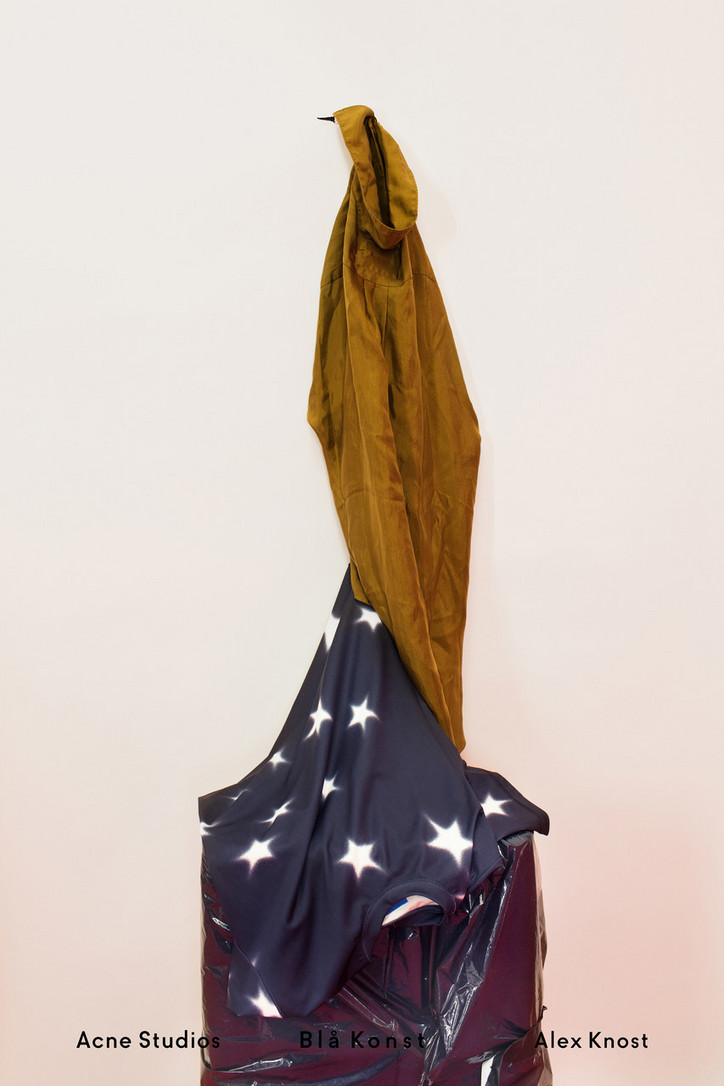 In the spirit of "Free Space", a goal of Acne Studios from the start, Johansson invited a close friend and creative to contribute— posing complete freedom of process in his art and images that would be incorporated. Focusing on friendship, the pieces themselves are the retail reflection of Knost himself. 
Drifting between a symbol in the surfing community, a sculptor, a musician, and a designer himself, Alex Knost embodies the aesthetics of 60's and 70's California Lo-Fi "loser-rock".
Given garments in his own image, the artist created a campaign that encapsulates laid back beach culture and features his own fine art. In draping the designs over his sculptures he takes the textiles and translates them into his own language, accenting the aspects of the clothing and himself as an artist that accent the innovation coming from California's casual culture.
We see faded sweatshirts, low-saturation surf sounds that scatter the pieces with mellow Super 8 star prints, silhouettes slumping akin to the almost Nirvana vibes of Knost himself, and chinos that carry their own sense of sandy nostalgia that even a New Yorker could adapt to.
The prints will be displayed at the Acne Studios Blå Konst store in Shibuya, Tokyo, with a limited edition of free posters, and signed copies by Knost will be available to buy online.