Survival Research Laboratories in NYC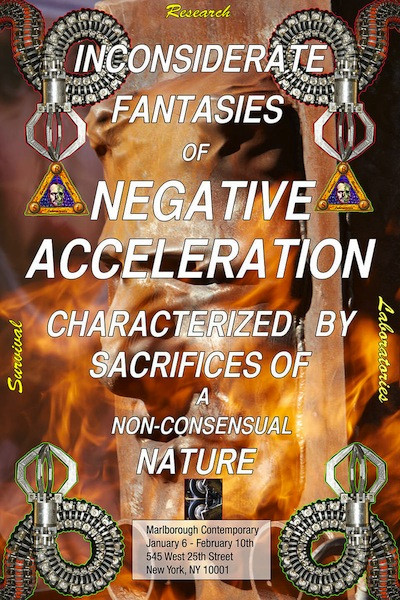 Jet engines, industrial cars, and backhoes have been transformed, infused with character, and become actors in SRL's performances— which wind up as this weird and wonderful amalgamation of technology and art. 
Their shows are typically acted out by the machines themselves, involving little human interaction— the result is a chaotic, and riveting. A war of machine against machine— which will now make its way to Marlborough Contemporary, where SRL will be staging their first performance in New York City, tomorrow, as a part of their longer project at the gallery. 
Secondary sidenote: we strongly suggest attendance, as their first show in the city could very popssibly be their last— SRL has been banned from a long list of cities. Not everyone is ready for dangerous and disturbing. 
"Mark's an iconoclast and a pioneer, and we're thrilled to be working with him. All the violence and chaos and noise of these machines, there's something of the sublime in it. We can't wait for New York to see these machines come alive tomorrow afternoon," -Pascal Spengemann, Director of Marlborough Contemporary.
Survival Research Laboratories Incosiderate fantasies of negative acceleration characterized by sacrifices of a non consensual nature will be on view at Marlborough Contemporary on January 6th through Feburary 10th. On opening day there will be a live performance on 25th St from 4-6pm. 
Media courtesy of Marlborough Contemporary, and "Dangerous and Disturbing: the Film"