Test Drive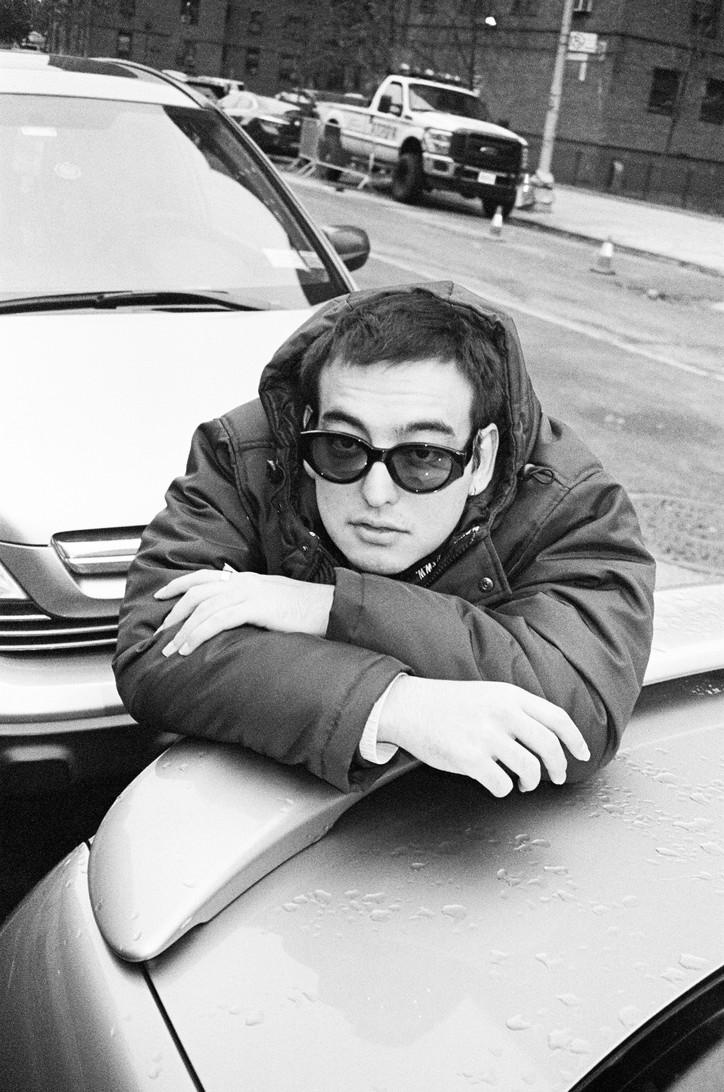 It's fascinating to hear how Joji is acclimating to his new view from the top—signing autographs, touring the world, meeting new fans. But while the Osaka, Japan native just became the first Asia-born artist to earn a No. 1 on Billboard's R&B and Hip-Hop Albums chart, he's no newcomer to broader internet notoriety. Until his recent ascent to the mainstream spotlight, Joji had been best known for various Youtube alt-comedy projects dating back to 2008, most notably the prank-happy anti-vlogger, Filthy Frank.
Fathering an entire subculture of irreverent meme-friendly humor—with some 6 million subscribers to date on the TVFilthyFrank channel and another 2 million on the spinoff TooDamnFilthy—Joji says he always fostered a more serious passion for music, which he began tapping into with a newer comedic persona named Pink Guy. In early 2017, a debut album, Pink Season, with singles like "STFU" and "Nickelodeon Girls," had topped the iTunes charts and cracked the Billboard 100 at #70.
"I had a few different characters," recalls Joji, who announced in December via Twitter that he'd be leaving comedy, citing health issues as one of the main reasons. "Some of it took a musical turn, but for the most part, I was just trying shit out and having fun. There was no master plan or anything. I just wanted to support myself and make some money."
Accidental or not, it's hard to ignore how various threads of Joji's online fame continue to follow him, especially as we're interrupted by a skateboard-wielding teen who stops by the table with a "Dude, are you Filthy Frank?" before asking to take a selfie. It seemed almost planned. Joji nonchalantly poses for the photo and resumes our conversation to explain how his diverse fanbases have merged more seamlessly than might be expected.
"It's an age thing—under the age of fifteen, they all know me as Filthy Frank," Joji clarifies. "It's also a demographic thing. I feel it's like a lot of young white kids, like, I had a feeling about that kid with the remote control skateboard. But most other people will either know just my music, or the entire back story. They'll find the music first, and be like, 'Wow he used to be that guy? That's crazy.'"
The cult virality of Filthy Frank and Pink Guy no doubt played into the success of the 2017 self-produced EP, In Tongues, Joji's first release under his current stage name (derived from the Japanese pronunciation of 'George'). It's been streamed over 300 million times to date and reached #1 on the iTunes R&B chart, although it received mixed reviews from critics. Around the same time, Joji began working with the Asian music label 88rising, collaborating with labelmates Rich Brian and Higher Brothers for the summer jam "Midsummer Madness" in 2018 and releasing Ballads 1 in late October.
Despite his obvious penchant for conceptualizing and developing distinct voices, Joji asserts that his current figure is not a new alter ego, but rather something more in sync with his IRL persona. "The other stuff was completely in-character versus Joji, which is an extension of me," he explains. "I mean, it's not all me. There are artists and rappers who rap about pills and shit, but they don't take them or anything. Or like Frank Ocean wrote a song about Forrest Gump. He could really like Forrest Gump, or he could just be a really good songwriter. Joji is like me with a bit of spice."
True to that ethos, Ballads 1 represents Joji's most sophisticated work—both from production and a thematic standpoint—a full-fledged manifestation of the dream-like, lo-fi trap sound he's been cultivating for years, set against the stylistic backdrop of the power ballad. Featuring notable collaborators like Shlohmo, Clams Casino, and RL Grime, the album hinges on the central motif of "change," a mirror perhaps into the personal shifts in Joji's own life, although he clarifies that the tracks are told from a variety of perspectives that include his own, people he knows, and even those imagined.
"The images are all internal, but a lot of the songs are not about me," says Joji. "I like to keep it open to interpretation, but I'm not too biographical. A lot of the stuff is me watching situations. I'm in LA half the year now, and I see a lot of dark shit. Not that dark, but it's Hollywood, you know? I don't want to be crazy like them."
Joji is like me with a bit of spice.
That darkness, alluded to most directly in the album's most anticipated single "Slow Dancing in the Dark," is prevalent in both live performances and the video for the song, which casts Joji as a mythical satyr wounded and bleeding from arrows as he wanders the streets at night. "You should be with him, I can't compete" he scream-belts in the chorus, before begging his lost lover to not waste his time: "I don't wanna slow dance in the dark." Unrequited love reappears across several tracks including "Can't Get Over You," a danceable sad-boy banger with a fatalistic hook: "Before I die I pray that I could be the one...if I can't have you, no one can."
For all his exaggerated romantic lyricism, Joji is famously private about his family, dating and personal life, leaving it up to the listener to determine whether the lyrics are personal or performative. "I'ma fuck up my life, we gon' party all night, she don't care if I die" he raps in "Yeah Right," wallowing momentarily in despair and self-hatred. In real life, however, Joji says the last time he really drank was last New Year's Eve; these days, he prefers to sleep and wake up early to take care of his health and focus on his music.
"When I get back into the groove, I'm a morning person—I feel like the morning is when my mind is most active," he says. "I always like to make some beats in the morning, not necessarily for myself, but just to practice. I usually give myself 11-7PM in the studio. Sometimes I'll go in around 9 or 10 depending on what mood I'm in."
That kind of discipline might seem surprising for someone who claims to just "live like a teenage boy," and even more so for the mind behind some of the most fucked up online content ever created. But Joji is refreshingly old-school—despite being made of the Internet™, he remains uninterested in the complications that plague the rest of us in the digital age, from Instagram ("It's been like two years since I've really used social media") or other digital distractions ("I've never played any video games or anything").
Beyond bucking the conventions of the millennial condition, Joji is also aware of the significance to his stereo-defying presence within the Asian community. While he says he signed onto 88 Rising purely for the creative freedom the label afforded him, he also loved the company's mission to shed light on and give voice to Asian creatives—and by extension, consumers.
"It was always a bit murky for me—growing up in Japan, I was just a white boy," he remembers. "People weren't taking it seriously. But then I came here, and they were like, 'Asian!' and I'm like, 'What the fuck am I?' But if Asian people look at me now and see me doing something that makes them feel some kind of way, that makes me super happy."
Sitting on the cusp of music stardom, Joji says he still relies on the close-knit friends who've stuck with him from his time in school, crediting them for keeping his ego in check. "I never say anything in the group chat, but when we hit the Billboard thing, I thought it was like big enough," he grins. "So I was like, 'Hey guys,' and they said, 'Anyways,' and continued the conversation. They'll rag on me and roast me for what I'm wearing in my videos. So, a lot of the stuff that I do is to make them laugh too, sometimes."
It's been ten years since a then 15-year-old George Miller launched his campaign to viral fame,  and he may be a big-boy rising star now, but it's nice to know that Joji's capacity to make us simultaneously laugh and cringe exists somewhere under the heartache and insecurity of his emotional trap ballads.
"People know it's not just music that I'm doing," Joji says. "They're just waiting for me to do something next. It could be anything. I'm just here to have some fun while I'm at it."


'Ballads 1' is out now.