Thankful to be Thankful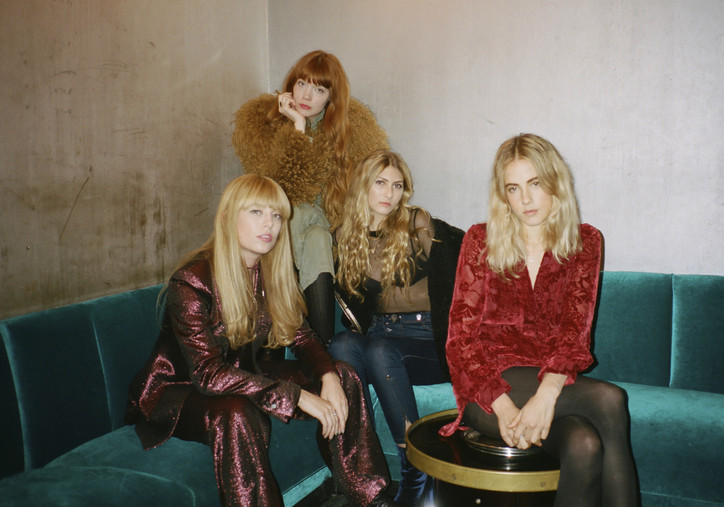 The all-female DJ collective is all about representation and diversification, and their playlist holds up to the same philosophy. office asked members Brianna, Blu, Alix, and Bec to break down their song choices and to share their most beloved Thanksgiving memories.
Press play below, and read on to meet some of the girls of Les Filles. 
What are you most thankful for this year?
Brianna—I make sure to run down a list of gratitude every night, so the list is too long. I guess I'm most grateful for having a voice, and being free to speak.
Blu—I'm thankful for my music and the ability to perform as much as I do. Every time I get to play music is a blessing!
Favorite Thanksgiving activity?
Brianna—Hugging.
Blu—Beating my brothers in backgammon.
Tell me about your choices for this playlist.
Brianna—They don't really have anything to do with Thanksgiving actually. They just all have this blissed and relaxed feel that reminds me of being with people you love.
Blu—"Thank You (Falettinme Be Mice Elf Agin)" is a classic funk jam that features one of my favorite bass lines ever. Larry Graham's genius call-and-response riff popularized his slap technique, inspiring a generation of funk. The lyrics are perfect for Thanksgiving, and I always like to say I'm thankful for this song for introducing the style of bass playing that I use!
What are you most thankful for this year?
Alix—That America hasn't been blown up yet.
Bec—I'm thankful for the girls for joining me to create Les Filles. It's becoming just like a family of sisters, which is sacred in New York for someone like me who lives so far from home. 
Favorite Thanksgiving activity?
Alix—Eating. Drinking. Sleeping.
Bec—Making mulled wine and getting my friends really drunk from it.
Tell me about your choices for this playlist.
Alix—"Pass The Peas" by The J.B.'s is a funky, pre-dinner groove that will get you cooking for sure.
Bec—The songs I chose are all about some different facets of love, which I think this holiday is all about.