Thom Browne Golf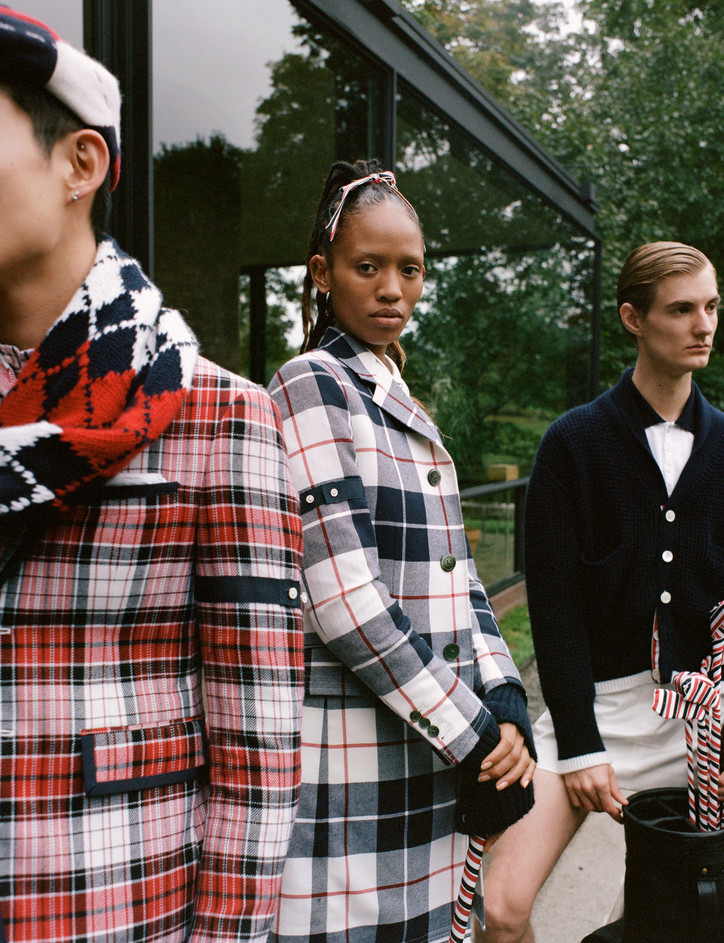 To launch the collection, the brand tapped photographer Micaiah Carter to shoot a group of models, including office favorite Adesuwa and Walker Bunting, as well as artist Faye Wei Wei, photographer David McCabe, dancer James Whiteside, singer Ravyn and skateboarder Beatrice Domond, among others. Carter took the crew to Connecticut's famous Phillip Johnson Glass House, the 49-acre property and modern home created by architect Phillip Johnson between 1949 and 1995.
In the photos, the models pose in the Thom Browne Golf collection—the designer's wearable dog heads from Fall '18 also made an appearance—looking like they ran away from boarding school to throw a rager at the headmaster's mansion. We just wish we could've been there IRL.
Peep the photos, below.
Photos courtesy of the brand.