Transfiguration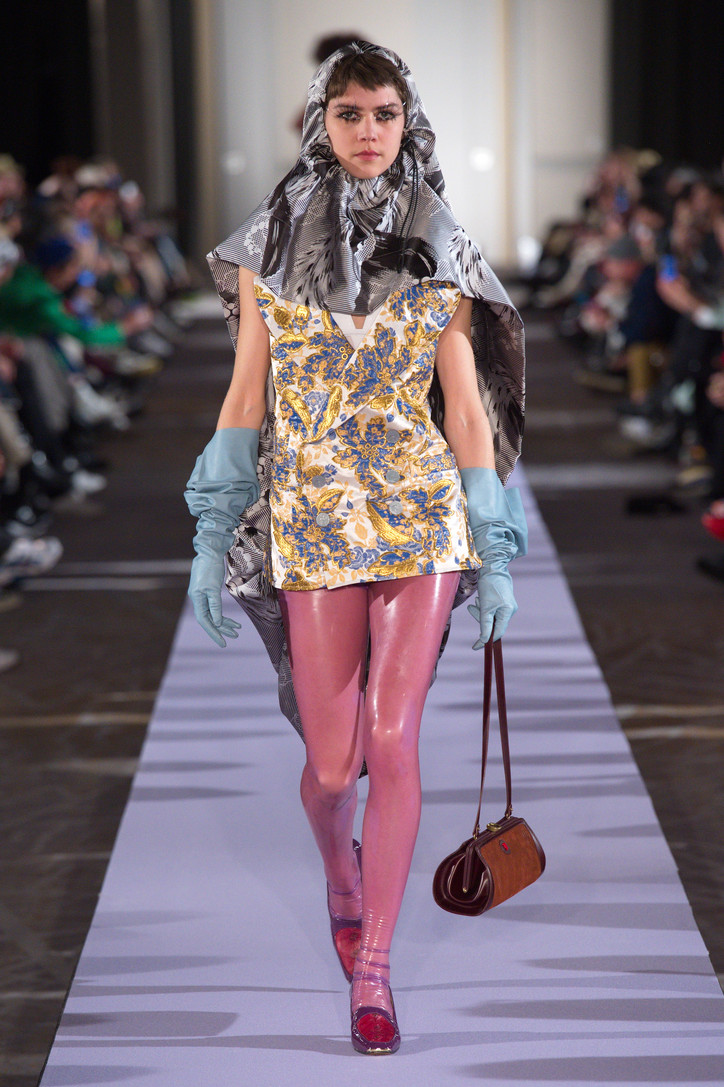 While warm, earthy hues and hand-painted fabrics sourced from Burkina Faso added that extra dose of tribal refinement and originality, it wouldn't be a Westwood show without some sky-high platforms, bustier dresses and the ruched stockings. "What's most liberating to me is using fabrics I was collecting," wrote Kronthaler, "sitting on my treasure for more than 30 years because I loved them and always thought one day I'll use them. I'm cooking my leftovers, it's just a great feeling."
And while the collection, for Westwood standards, at least, was small—51 looks—the designer was purposeful in his decision. "We have done a small collection which I find more than eloquent because there is going to be another one in six months and one should look forward to that." We do.
View some of this season's highlights, below.
Photos courtesy of the brand.