Sign up for our newsletter
Tree of Life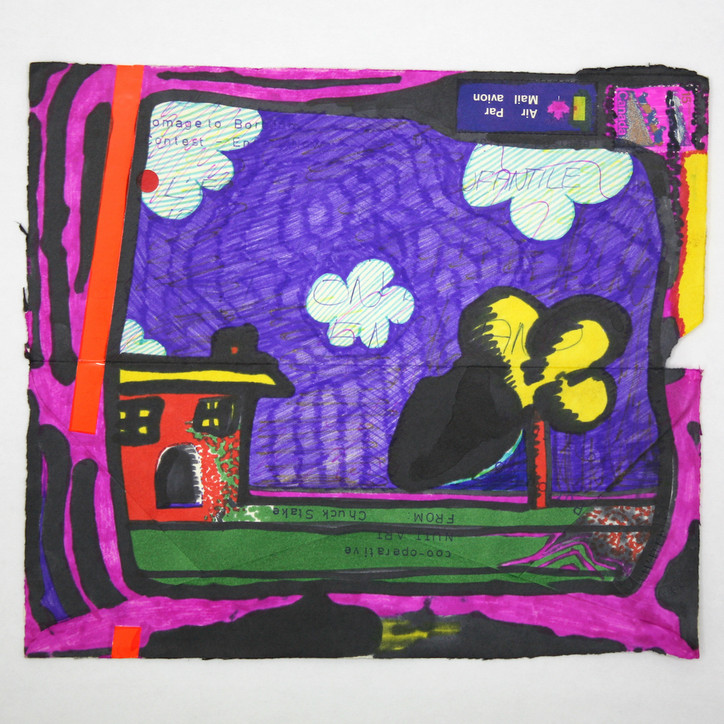 Be sure to become further acquainted with Genesis' story, and check out the show before it closes, February 4th. 
I, I, I, I, I, I, I, Kathy Acker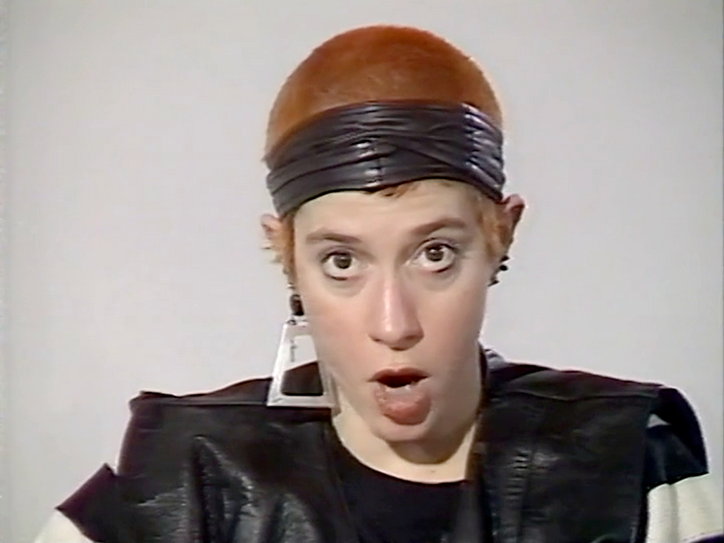 Acker was no stranger to the ICA, having developed a longstanding relationship with the institution throughout the course of her career. She appeared there regularly, in talks, interviews, and performances—so it only feels natural that her legacy returns there once more. Opening its doors to a multi-vocal milieu of varying artists and mediums, London's Institute of Contemporary Arts will host what is set to be the largest exhibition centered around Acker's work to date. The show comes at a time when her relationship to the art world has become increasingly documented and appreciated, as her influence as a cultural force trickles down into all corners of culture, continuing to amplify as the years go on.
Before the exploration of taboos and counterculture became millennial marketing material, they were topics which sat at the vanguard of postmodernism, and the heart of Acker's legacy. Hers drew much of its inspiration from that of the great—now, considerably sexist—William Burroughs; and of course others like Jack Kerouac and Marguerite Duras. A student of poetry, Acker studied the prose of American greats to propel herself into the American literary canon as a great in her own right. She was borne out of the point at which plagiarism, autobiography, and "porn" intersect, but today, would perhaps be better recognized for some of the greater feminist and transgressive fiction of the 20th century.
With that in mind, you would think that a show of this scale would be difficult to fuck up. But, in fact, there was a part of me which expected the walls of the ICA to be cluttered with nostalgic of-the-moment nods to yesteryear as a means of getting bodies through the door. Naturally, as you would be when you see a name of Acker's ilk appear everywhere over the course of twelve months, you become skeptical. In ways which echo the way Sally Rooney's overloaded, oversaturated press appearances have sprawled the internet far and wide; too much, can in fact be, just too much.
Above: Kathy Acker and The Mekons Live at Freedom, London, 29 March 1996; and Atalia ten Brink, 'Empire of the Senseless', film still, 1988.
However, with I, I, I, I, I, I, I, Kathy Acker, the ICA has nailed the brief—and with panache at that. Boasting a program so loaded you mightn't know where to start, I, I, I, I, I, I, I, Kathy Acker, is the gift that just keeps on giving. Upon entering the show, we're offered semi-chronological guidance through the sex-positive blurred identities and dismantled social constructs that made up a large portion of her career. Everything from The Childlike Life of the Black Tarantula (1973) and her encounters with Semiotext(e)—the journal-cum-publisher which later went on to publish Chris Kraus' literary biography of Acker in 2017—all the way through to her breakout title, Blood and Guts in High School (1984), and the birth of her legacy which followed, up until her premature death in 1997.
It really is a lot. But the show's strengths lie in its ability to cohesively align Acker's legacy with the lives and topics explored by contemporary artists today, and the ways in which her work continues to permeate across the world. Appearances are made by everyone from David Wojnarowicz—whose work was revamped by Every Ocean Hughes—to writer and dominatrix Reba Maybury, and Jamie Crewe, whose animated exploration of Eurydice nods to the interests in the myth held by Acker herself.
And if all of this isn't enough, the ICA has a series of events to accompany the show (which alone, really is worth the visit), due to unfold throughout the rest of the month. Last Saturday, writer and activist Sarah Schulman discussed the ways in which she shares overlap with Acker, in conversation with artist and writer Matias Viegener. And there are others, which include a Kathy Acker Reading Group (fun!), hosted by the show's very own Reba Maybury. Which I'm sure will give you your lifetime fix of all things Acker—and more.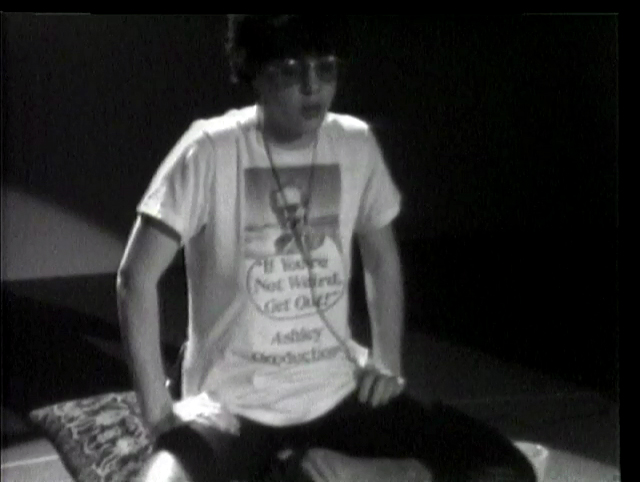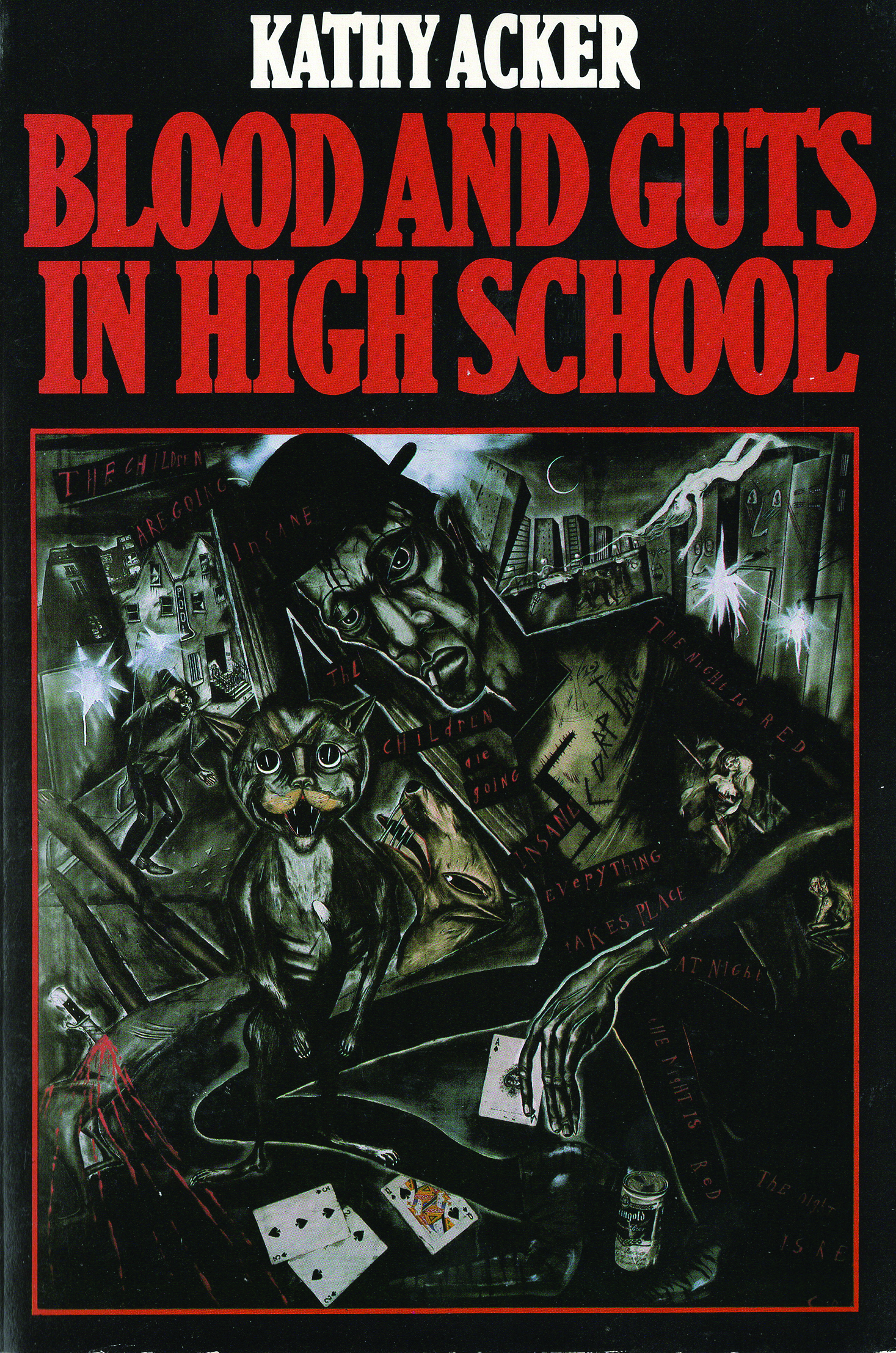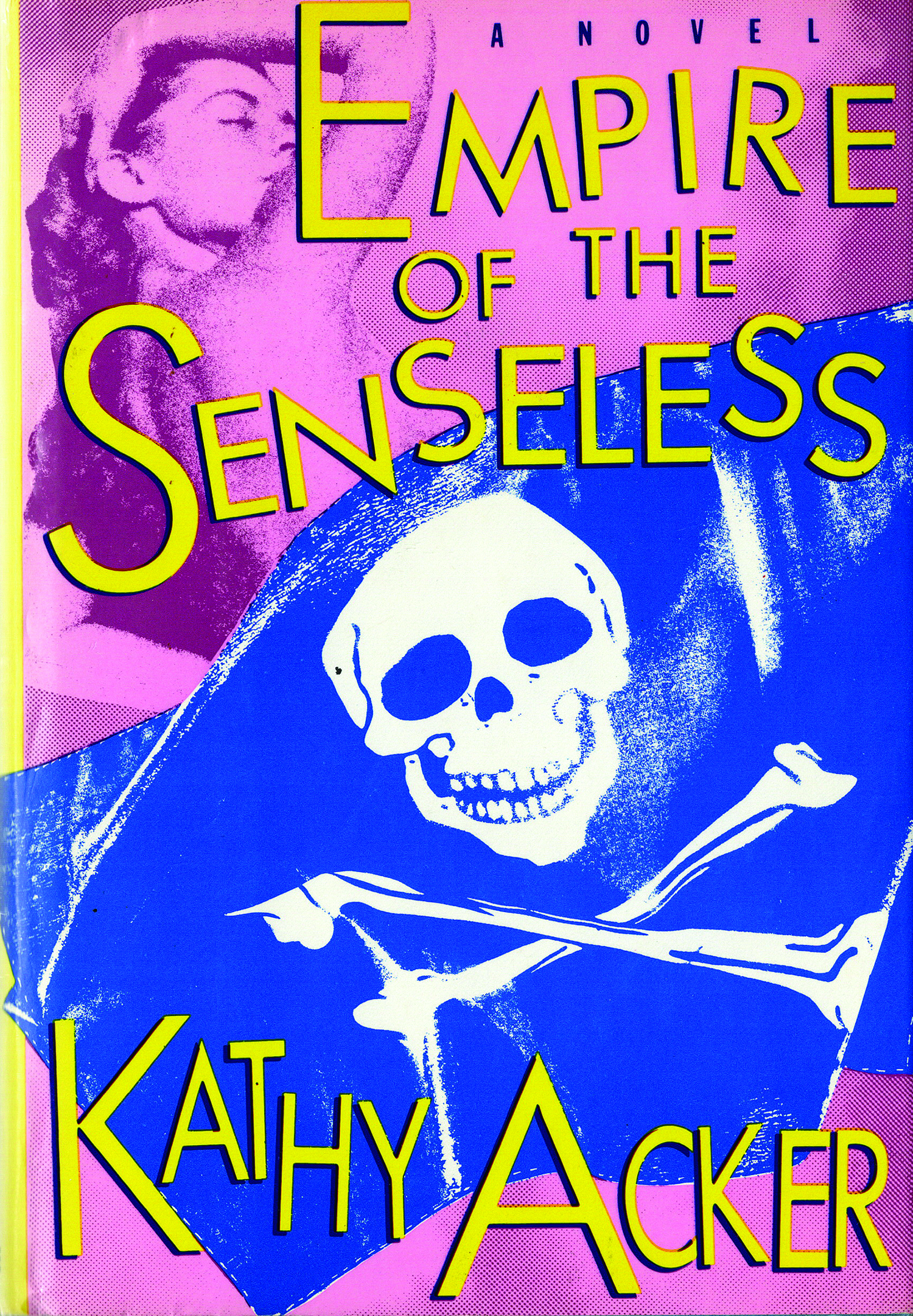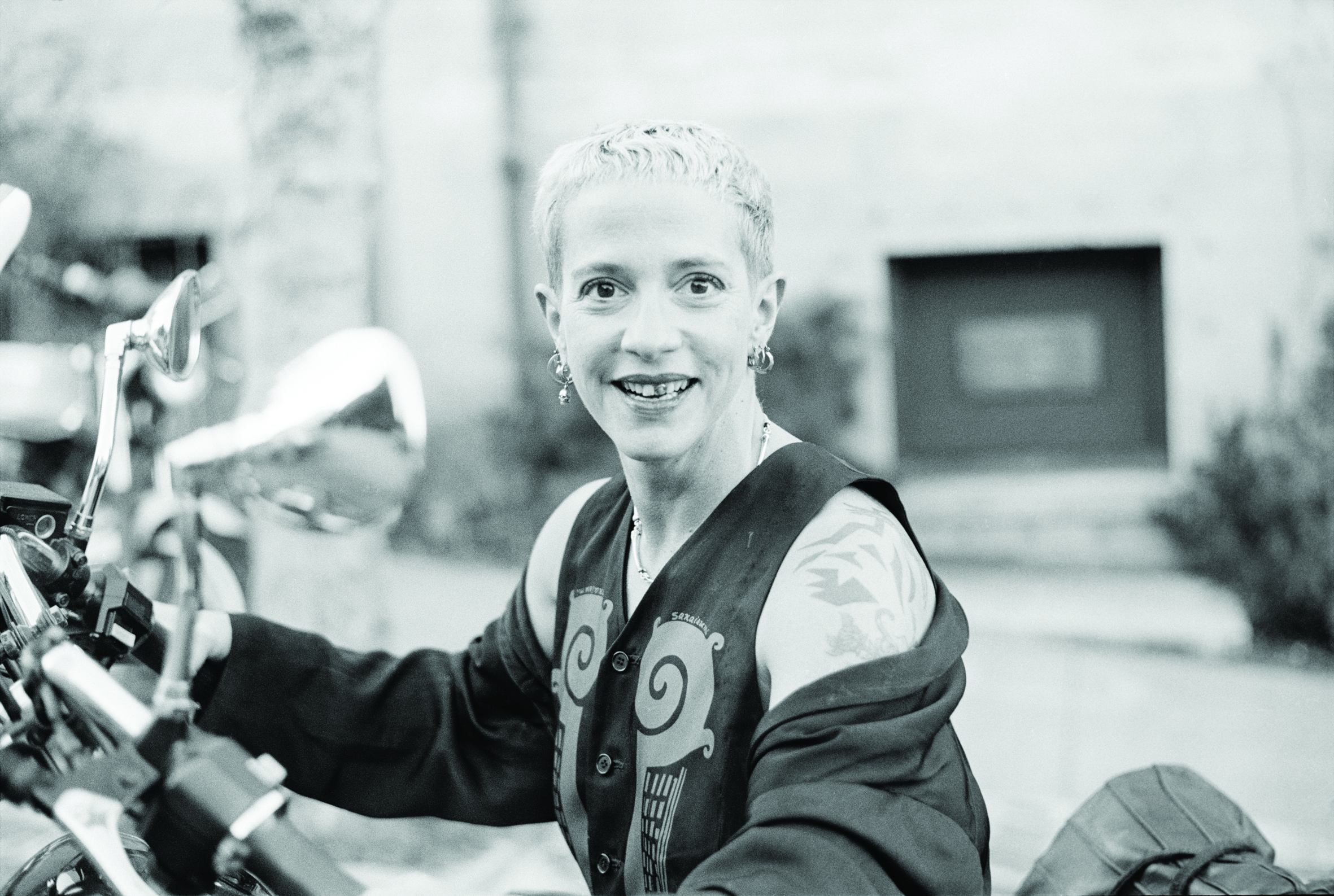 The Anti-Spectacle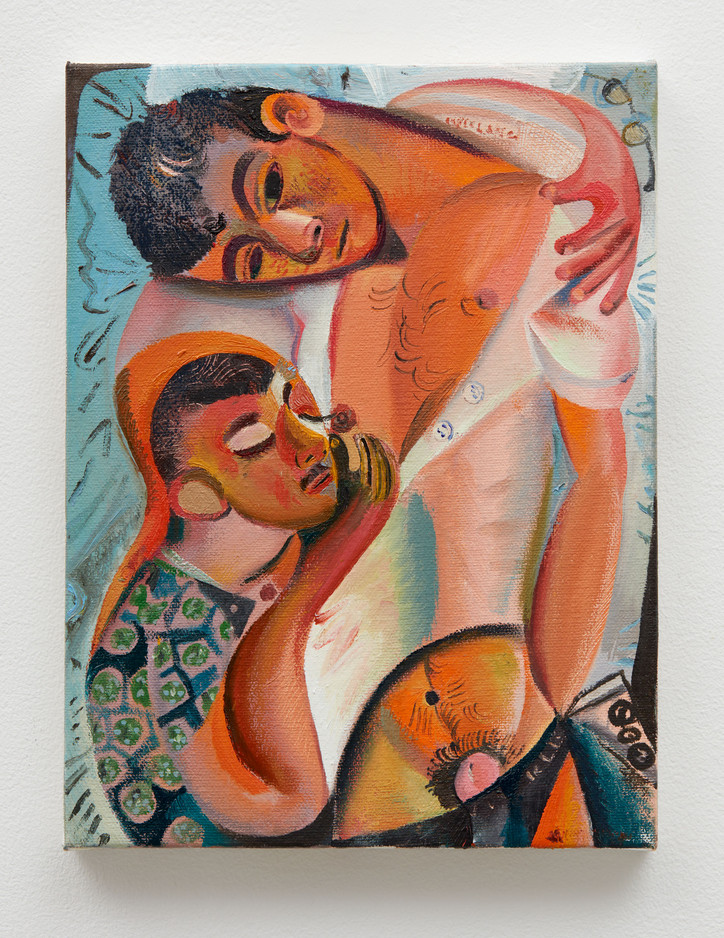 Do you just want to tell me about the show in general?
Sure. So I guess this is my second, third technically, solo show in the city. I've been making work about the figure and my personal life and experience basically since I started showing, and this was a departure from earlier shows in a couple ways—it was the first time I was able to show work in that big of a space, so the scale definitely changed, they became much larger, even though I identify as someone who makes small paintings because that's sort of how I introduced myself to the city and that's where I feel the most comfortable. But because of the increase in scale, I was able to increase the scope of the work, so instead of being mostly nudes and interiors, I felt like I had an opportunity to talk about the city at large and paint myself on the bridge or the skyline, and the Chrysler building, which I think is such a magical thing to look at. I just wanted to show an identity of New York, I think that I can be a pretty romantic person, and the work is about love and tenderness in ways and I wanted to extend that to the city also, or places specifically there. I also think that the work, I was just trying to open it up a little bit—there are some stranger images than what I'd shown before, like the painting of the seashell over the man's groin, and of the angel writing a letter, just kind of wanting the setting of my work to expand a little bit.
I read in the New York Review of Books that you'd gone through a breakup—is that pertinent to the show?
I think so. But yeah, my work before in 2017 was all about that relationship, and mostly depicted me and him in our apartment and was definitely focused on these feelings of familiarity or comfort or love; and I think that my life just changed a little bit, and I was experiencing a wider range of emotional states in a way, and I was interested in trying to talk about them a bit more. I like that the review said the show had a feeling of 'charged solitude,' I think that definitely was what I was feeling the past couple months. But it was exciting, too, as a 25-year-old in New York, it was kind of a time to experience what most people were, which was figuring themselves out for themselves and not necessarily being in a long-term, committed relationship, which most of my friends weren't.
It's funny too with gay guys, I feel like we're either one or the other, I have a friend who's such a relationship-type and I'm just not, I just feel like in the gay world there are two different types, there's the relationship type and then there's the doesn't give a shit, hookup type. Would you agree with that?
I think that's true. When I first moved here, you notice that sort of thing, or that there's ways of having a relationship that I started to learn about when I moved here in 2016 and wasn't necessarily what my parents did or what I was exposed to growing up in Southern Maryland.
Above: 'Star Nude' and 'Angel Writing A Letter'
So you're new to the city as well?
In some ways, yeah, I feel like so much of my adult life has developed here that I feel like I've been here forever but it's only been since 2016, before that I went to school in Baltimore, and then I lived in Berlin for a year on a Fulbright grant. But yeah, that feels like a really long time still. I think because when you go through certain things, too, you close a chapter in your life, it sort of makes it feel really far away, or that it belongs to one period that is now over. So I guess this is my third chapter show.
Why do you think people respond to it so much? What is it about it that touches people, in your opinion?
Someone said something really sweet to me—I had this open studios at this residency I'm at, and this older woman was saying that I don't have any way of knowing how long people have been waiting to see this work, which I thought was a really generous thing to say, and hopefully it's true that, I guess in some way I hope that it's one of the first times these kind of images are being represented in full color. There's a lot of work from history about gay love between men that have been made but were not made for the public eye, and was made in such a different climate than we exist in. I guess there's a novelty to it. I don't know, exactly. Most painters that I love just paint what they love, and people respond to that, I think.
I guess that's kind of the long and the short of it, yeah. It's so honest. 
I hope so, yeah. I think that's a good place to make work from—just what do you like or what are you occupied by. 9 So you're occupied by sexuality and intimacy in this moment. Yeah, and I think most people are. Sometimes people ask me, 'Why the subject matter?' and to me, it's just like, 'What the hell are you thinking about?' It's drives so much of what everybody does, you know?
Yeah, it does. And people don't want to admit it.
I think it's a beautiful thing. There's a lot to develop right there.
And I find it to be a shift in our culture at large, even as something that office magazine represents, too, is sort of this honest look at sexuality as a part of life and embracing it as something beautiful and not sinful or gross.
For me, I'd like to make the point too, that it's not even this other, it's so day-to-day actually, in some ways.
Sometimes people ask me, 'Why the subject matter?' and to me, it's just like, 'What the hell are you thinking about?'
Above: 'Early Spring' and 'Jamie'
Right, it's an every day thing.
And that's the anti-spectacle of it that's beautiful too, is that it's not always this sort of production. I feel like the ways it exists in society can be so unrealistic.
Or just in culture, in movies or art, the way sex is treated.
Definitely. So I guess, too, the reason people respond to my work, is there does feel like there's a bit of a void or space where sex, gay sex particularly, isn't always afforded a space to be talked about that way.
Right, like as something beautiful and elegant.
Yeah, or treated with as much dignity, but also with just the frankness that it deserves.
I love the idea of it being a daily thing, too—especially in New York, we're around so many people, it's just this charged energy.
Right, you get on the subway and it's like, whoa.
Especially in the summer.
You see people for the first time, like actually.
People come out of their shell, it's like well, hello. So where in the city to do you live?
I live in Williamsburg. My studio is in DUMBO. I think that affected the work, too. I'm on this residency where I'm right on the water, and my view is of the Manhattan Bridge, the Brooklyn Bridge, over the river, it's really stunning, it's amazing to be able to look at it every day and really feel yourself here in the city, not in some basement somewhere. I think painters are always look backwards, too, at least the paintings I love reference art history, and the idea of New York painting is so romantic and powerful. That was a big part of wanting to be this New York thing, too.
Like New York is a character or an intimate partner as well. Especially since you're so fresh here.
I think anyone new here wants to love it. It's hard to be here, too, so I think you have to make a conscious effort sometimes, like, 'No this is good, this is special.'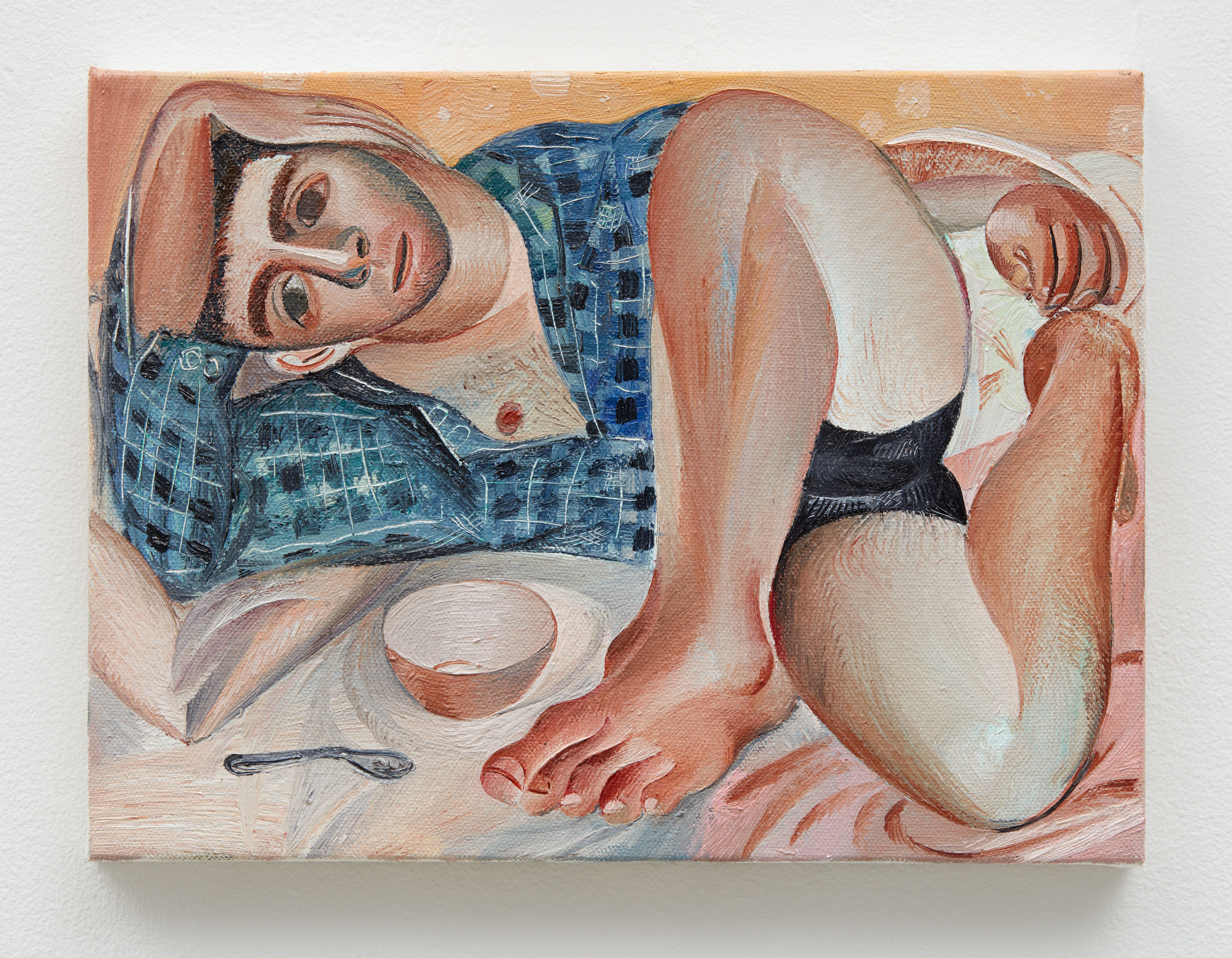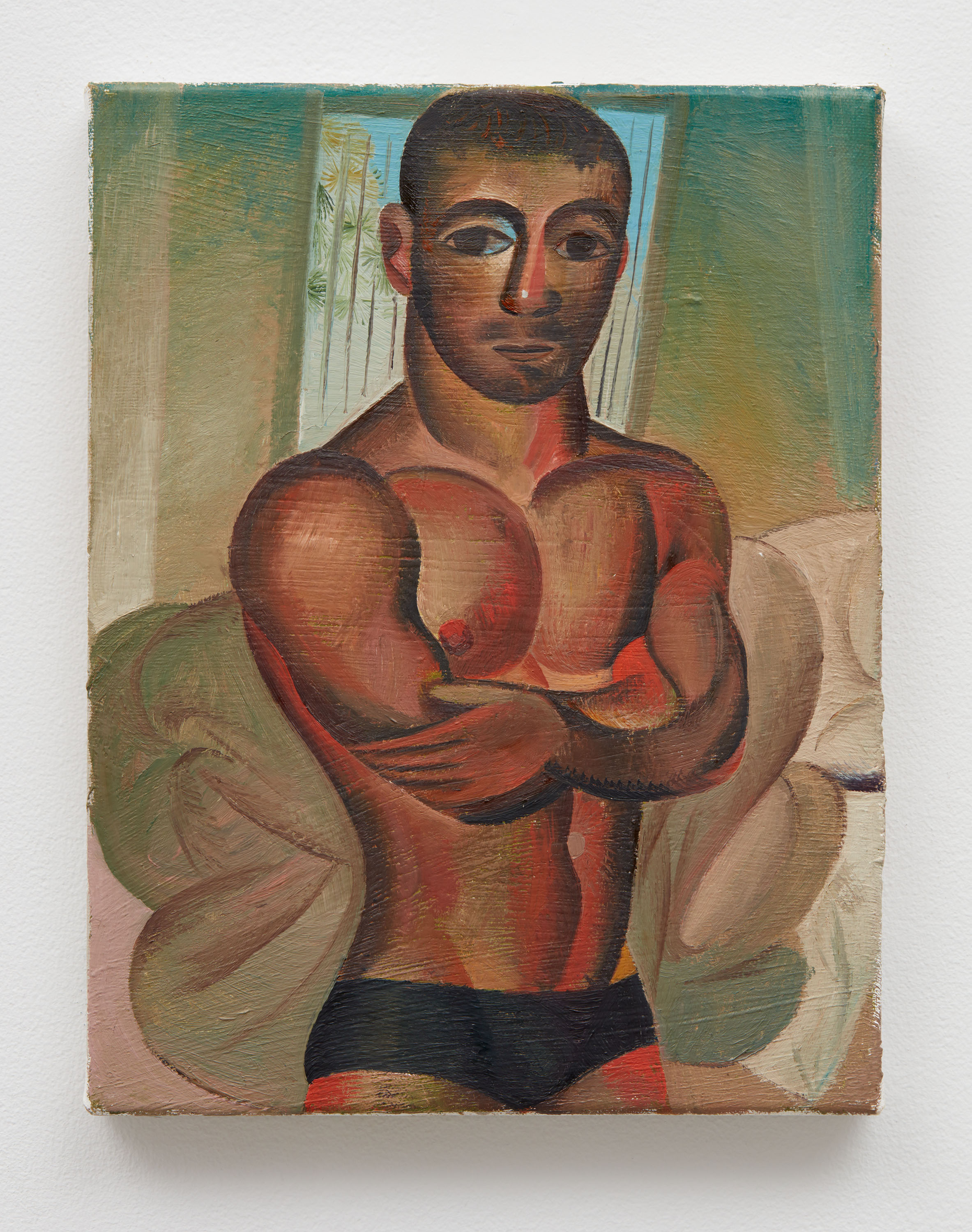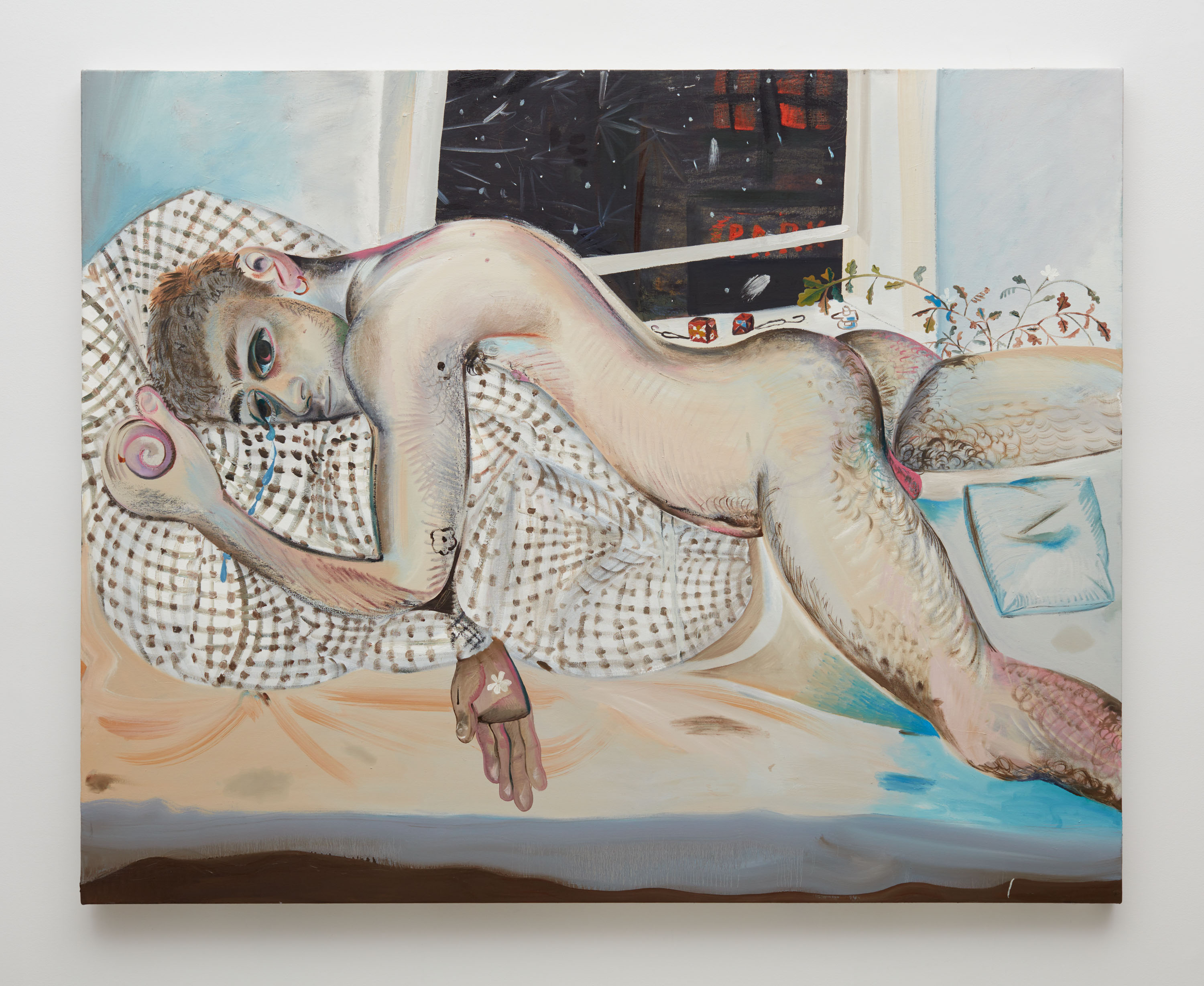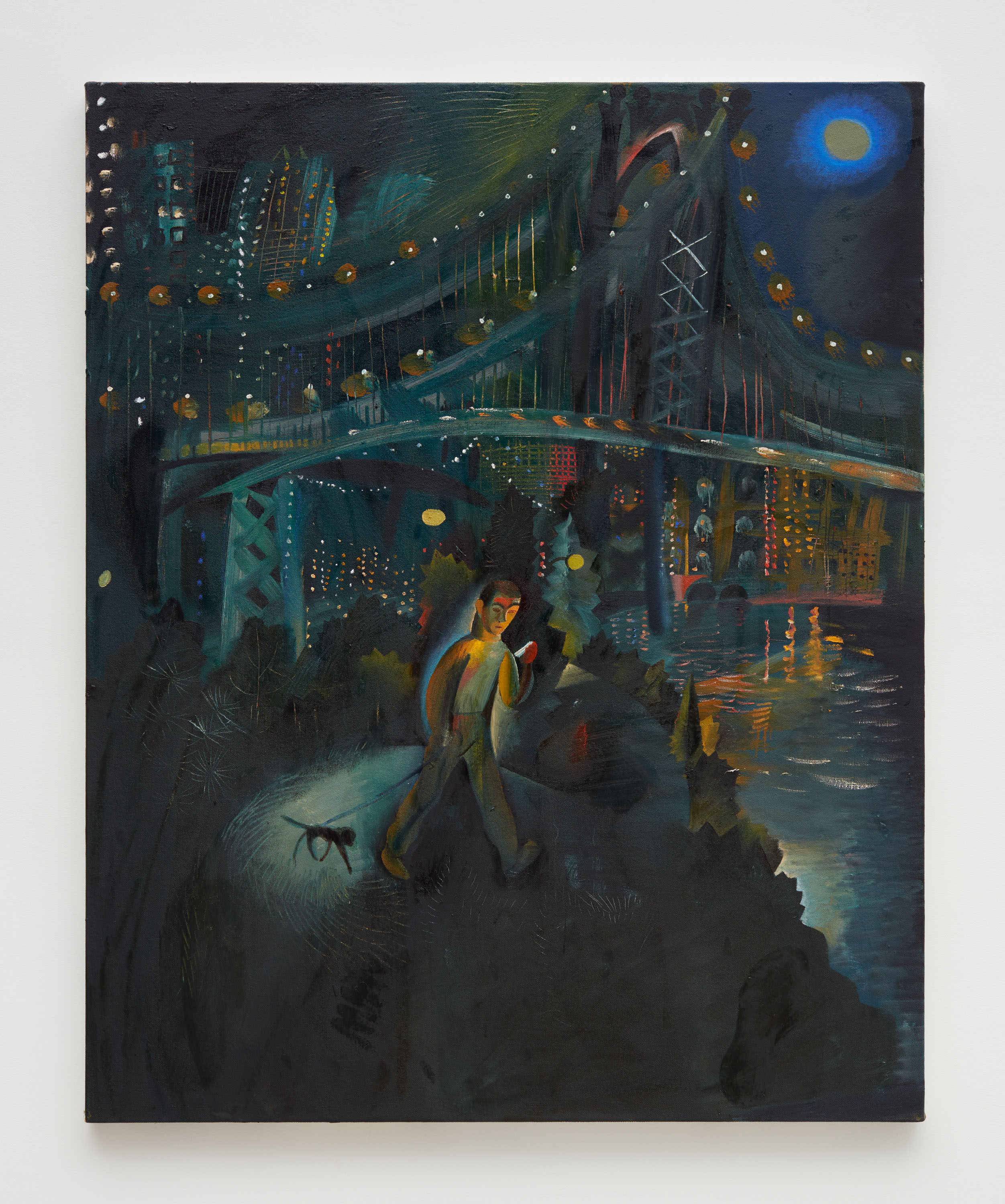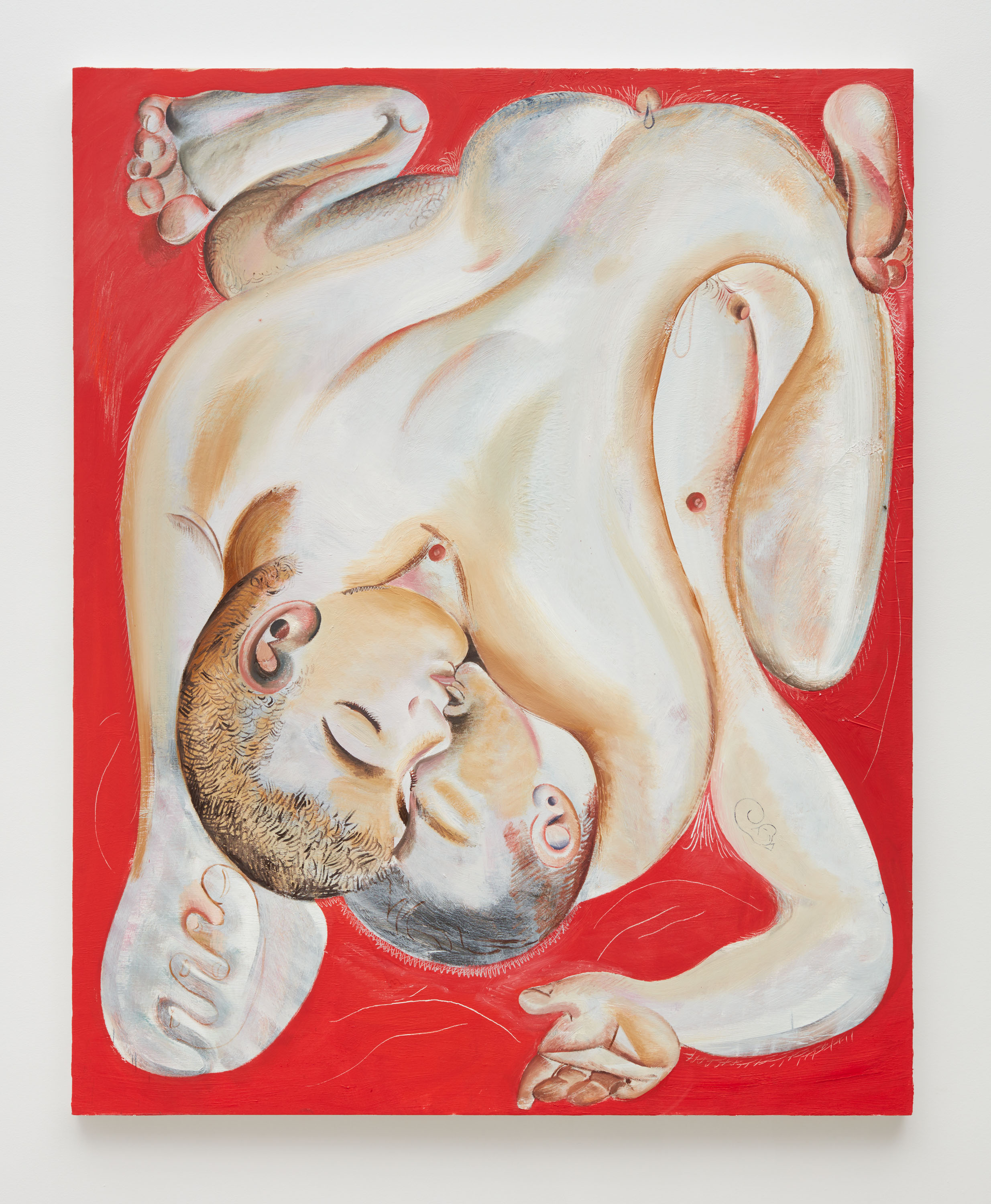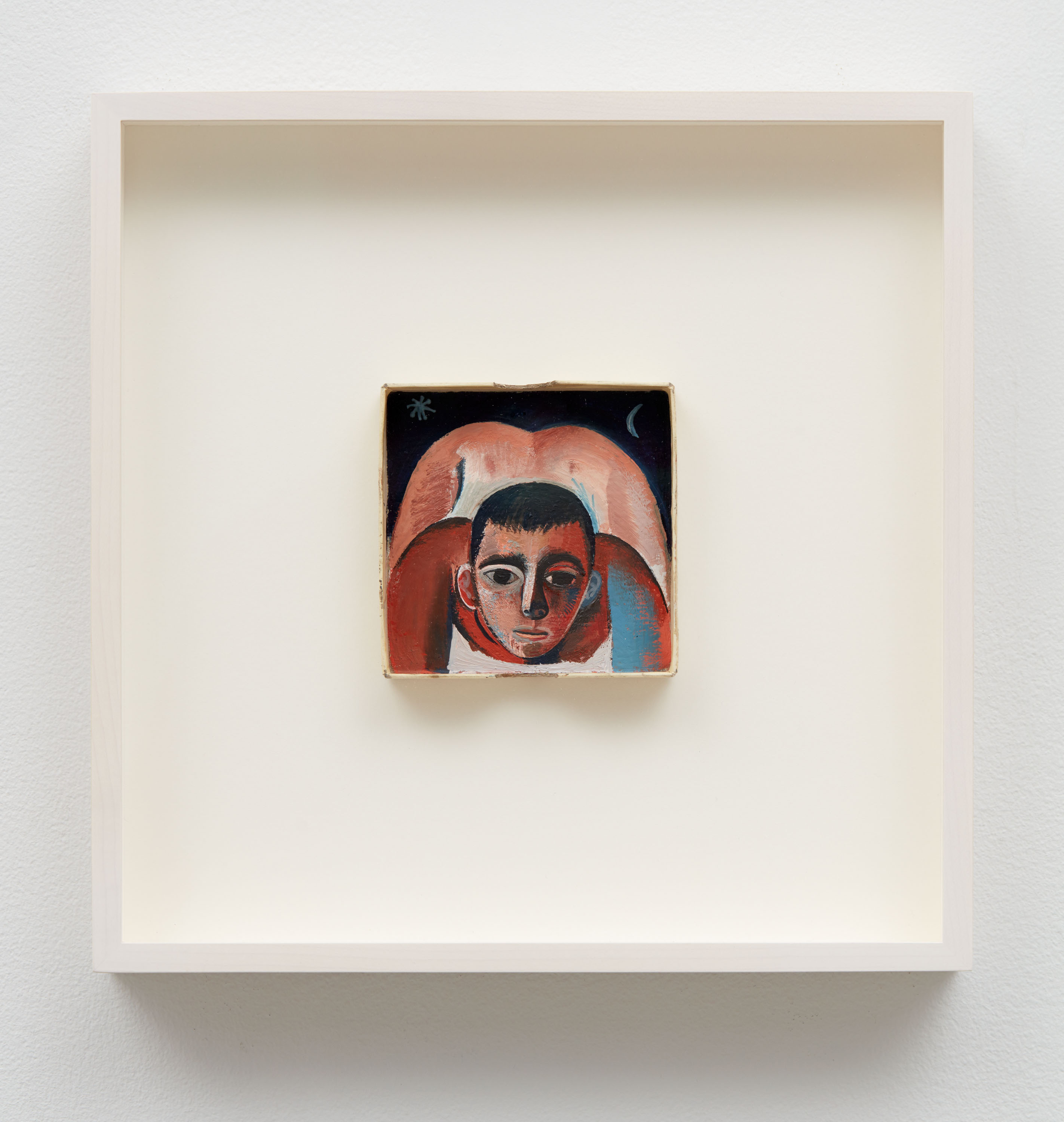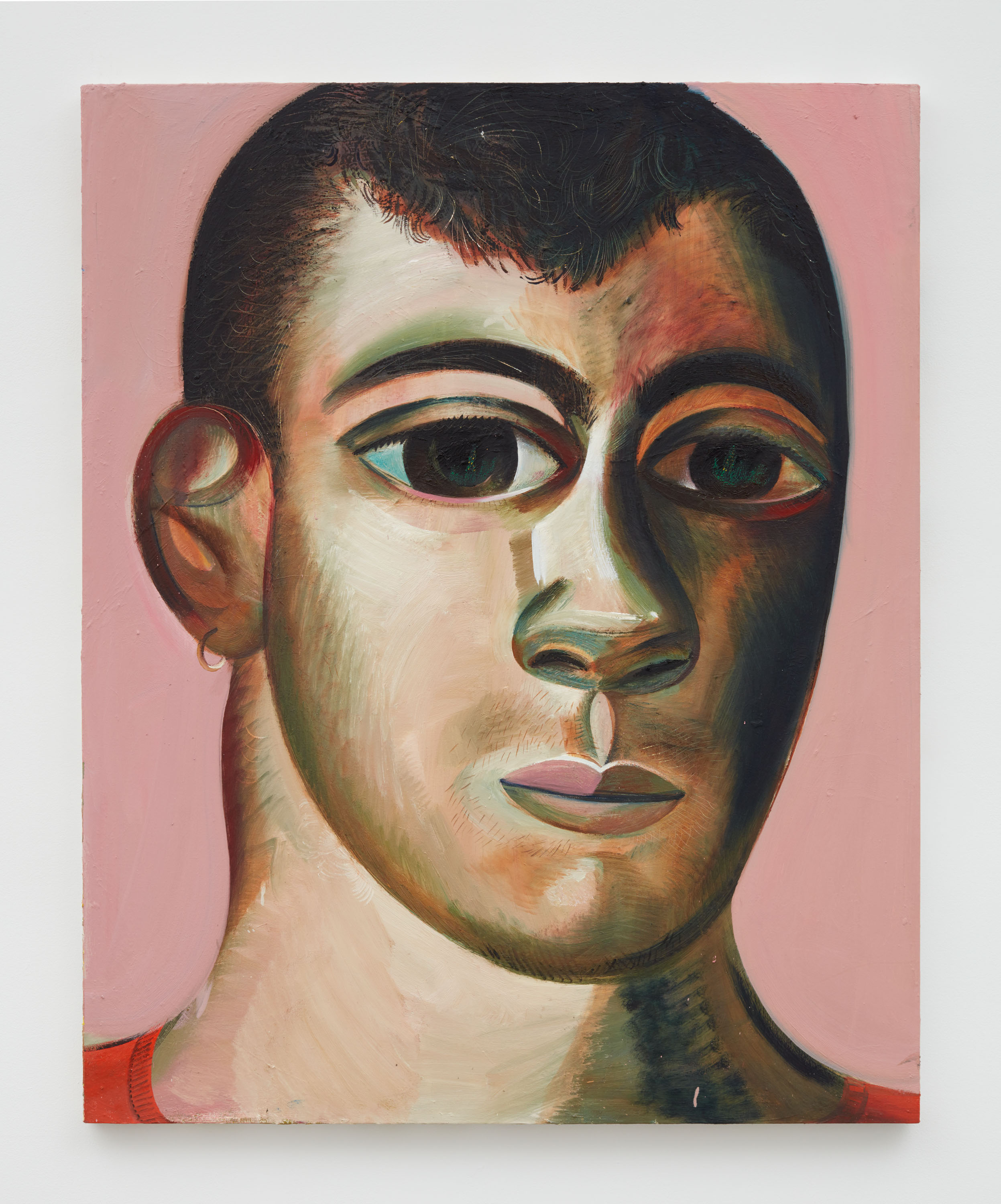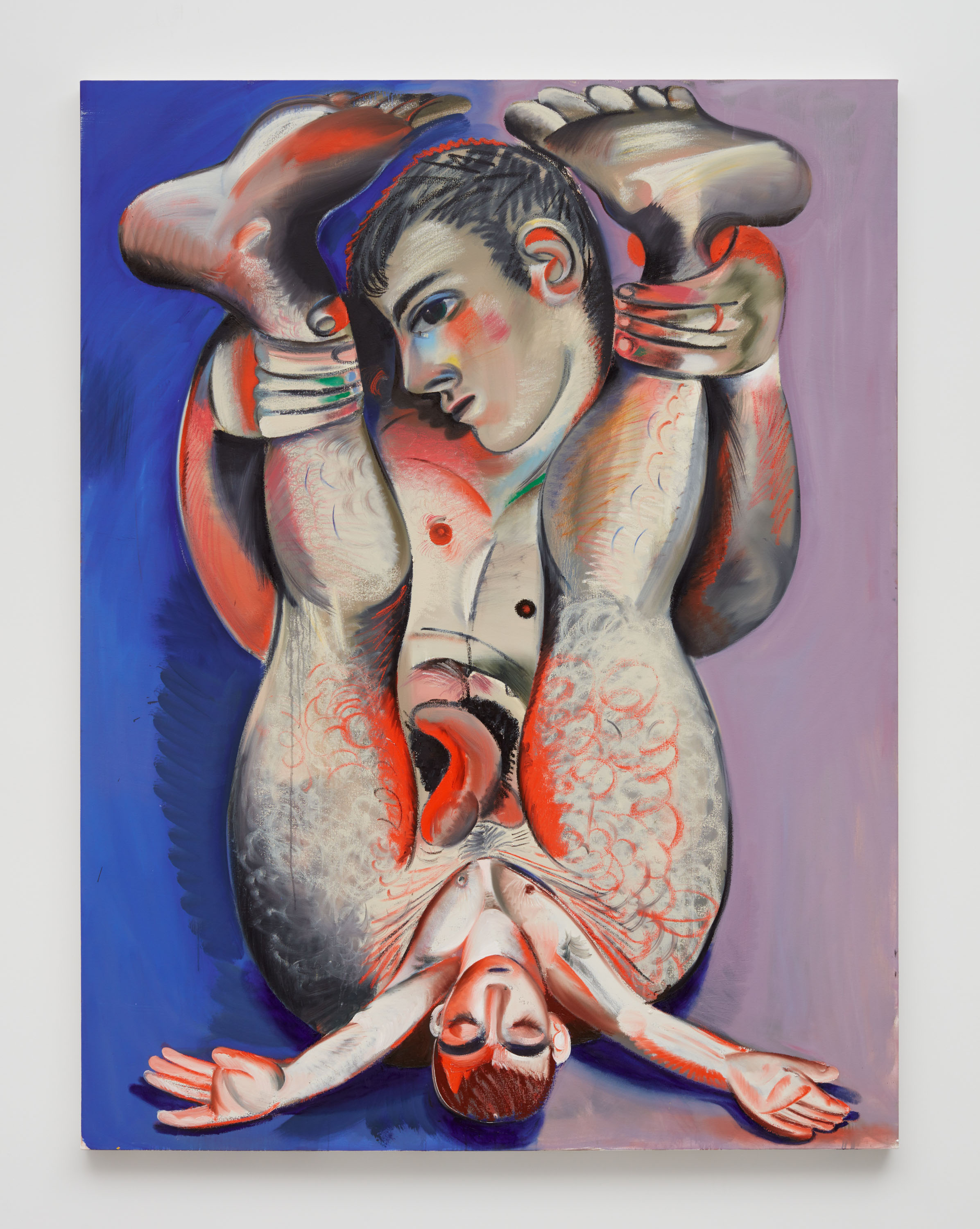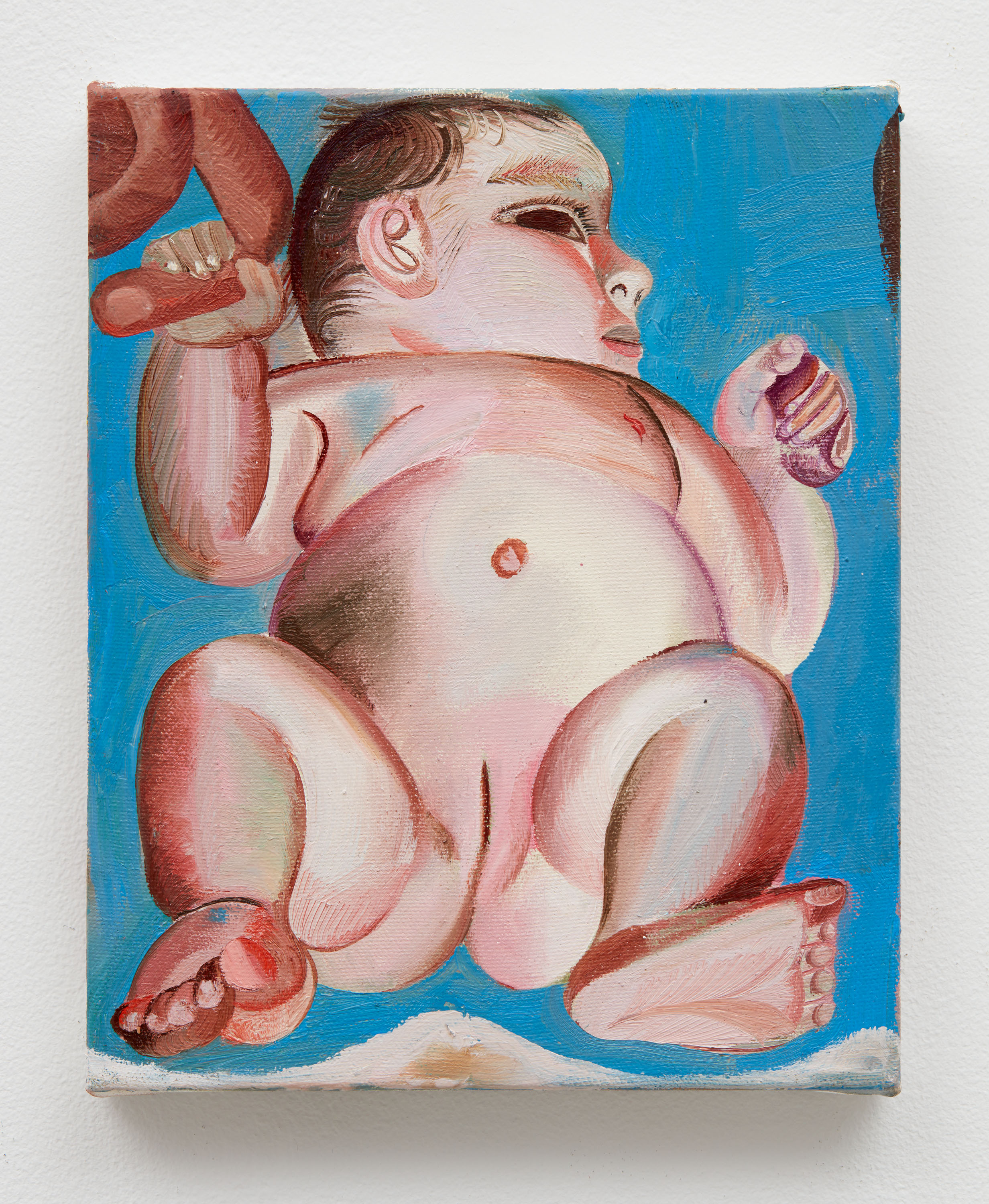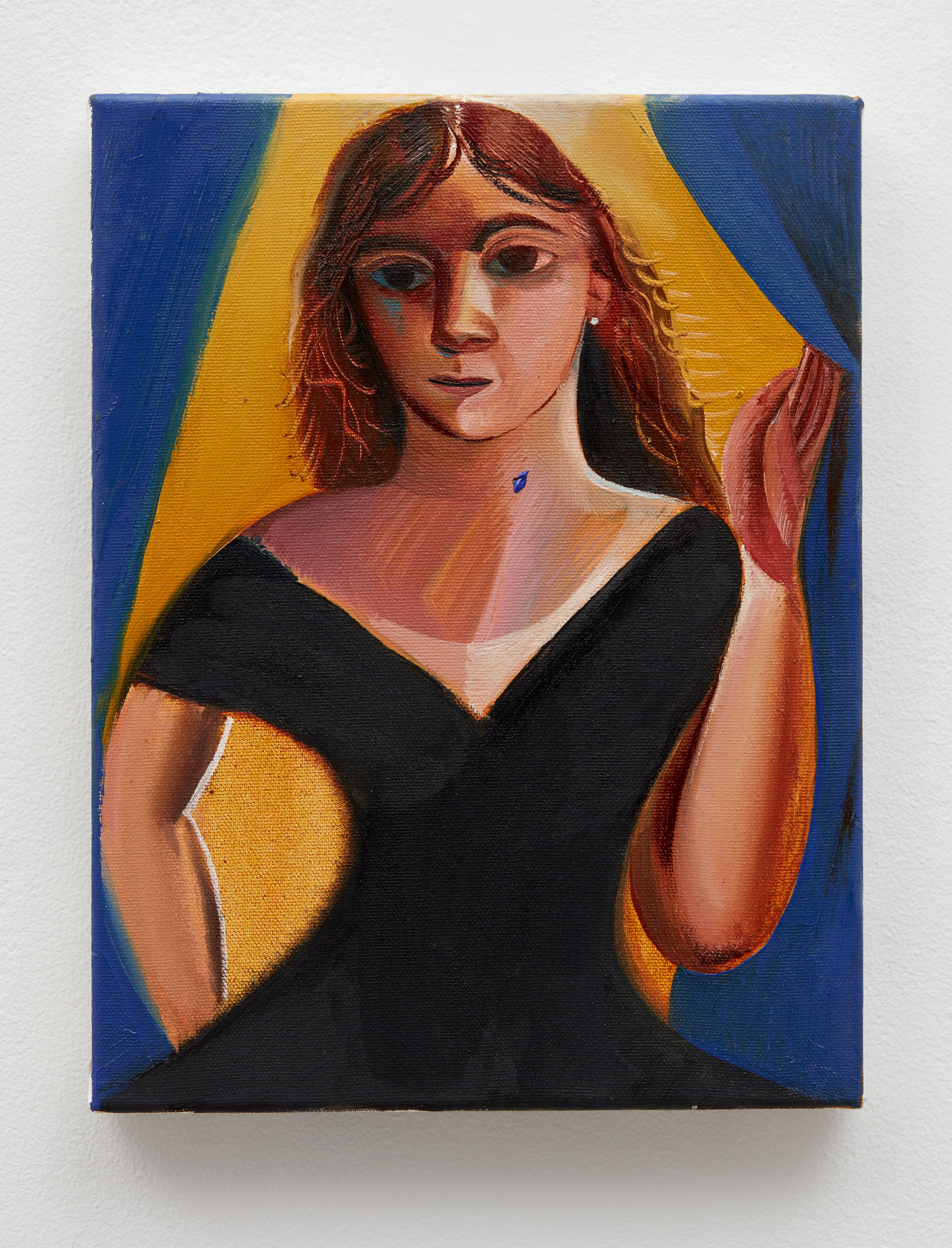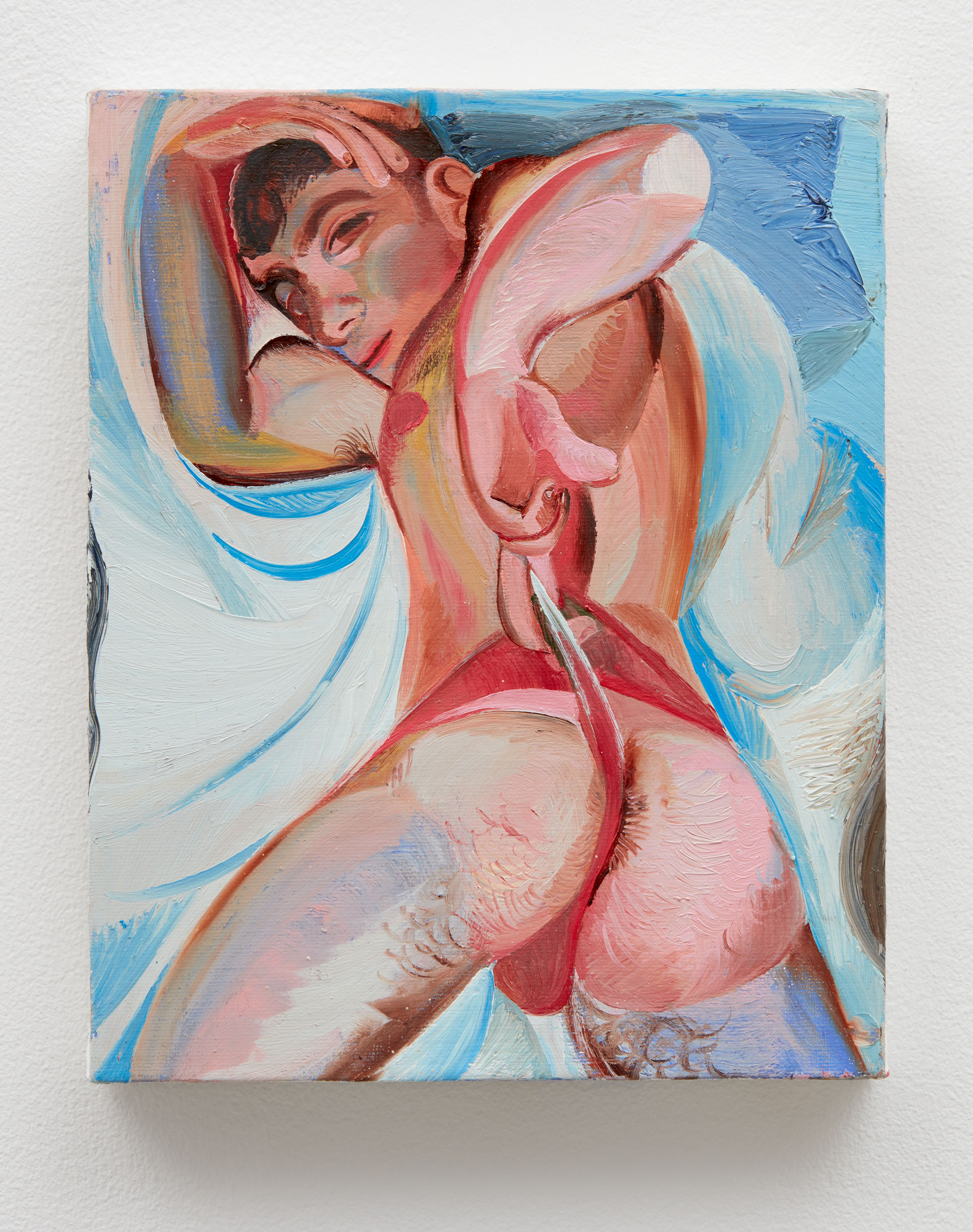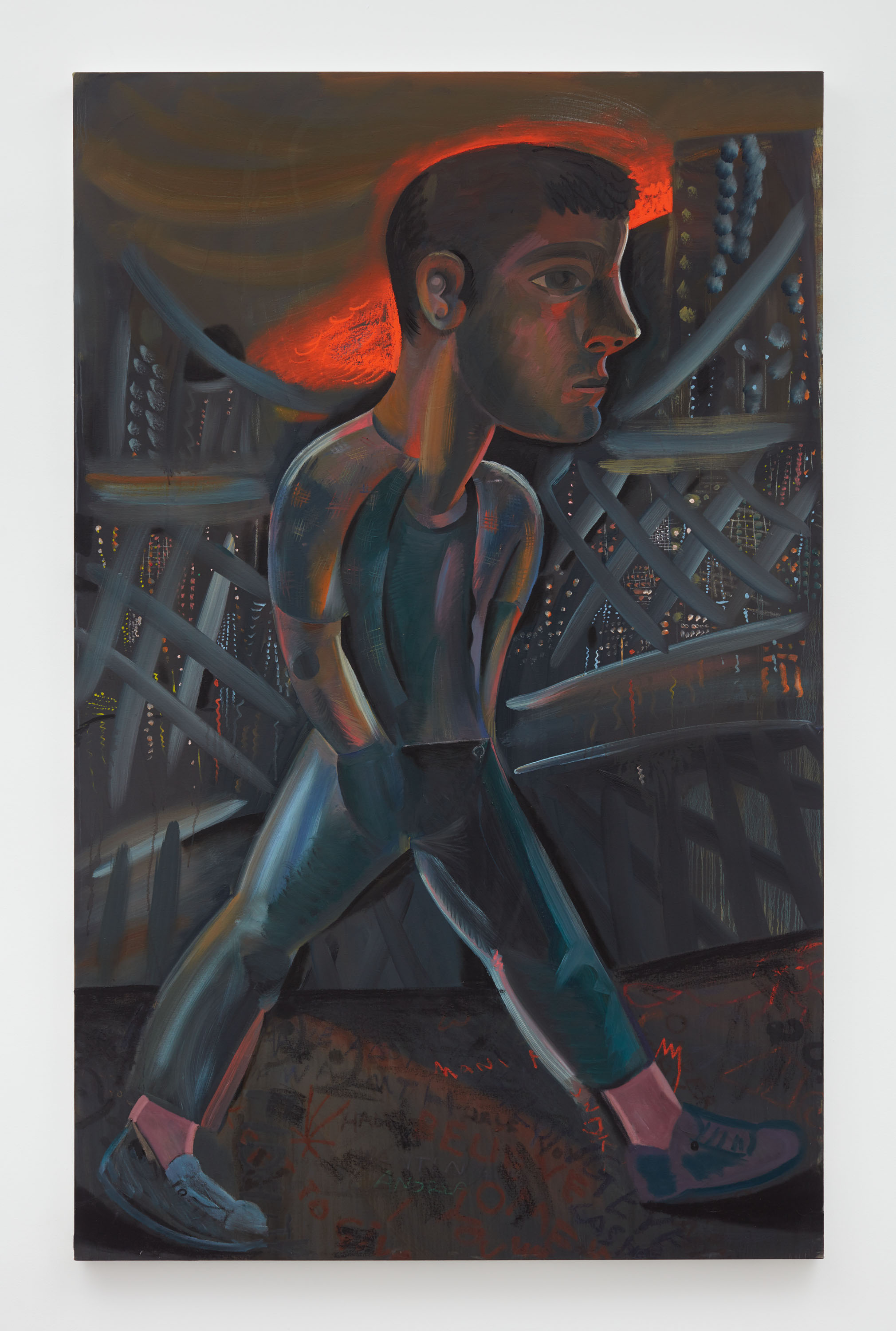 Hurry! 'Come Softly To Me' closes on May 24th, 2019 - see it at Sikkema Jenkins ASAP. Lead image: 'Me and Ray'.
An Empty Vessel Makes the Loudest Sound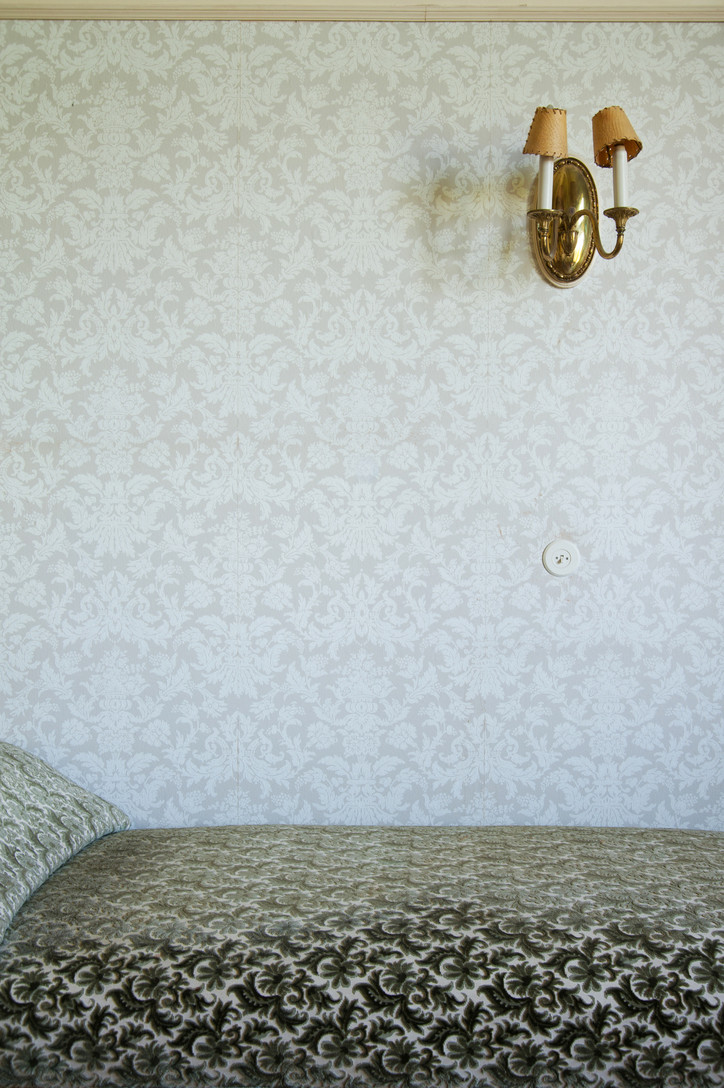 The Südbahnhotel closed in 1976 but remains as a landmark in the mountains of Semmering. Oswald's photos, taken from about 2009-2014, capture the former and present glory of the hotel, its architectural splendor accented by the haunting reality of its present emptiness. In the image "The Südbahnhotel #24," light shines through arched windows to illuminate the hotel's dining room—the intended use of the room, for convivial gatherings, is subverted visually by the echoing absence of human figures, but this is entirely the point. In the images of sun-streaked and tattered, now-antique furniture, such as "The Südbahnhotel #12" of an armchair in room 55, the viewer can still sense a guest perched on top of it. 
Lecomte's photos call the photographic representation and memory of the Shoah (Holocaust) into question. In these images, Lecomte depicts colorful birds, like the red-crowned barbet which has a green body with red, blue, and yellow feathers on its head, in black and white analog photos. This contrast, of what we know to be ravishingly-hued birds of paradise stripped of their colors via their depiction in black and white, as well as Lecomte's use of the the medium of photography, proves to viewers that an image cannot show us all that we know, or do not know, is there. In the absence of color in a photograph, or humans in a room, the artists ask: where does the eye land, on the image itself, or in the imagining of what should be there?