Sign up for our newsletter
Tree of Life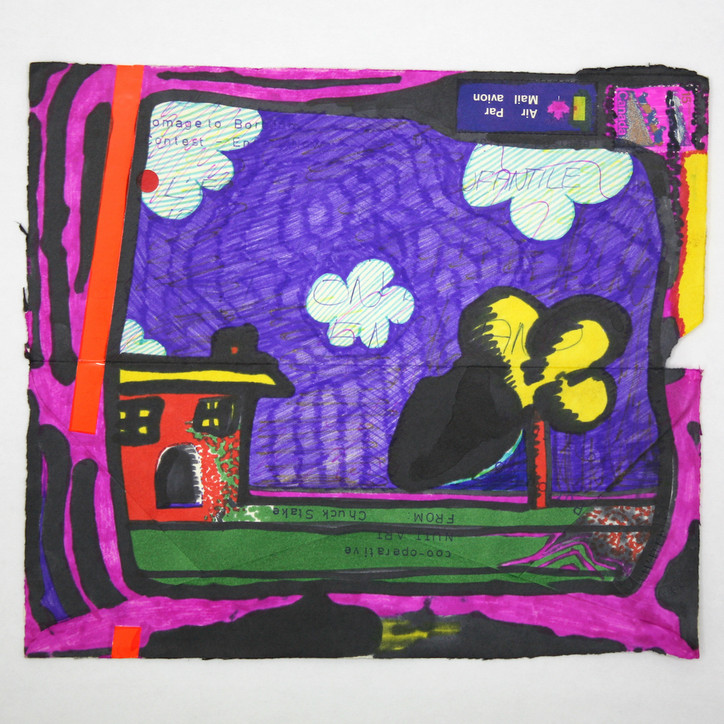 Be sure to become further acquainted with Genesis' story, and check out the show before it closes, February 4th. 
Manuela Soto: Meant to Be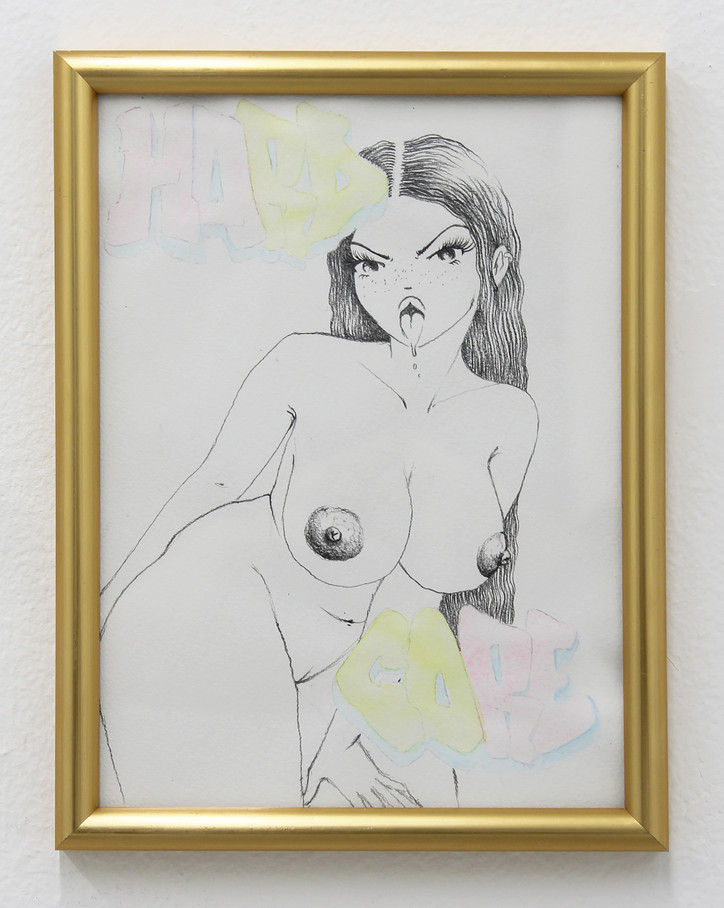 Sensual poses, bare breasts, and seductive grins that imply a level of agency transform instagram-baddie hentai into a feminist icon that represents modern symbols of sexual dominance and self-empowerment— of course fitted for 2018.
Soto's work doesn't just represent one body, like the diversity-conscious online communities they replicate, Soto's tattoo stencils find inspiration across a plethora of cultures and forms, merging into incredibly accurate look-alikes of your favorite instagram girls.
In a world where personal identities are contrived and curated to whatever is the most marketable on social media platforms, Meant to Be proves that the skin is merely a shell etching into whatever the next trend is, hoping to look unique amongst a sea of "empowered" women that are all trying to prove the same thing. Each form is similar in structure, mimicking the very aesthetic that garngers attention. Because, the difference between who you are and who you're meant to be is all a matter of simulation.
There's an irony in the caricatures that challenges the viewer's idea of empowerment and question what is done for aesthetics and what is done for the self that makes Meant to Be worth attending, but we'd understand if you were intrugied by the hentai covered gallery walls alone.
"Meant to Be" is on display at the Lubov NYC until July 8, 2018.
Shopping with Ben Elliot Looks Like This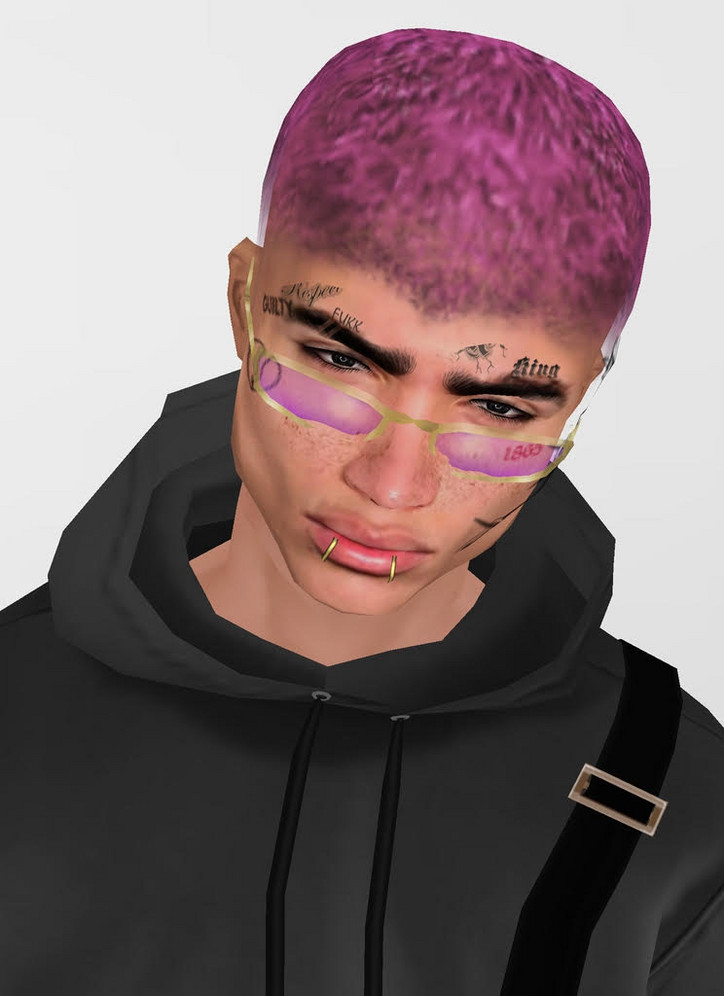 Elliot takes simple ready-made pieces and recontextualizes them as pieces of art worth viewing by both the artworld and the wider audience, challenging what an individual considers as artwork and what isn't.
By exhibiting objects that would normally merely be seen as a means of consumption, as art, the audience is forced to grapple with the wastefulness and thoughtlessness that is so prevalent in today's cultural climate. The lifecycle of the products in Elliot's installation doesn't stop there though, these pieces of art remain buyable, allowing them to be reinjected into the consumer society, proving effortlessly that the balance between art and product is on a sliding scale and can interchange between the two depending on the context.
The idea is not completely unlike last year's Items: Is Fashion Modern exhibit at the MoMA, but this time presented as a much more approachable and head on experience.
The Ben Elliot Shop Engerzied by Redbull is on display until August 5th, at Magasins Généraux 1, rue de l'Ancien Canal, 93500 Pantin as part of the exhibition Par amour du jeu 1998-2018
The Ben Elliot shop Energized by Red Bull Features 1MORE, American Apparel, Anker, Aqua Quest, Arc'teryx, Avalon, BBryance, Champion, Click & Grow, Cobra Labs, C.P. Company, Fila, Fnatic, GORE-TEX, Gosha Rubchinskiy, Infinite, ISAORA, Liam Terror, Lil Wavi, LuMee, master-piece, Microsoft, MIT CSAIL, MIZUNO, MusclePharm, NeuroGum, Nike, OpTic Gaming, Red Bull, Red Star, SALOMON, Sennheiser, Shukyu, Soylent, Splyce, Sponser, Studio Hagel, The North Face, Tonsser, Uhlsport, Under Armour, Waviboy, Wearable X, Winter Vandenbrink, Xbox.
Didi Does it Again
And Rojas' contribution was as eye-catching as ever— a pyramid of ceramic Uggs the artist had tucked into a corner of the powder-pink room, which, at the opening, she was standing beside surrounded by her well-deserved flock of friends and admirers. After five minutes or so of waiting out the frenzy, we got to catch up with the artist and discuss her work.
Can you just tell me a little bit about the inspiration for your piece?
Well basically what I wanted to do was think back to my highschool years, and how at the time I wasn't able to afford uggs like a lot of the other girls. As you probably know, the shoes were incredibly trendy back in highschool. So I entitled this piece Taylor, Amber, Amanda, Britt, Rachel, Ashley, Emily, Nicole, Samantah, Jess... after basic names, or popular names for people born in 1993, the year of birth for people in my high school graduating class. I wanted to make a commentary on the socio-cultural implications of the shoe itself with one piece, entirely activated by the hierarchical nature of its form.
So your art is very influenced by your experience, very cool. Is there anything that you are currently working on that you are excited about?
Well right now I'm working on this piece that I am pretty pumped about; I'm making two really large Balenciaga Triple S's, and I am going to do a video piece for it. Because I will be incorporating another medium as opposed to just working with ceramic, it's going to be a little bit different from my usual aesthetic, which I'm very excited about.
Amazing, I love the cover that you did for office issue 08. Is there anything else you would like to mention about the show itself?
Thanks so much! I'm really happy to be showing with a lot of the artists chosen for this show. I really appreciate all of their work. A lot of these artists I've met through Instagram, which is also really cool because it's people who I've connected with through that social media platform, but who I now get meet in actuality. It just feels like an honor to get to show my work with theirs and to be apart of this show.
Yeah, well Heather Benjamin's curation is something I immediately noticed, very well done. Every piece in this space seems to really compliment one another, especially in tone and color.
Also the name of the show is MAIDEN FORM, which I love because I remember going to outlets with my mom when I was younger, and that was the name of a bra brand or something, so that's where I think the name came from. Ha, it just brings me back.
So Heather Benjamin presented you with a name and every artist kind of worked within those creative confines. That's awesome that she gave the artists complete creative license, and it is really interesting to see how each artist manifested their understanding of the concept in their own aesthetic language.
Yeah, exactly.
Well thank you so much for your time! office can't wait to see what you have for us next.
Thank you too, enjoy the rest of the show!
Can't get enough of Didi? Check out some more of her work here!