Sign up for our newsletter
Tree of Life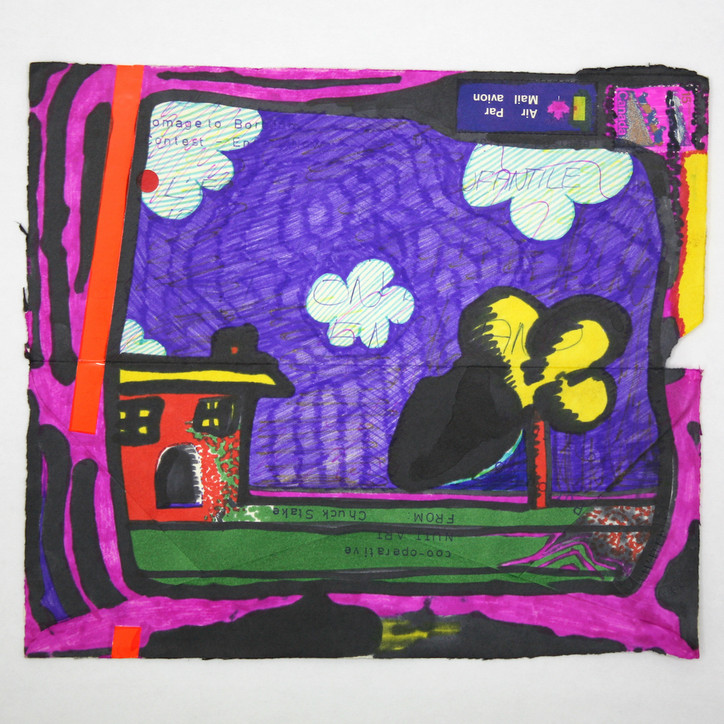 Be sure to become further acquainted with Genesis' story, and check out the show before it closes, February 4th. 
Last Days in a Lovely Place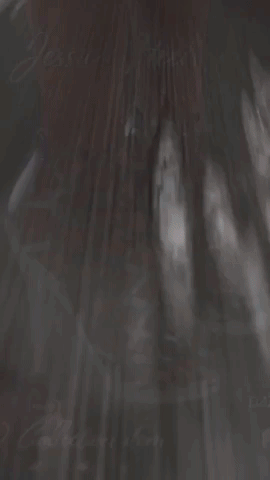 Prints and photographs line the walls, while the showstopper is a rail-mounted 4K monitor leaning against a corner, oriented upright. This orientation, a position becoming increasingly familiar in video art and installation, mimics Darst's iPhone, the only tool he used to realize this video and the three nearby prints. Sacrificing "professional" tools in favor of the mobile-friendly, Darst moved from app to app to hand draw the over 3,000 frames and nearly three minutes of Mt. Sinai Institute as well as the nearby squiggly dye and aluminum prints One Flight Up, Mental Connecticut, and How Relaxed.
This mobile production clearly read with some now-eye roll inducing words circulating in contemporary criticism—artists working in "post-studio practices" while existing in the perpetual citizenship twilight of the "post-tourist," itinerantly bouncing from biennial to biennial, sublet to sublet. However, Darst presents these concepts in the most banal way. The aluminum prints were designed on his phone during his commutes. This is hardly Gagosian glamour, this is the worker as flâneur. Here, the artist-as-user is the post-Situationist freelancer creating in a subway fugue. 
Of course, in rejecting, or not even acknowledging the studio, Darst unpacks a further tension in his practice—that is with the mythic individual genius of the abstract expressionist painters, famous for canvases strewn across the floor and unstretched on the walls begging for gesture, for real, material paint splattered and poured. But, after all, it's 2018 and all anyone really does is gesture at clean surfaces in hopes of making images—and no one even has to get dirty. 
Darst's revised abstract expressionism expresses the character of the surface, that is, the screen, and our simultaneous distance from and intimacy with it. Finger marks scrub across the the monitor of Mt. Sinai Institute and the aluminum surfaces of the nearby print-paintings, figuring the presence and necessity of the hand in its visual absence. Each brushstroke mirrors the size and shape of the finger that makes it, each swipe is indelibly of the hand and body as it becomes digitally coerced into the immaterial flatness of the screen. Darst reconsiders what it means to make by hand, cogently indexing the manual nature of technological manipulation, the dual—here, overlapping—meanings of "digital," so forgotten as we disembody ourselves in our technophilic imaginations. 
And this digital "connection" is realized, literalized, and made absurd in the intimate portraits of off-the-shelf 3D actors that comprise the remainder of Last Days in a Lovely Place. These gelatin silver prints, with the visual language of high contrast, film photography, are an analogue vision of a digital world—a sort of precise inverse of the finger paintings. These proto-photographs, made by printing negatives of screengrabs onto transparency sheets that can be developed in a dark room, capture moments in nostalgic black and white of 3D characters found on online shops for prefabricated beings. These models, meant to be downloaded and used, are captured in the moments their creators' decided best displayed them for sale—in the midst of an awkward hug, lurching over the handlebars of a motorcycle, and curled up and hissing. The dispersal of the digital not through downloading but through the appropriation of the visual language of analogue capture and production is not just wry or ironic, rather it further troubles the familiar binaries that perhaps are not and have never been all that useful: IRL/URL, analogue/digital, close/distant. Further elliding and eschewing the boundaries of physical and digital, Darst will also be publishing a book, Lazyitis, with Soft City Printing to coincide with the exhibition. 
For Darst, the difference between these 3D bodies and are own is unclear—it is our bodies that are rendered as just the lingering abstract echoes of digital touch and imagined shutter click, our bodies unfigured while 3D figures stand in photo frame. In our thrilling, perverse intimacy with the digital, it seems that we remain the limiting factor. Through these variegated representations of digital touch, Darst forces us to ask: which is the prosthetic—our phones or ourselves?
Last Days in a Lovely Place is on view at Lubov until August 26.
Watermill, a Twisted Party for the Ages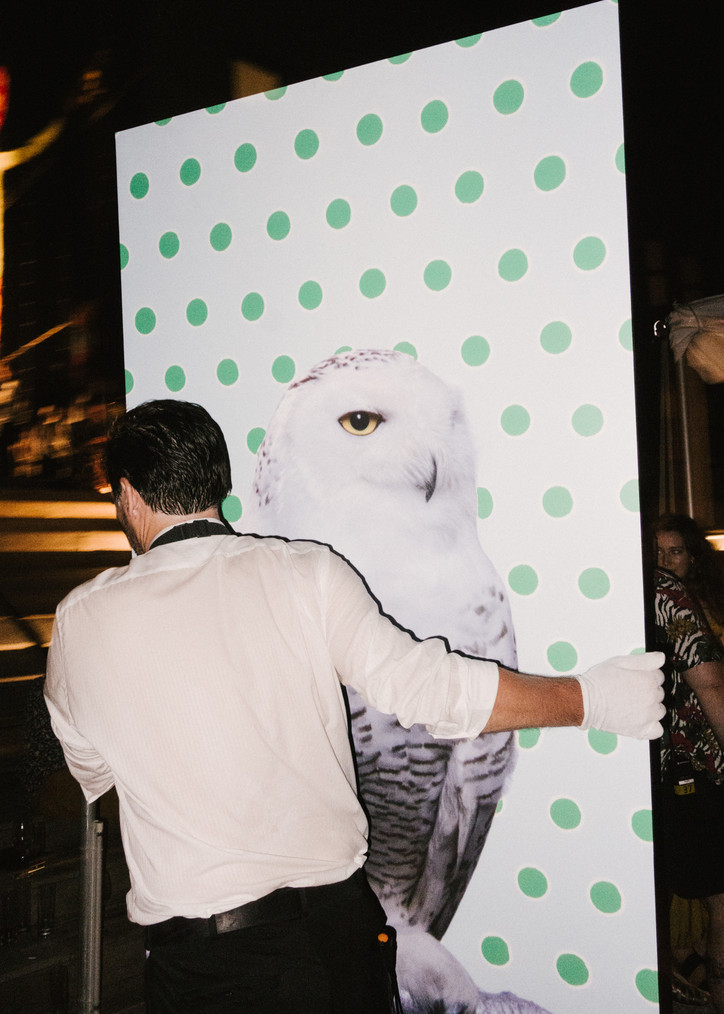 After passing a row of tiki lamps, there was punk-rock legend Lydia Lunch inside a small, cramped hut, playing electric guitar alongside a drummer and a single space fan (must have been hot in there). Further down the path, an inverted pair of real human legs on top of a day-glo mound of fake hair performed suggestive poses to the beat of two metronomes. Then, past the woman digging a grave and the cute, tied-up cherub-boys in tighty whiteys, was an intriguing installation by Miles Greenberg and Nile Harris. The gold-grilled performers donned VR goggles and evening dresses while very slowly writhing with each other on a platform of pink sand and TV screens. 
Once out of the forest, the gauntlet of surreal installations continued—a guy in a reindeer mask shooting his paintball rifle at you inside a clear plastic room, a petite woman crouched over a leaf-blower carefully inflating a balloon the size of a New York City apartment. Inside the main building, an entrancing audio-visual performance by the musical duo CocoRosie was staged with what looked the cast of Miyazaki's Spirited Away. There was a lot more to describe, but once the hors d'oeuvres and Don Julio-sponsored Palomas were distributed, it was time to start schmooze and people-watch. Isabella Rosselini, Lucien Smith, and the goddess of performance art, Marina Abramovic, were all in attendance. 
Abramovic was literally the marquee lot in the live auction later that evening. Dinner with Marina and nine of your closest friends was the first item up for bid, and not only would Abramovic come to your dining room and presumably stare at you silently for hours, she would also cook dinner! It seemed like a great deal until she laid down some ground rules: first she would need a dutch oven. Then, she would need to confiscate all cellphones, watches, and computers from the guests, who would also need to abstain from sex, television, and any mention of Trump for the three days prior to the dinner. Ok, I lied about the dutch oven part. 
Despite these restrictions, a bidding war ensued where renown auctioneer and orator, Simon de Pury, skillfully steered the two final bidders into both becoming winners of separate dinners for $35,000 a piece, to the delight of everyone in the room. Except perhaps for Marina, whose face seemed to drop once realizing she now had to cook dinner for ten strangers not once, but twice. It seems even for veterans like Abramovic, the Watermill Summer Benefit is still a night full of surprises.
Heart of Darkness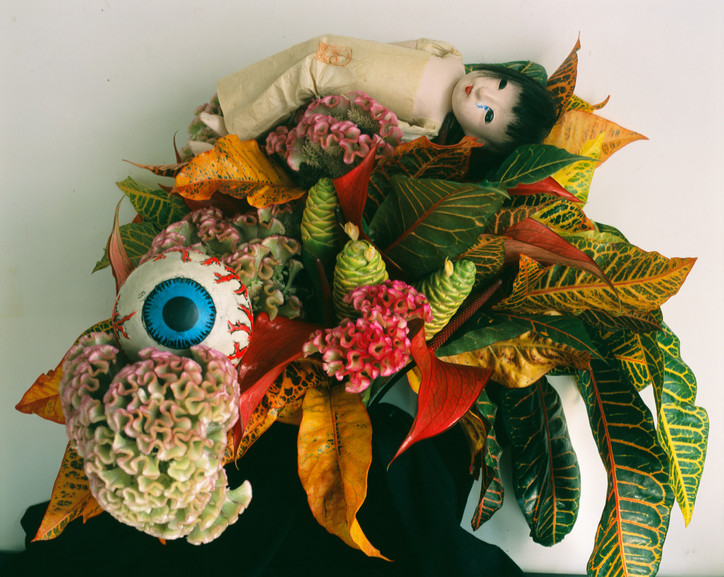 These objects are full of spirit and yet they are inanimate, whereas the plants they romp among are very much alive. Oh, Araki, what is life, anyway?
I was once present when a fiction professor asked the class if they had ever found the trunk of a tree to be unexpectedly erotic in its strange, accidental mimicry of the human form. The story being discussed was Cynthia Ozick's "The Pagan Rabbi," in which a rabbi falls in love with a woodland nymph, eventually committing suicide in order to join the nymph in the spirit world — his suicide letter is the bulk of the text, explaining his bizarre encounter to his wife and, in turn, the narrator, an old friend.
Araki seems to be writing a similar story. His photographs tap into the sensual beauty of nature that is ever shadowed by the reality of death. The way the show is hung, skin comes to resemble the surface of a leaf, lips the blossom of a flower — even the images of the sky are erotic in their evocation of achingly slow, pleasing movement. 'Northern Sky' is hung across from 'Lovers Allure,' a series of nudes that seem to intentionally resemble pages from a bygone gentleman's magazine, covered as they are in fluids of mysterious origin — bright colors that suggest a kind of ecstasy that embodies itself through a frenzied, joyful dance whose quick movement is hushed and assuaged by the sighing clouds across.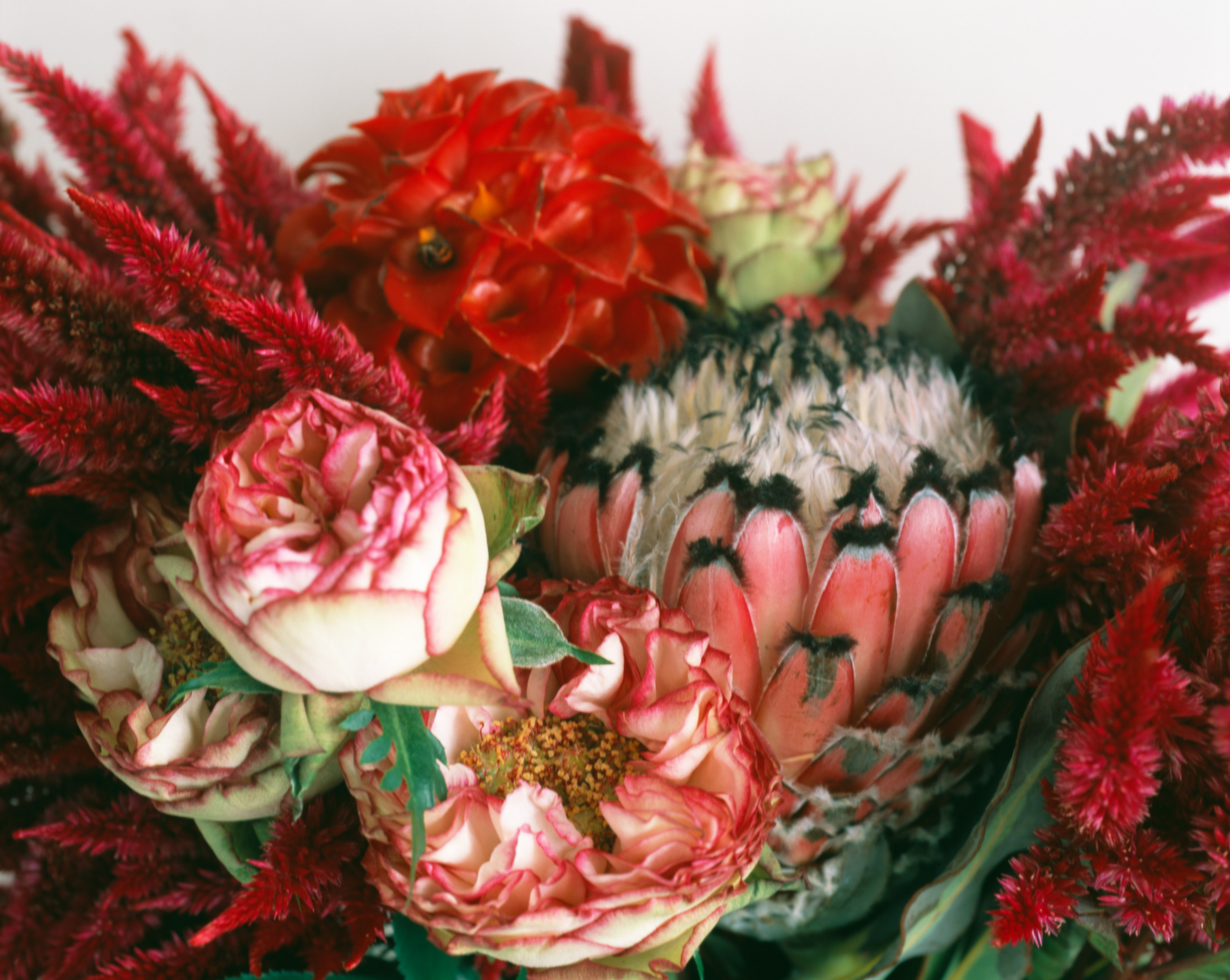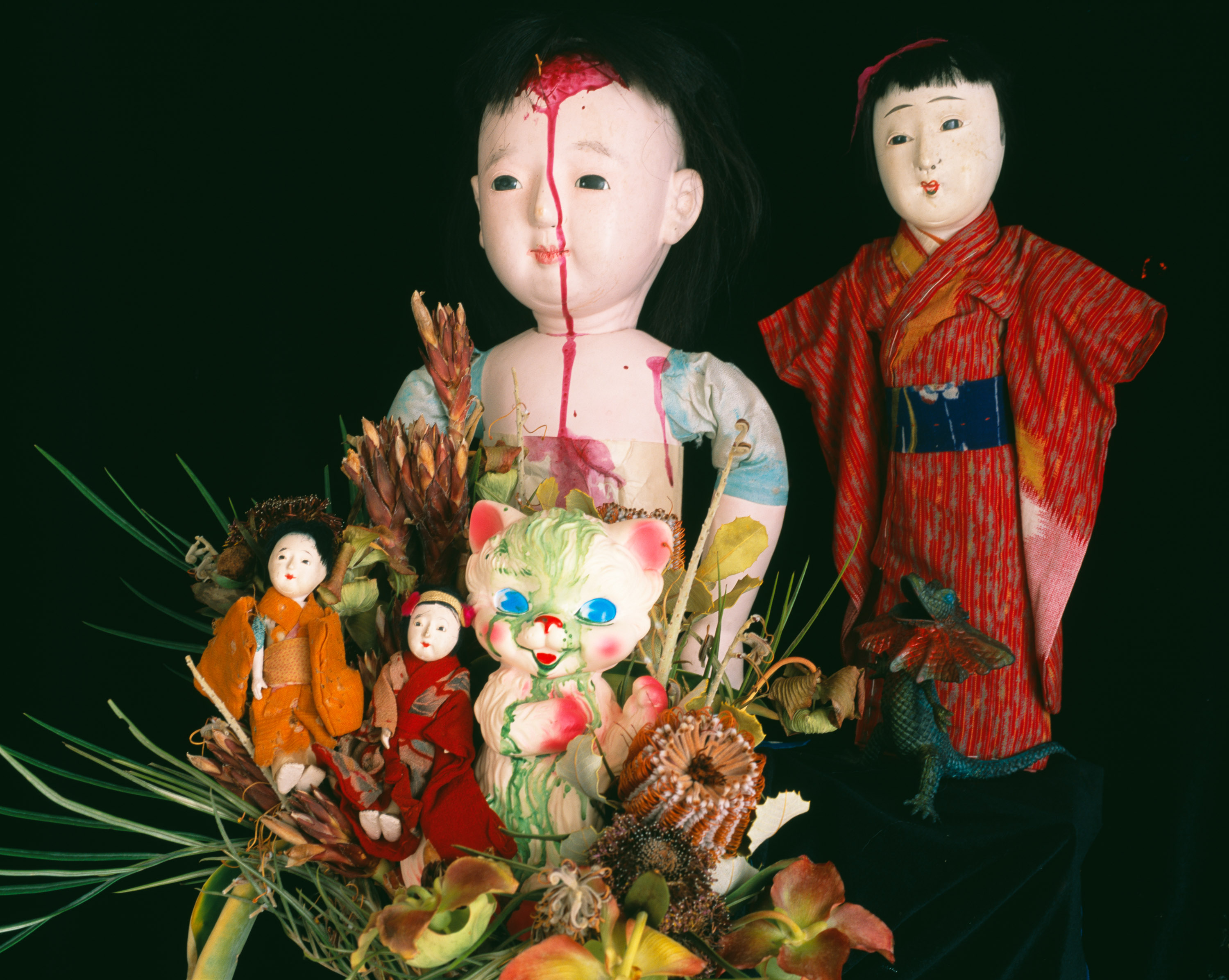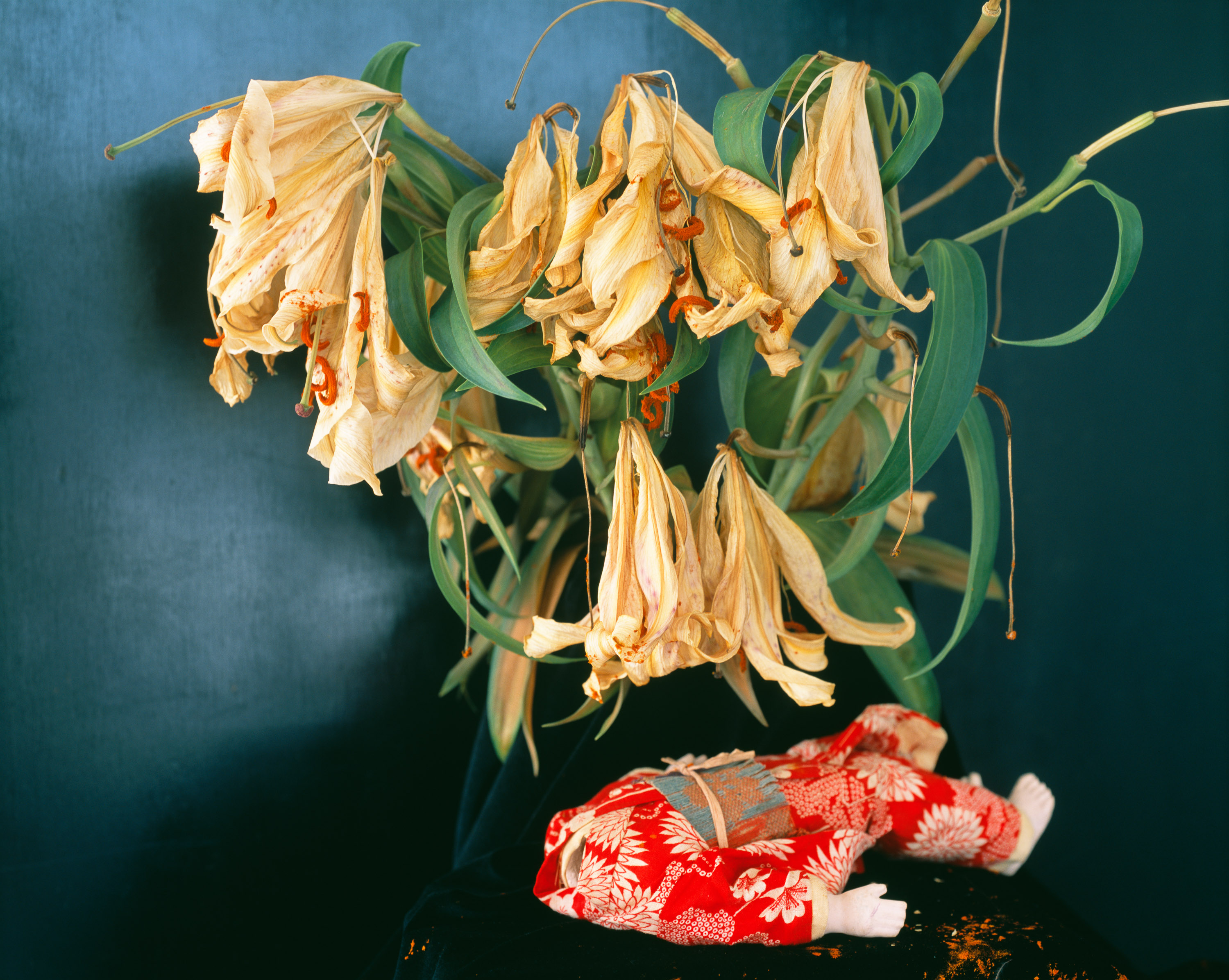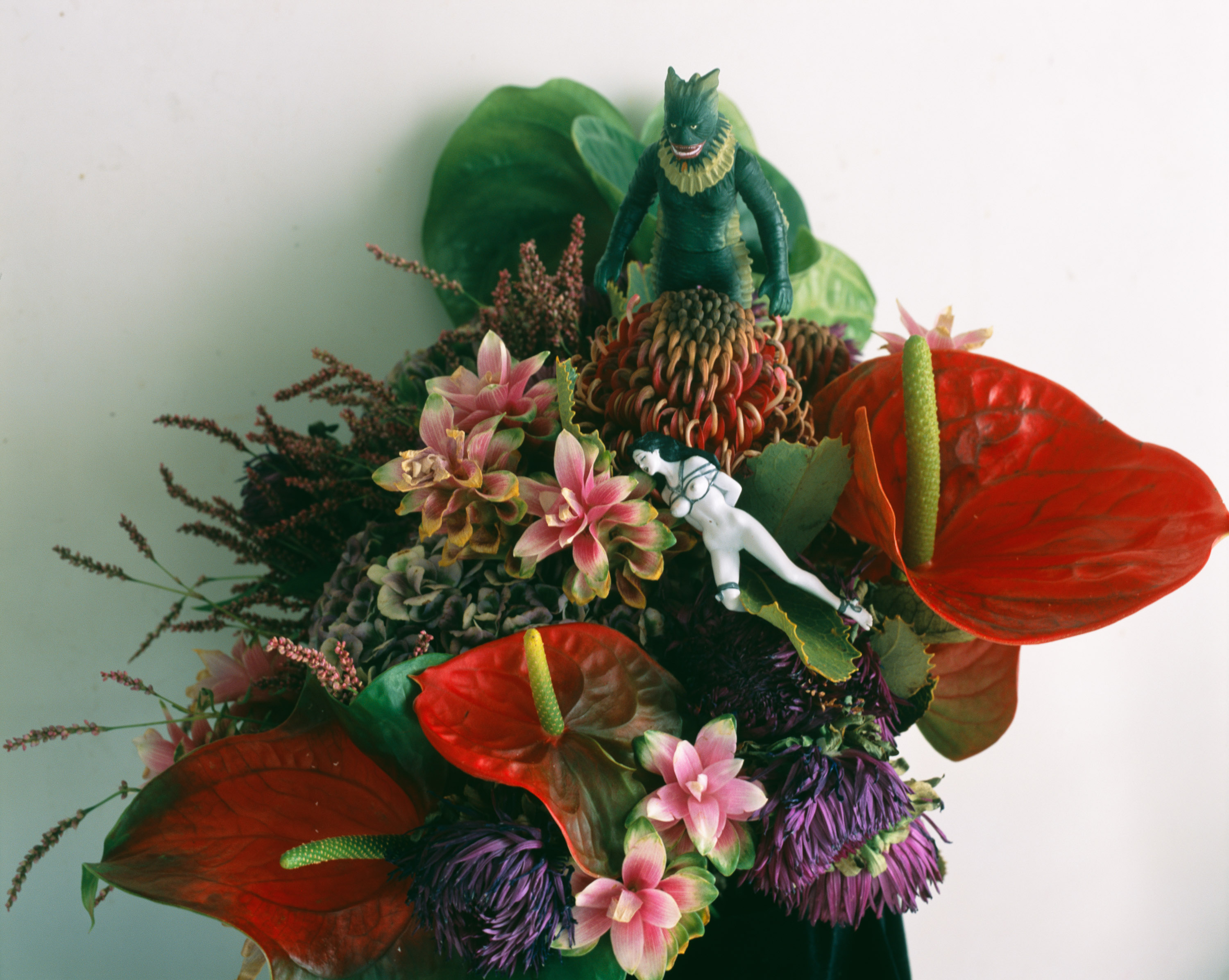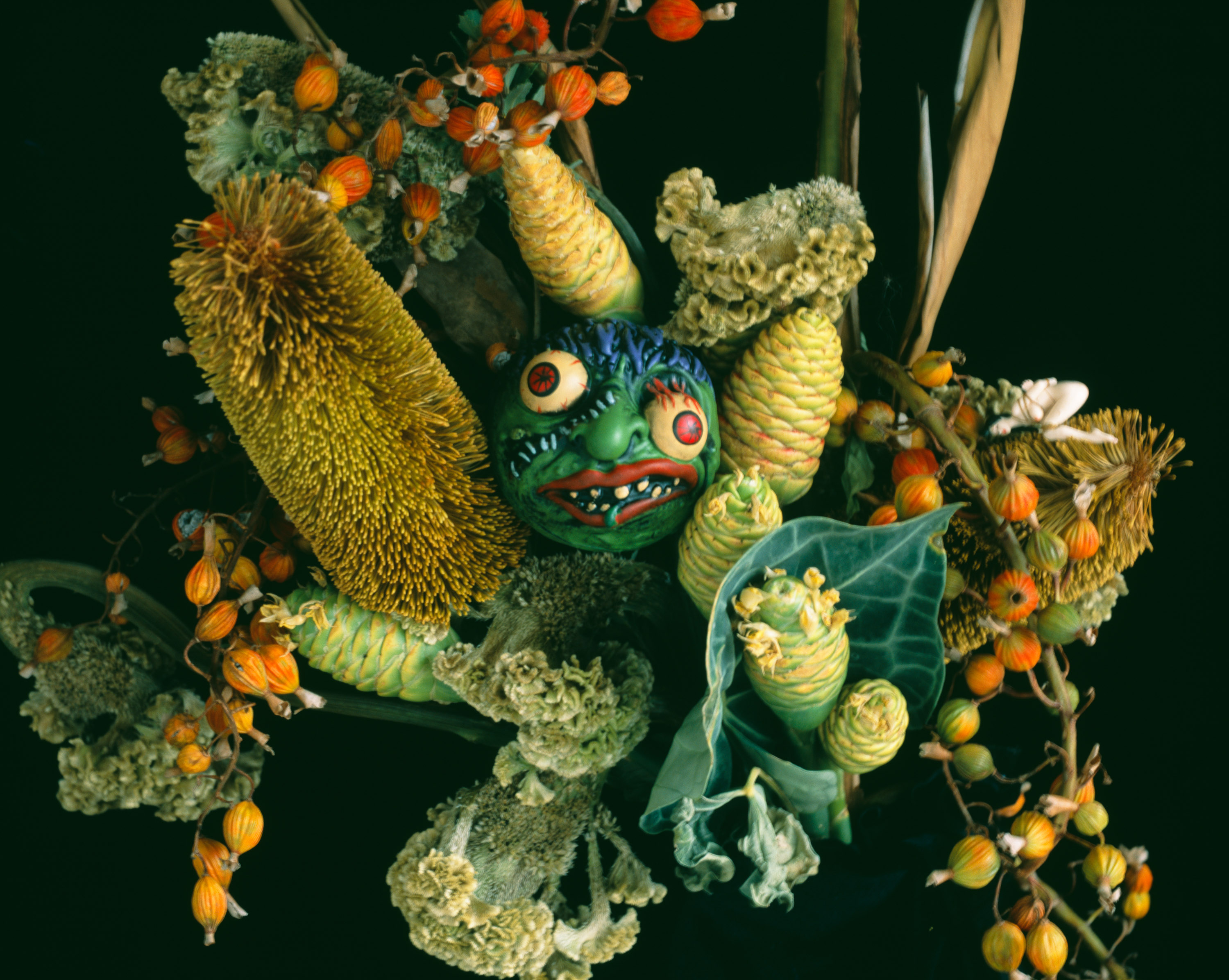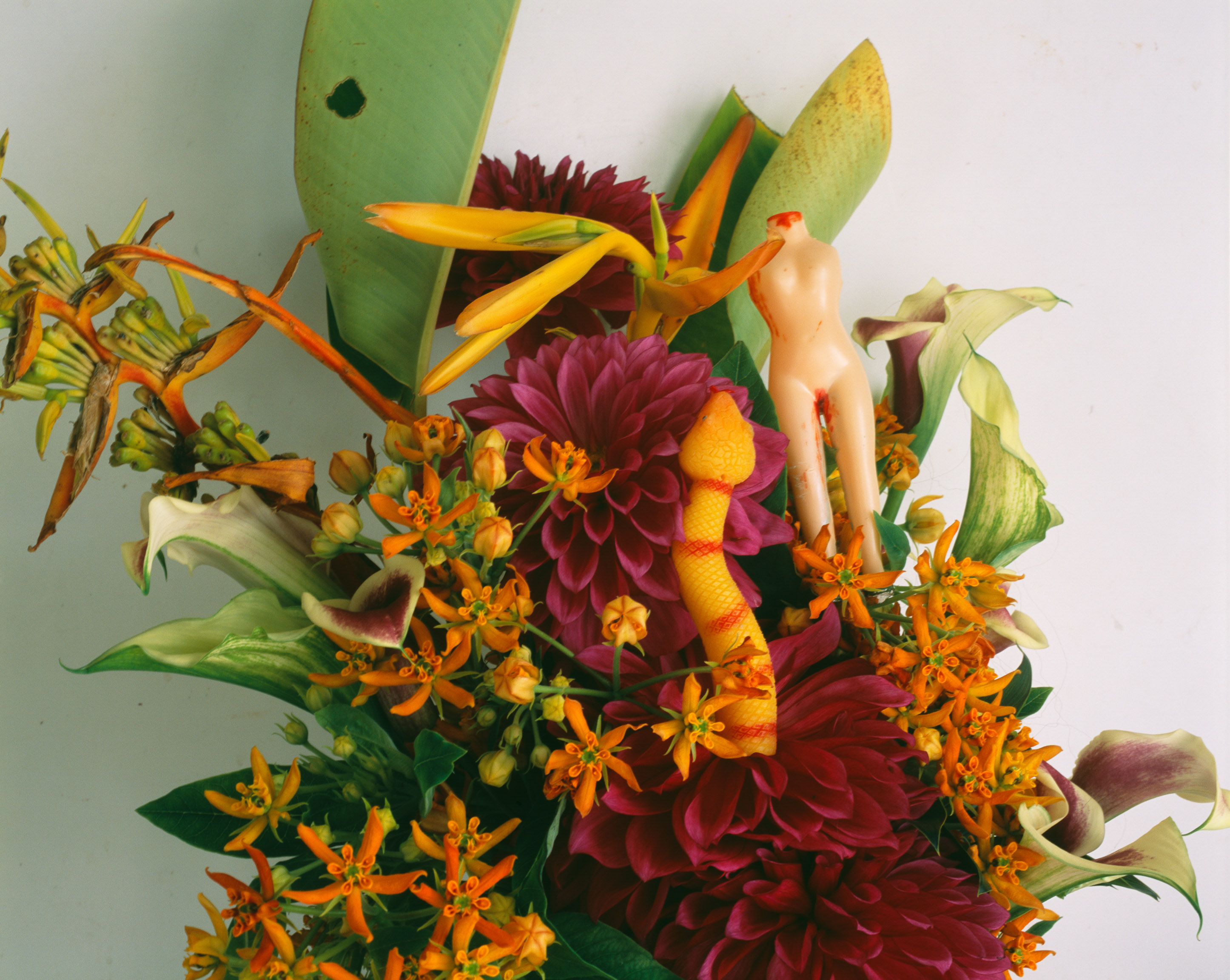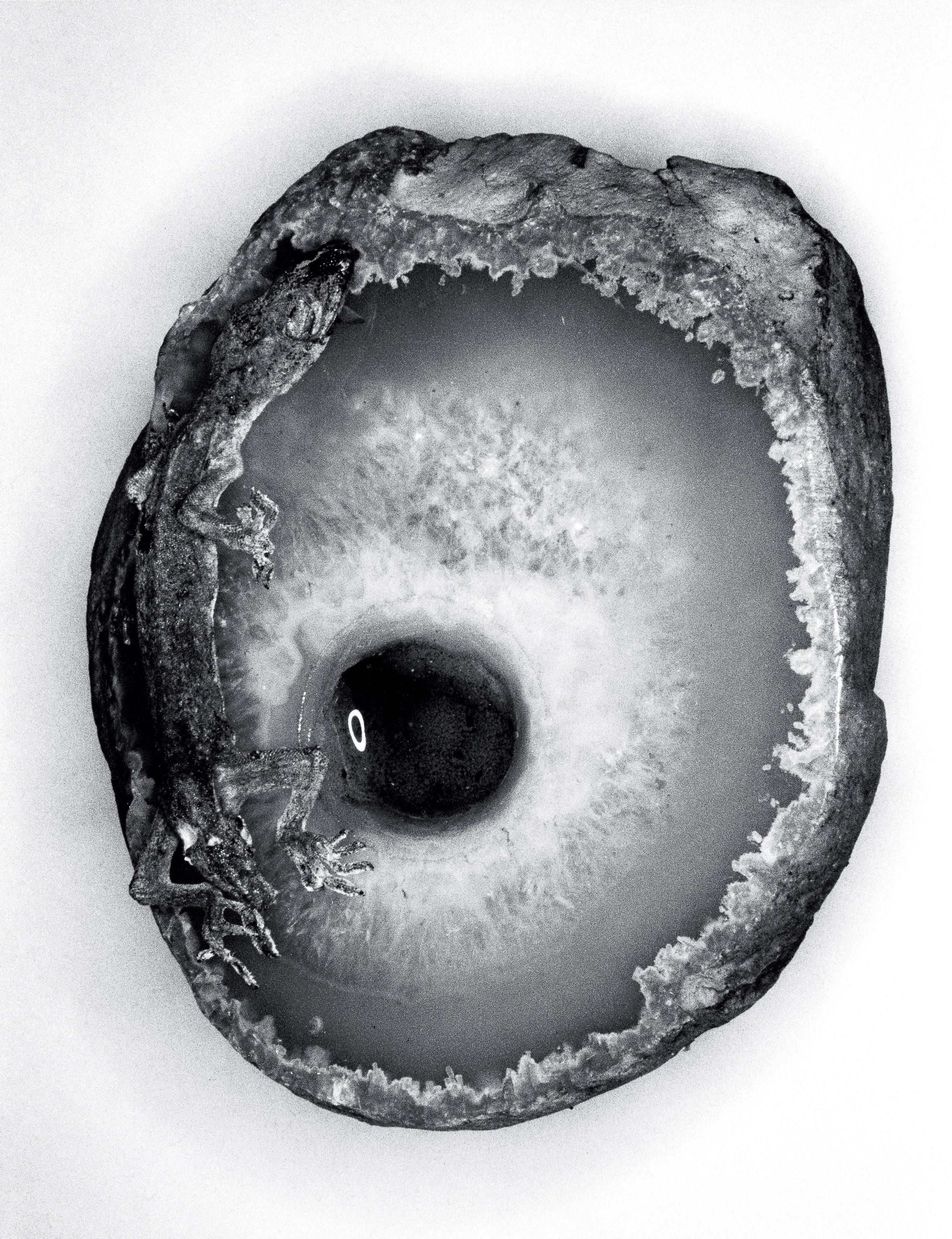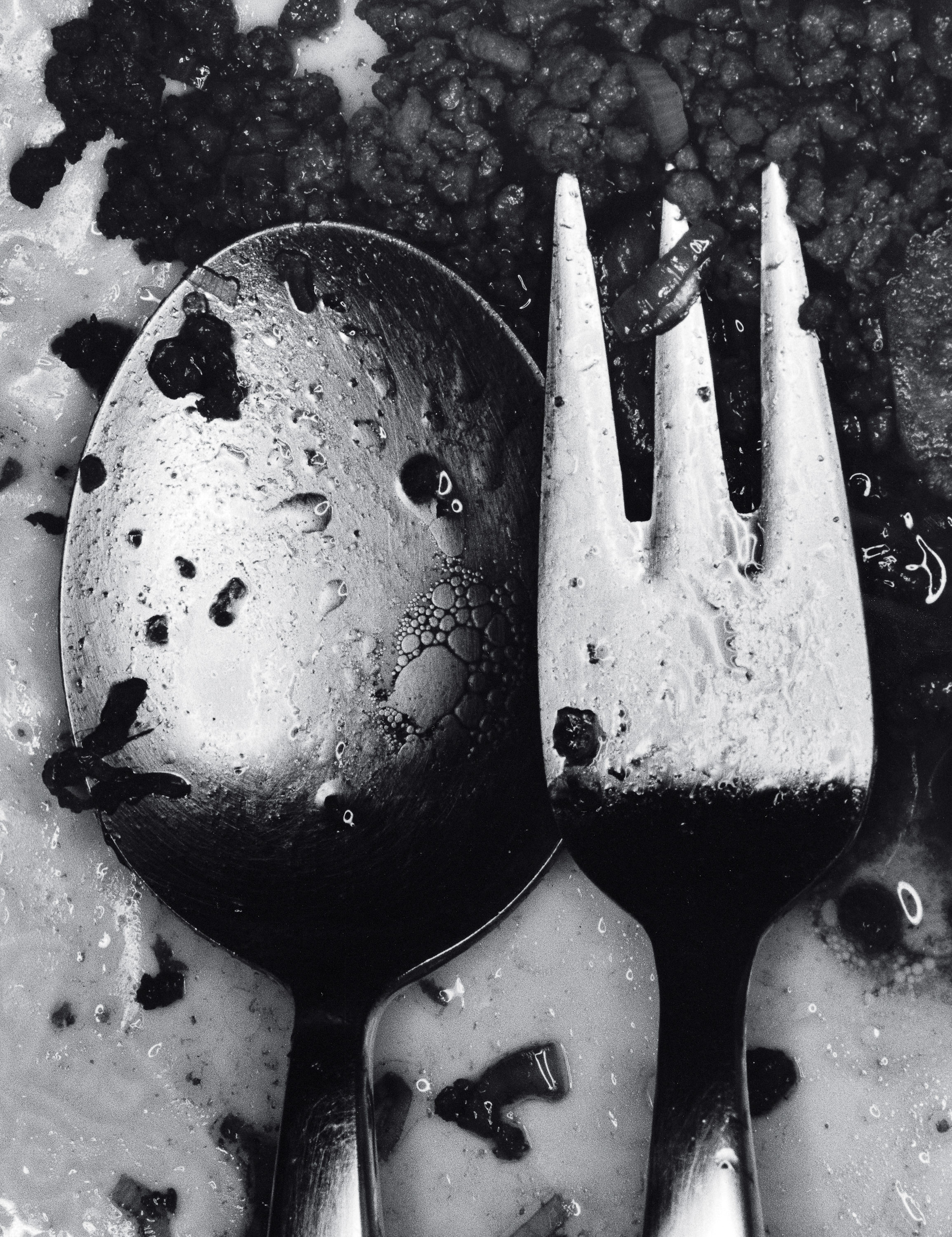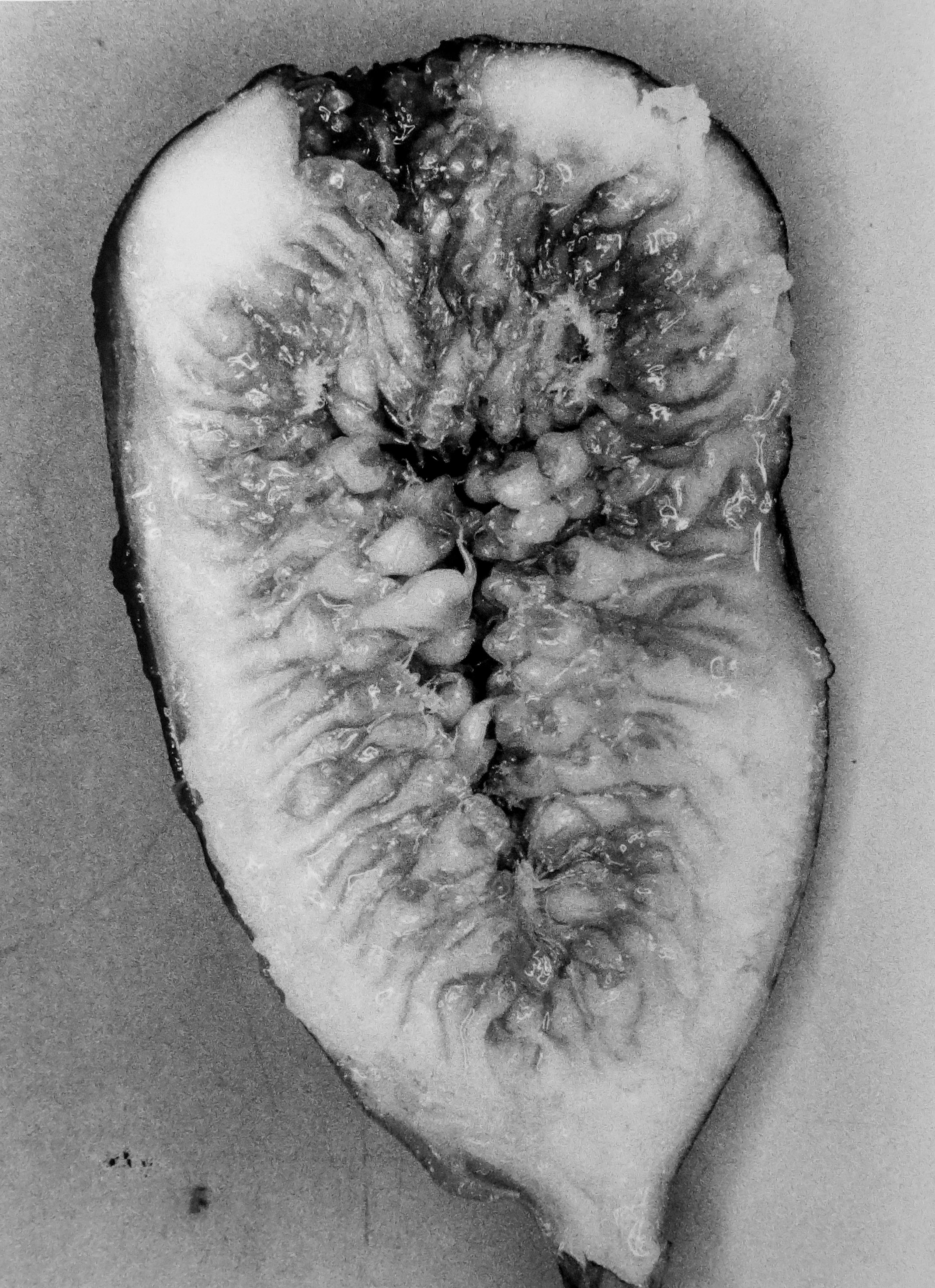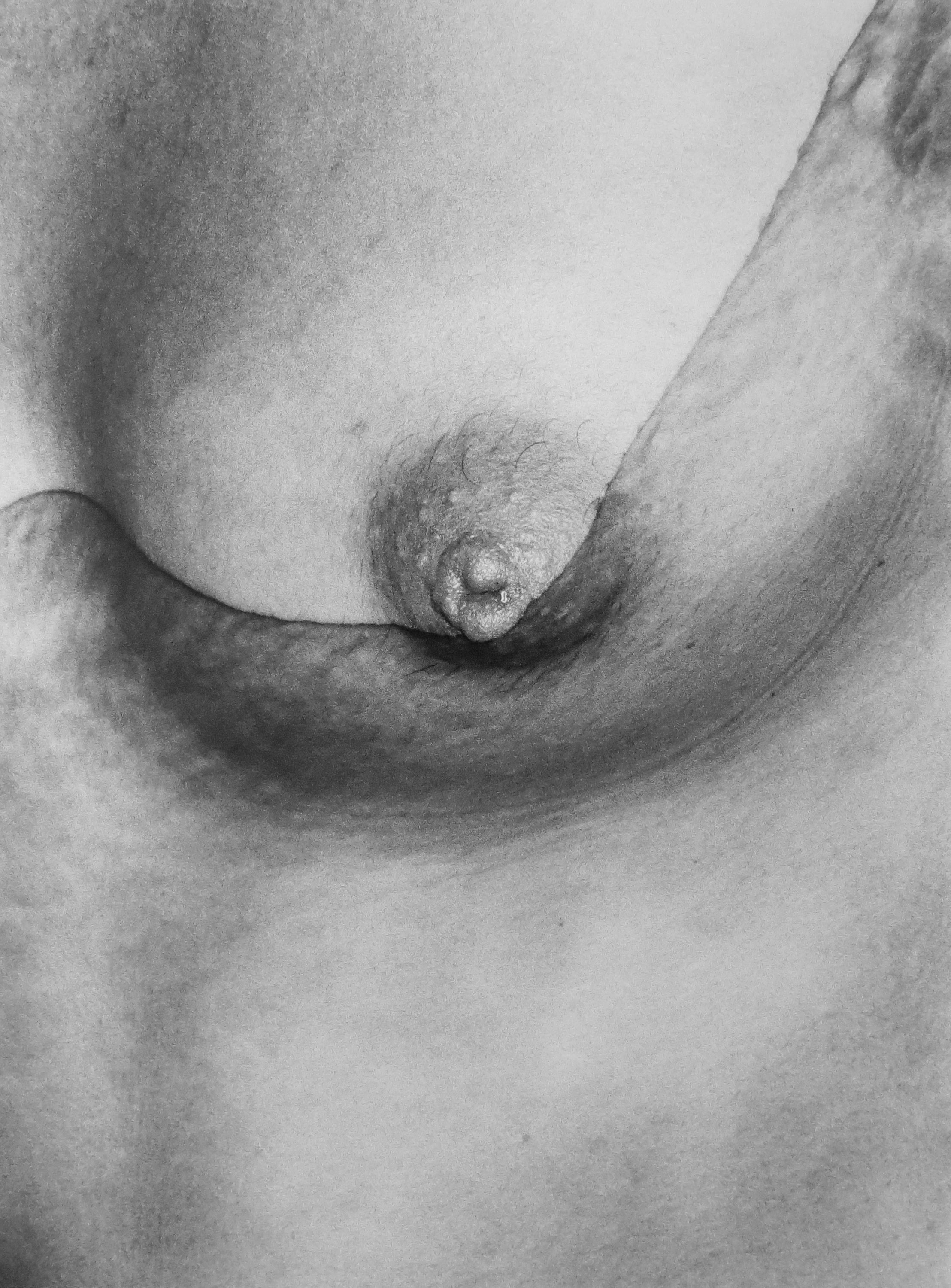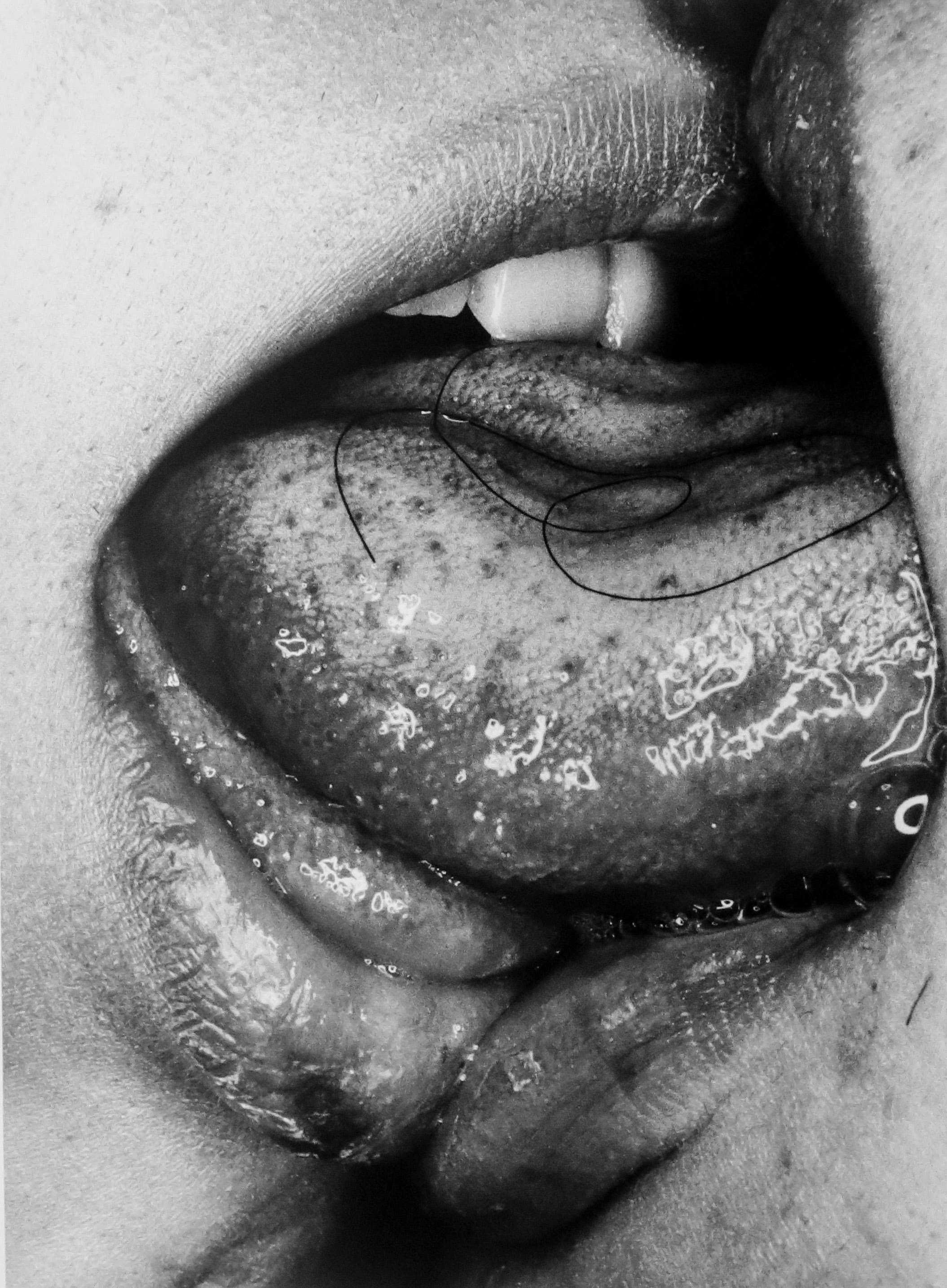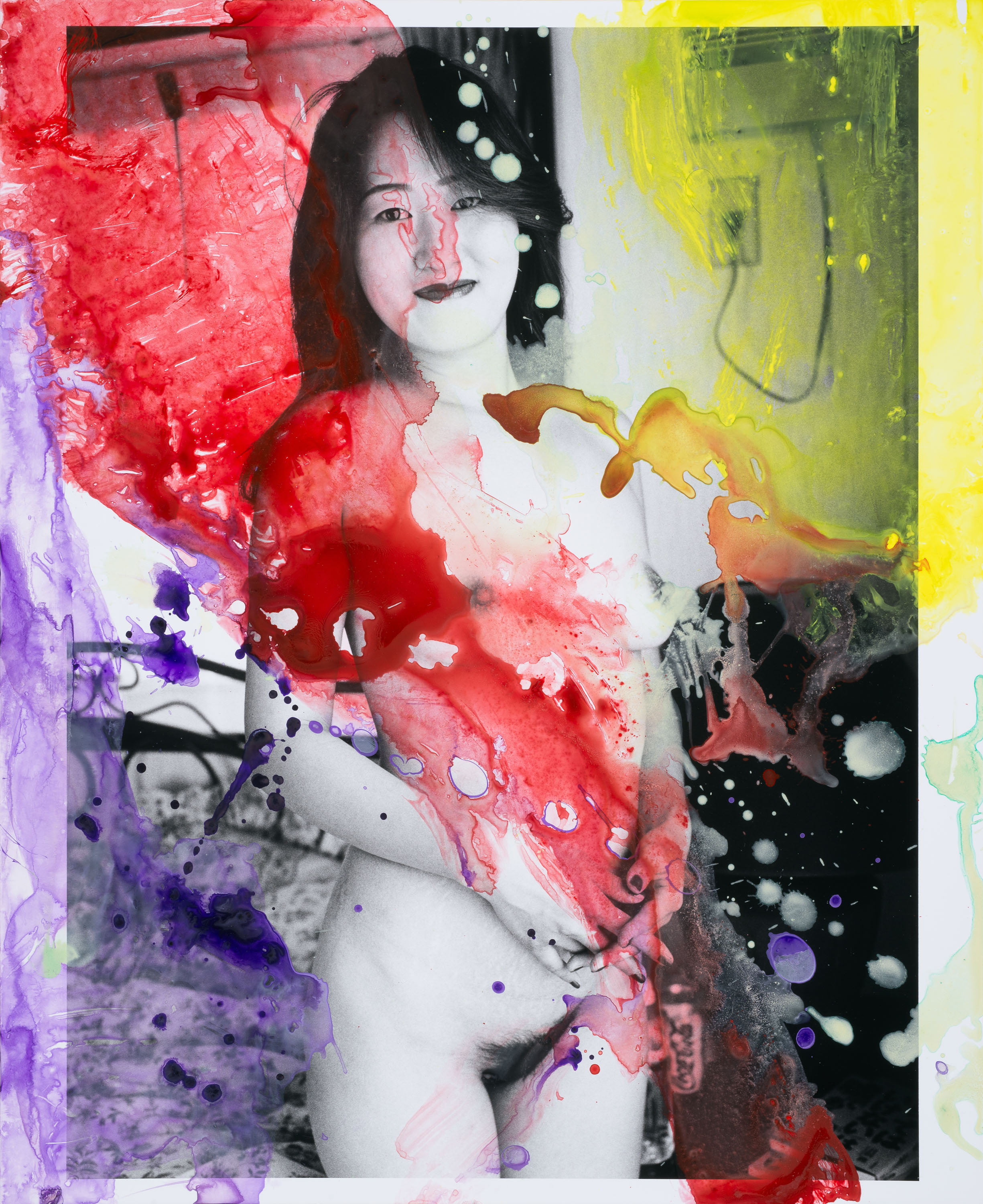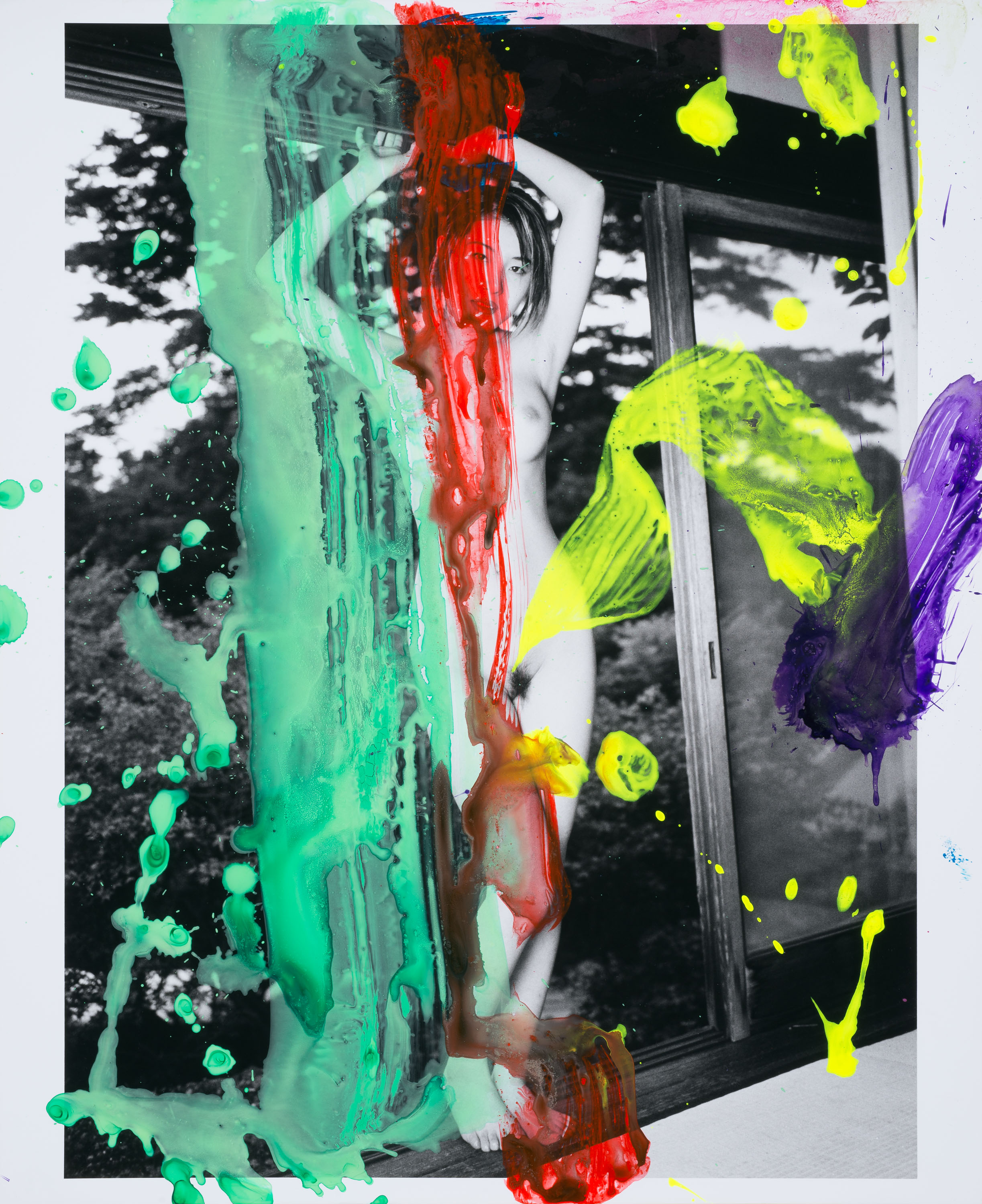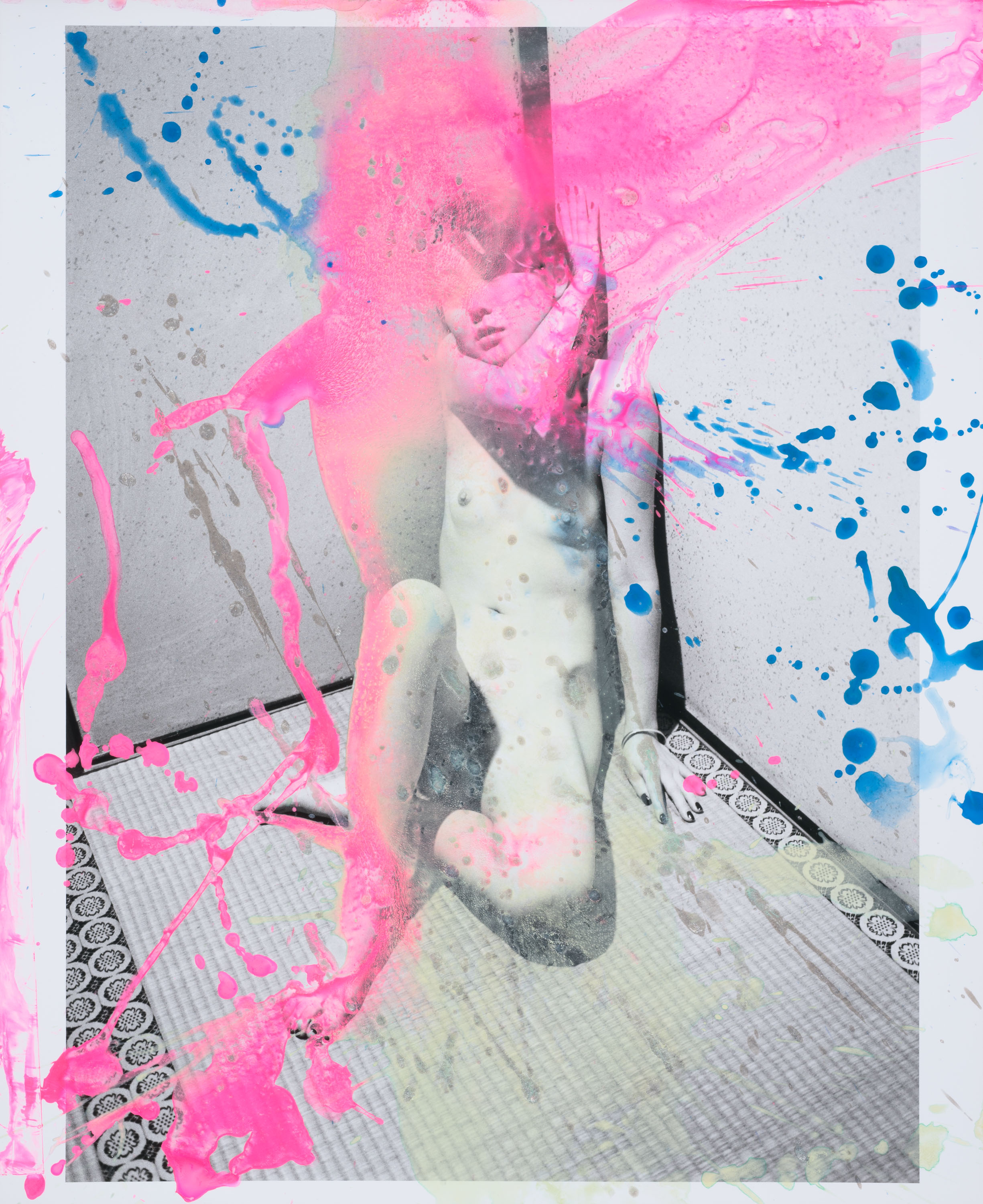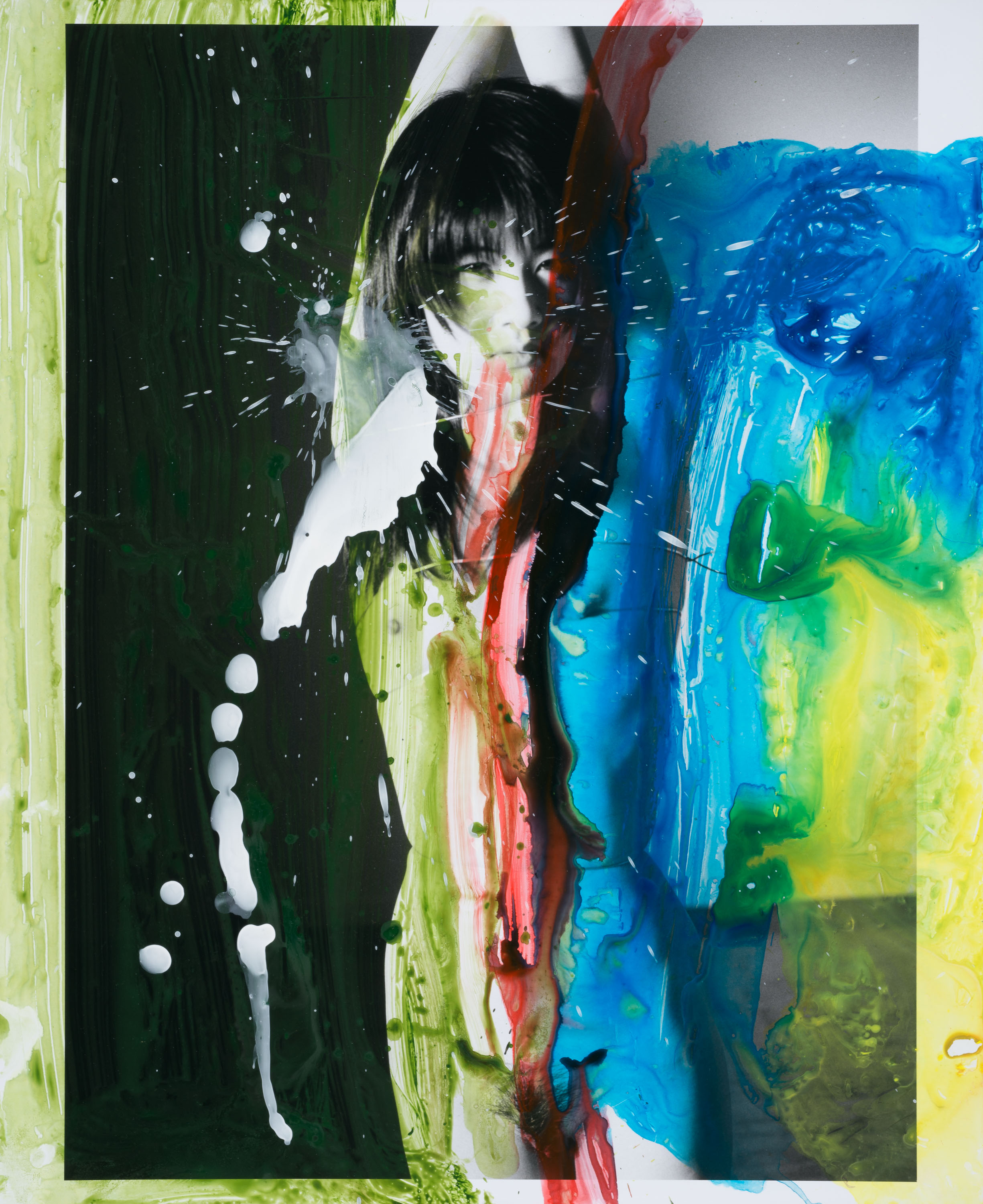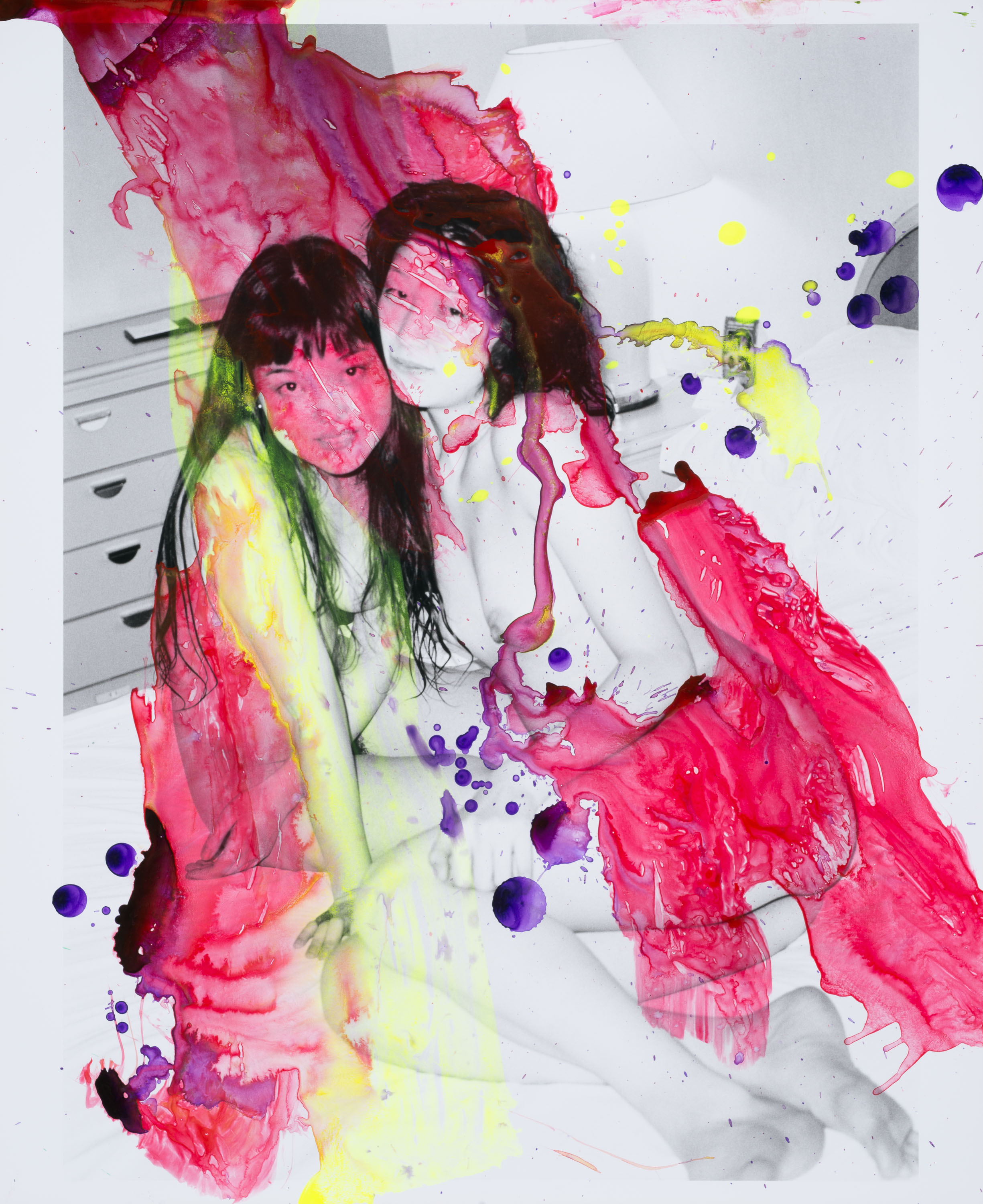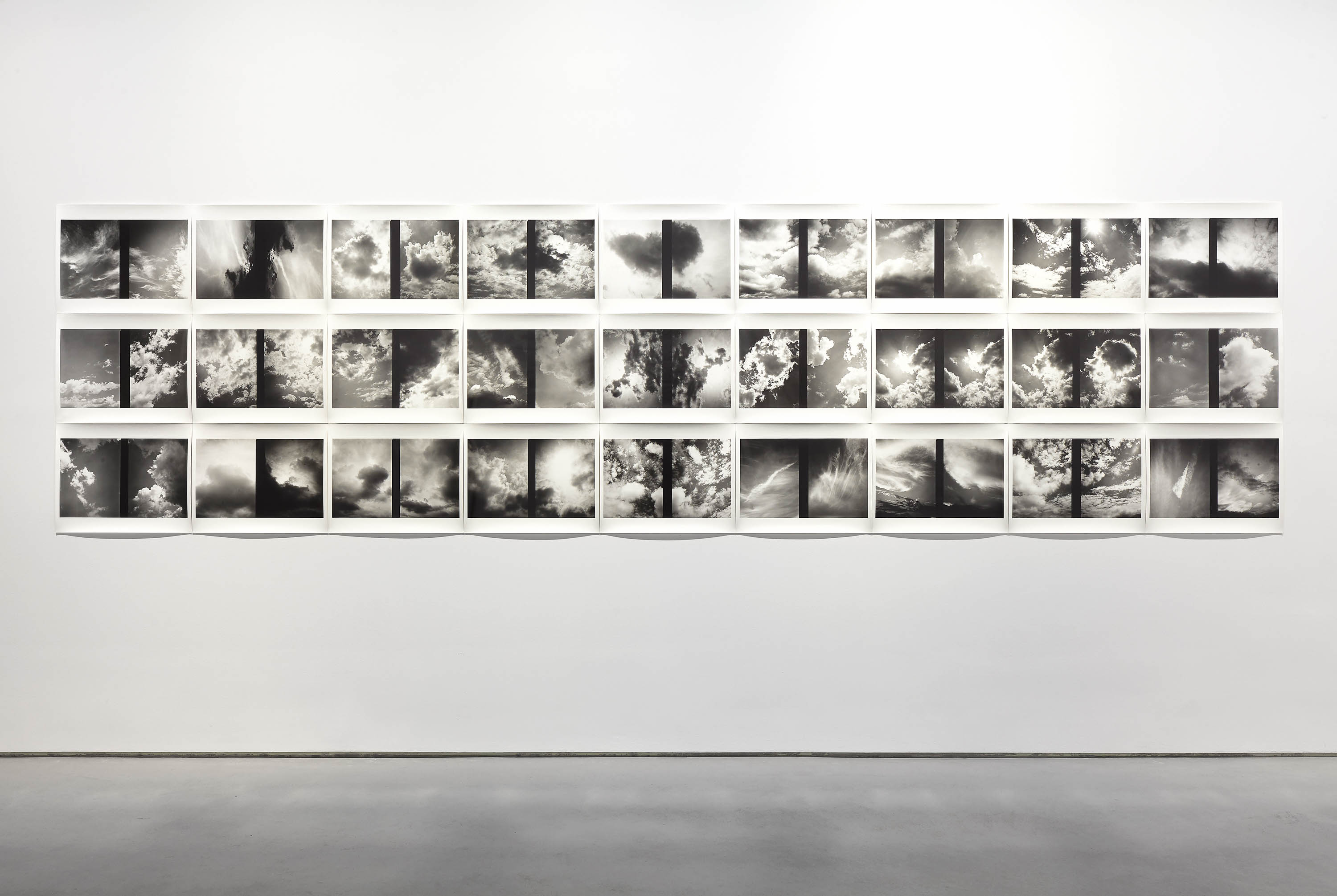 "I, Photography" will be on view at Anton Kern Gallery through August 31st, 2018. Check out office's collab with Araki here.