A Trip to Bogotá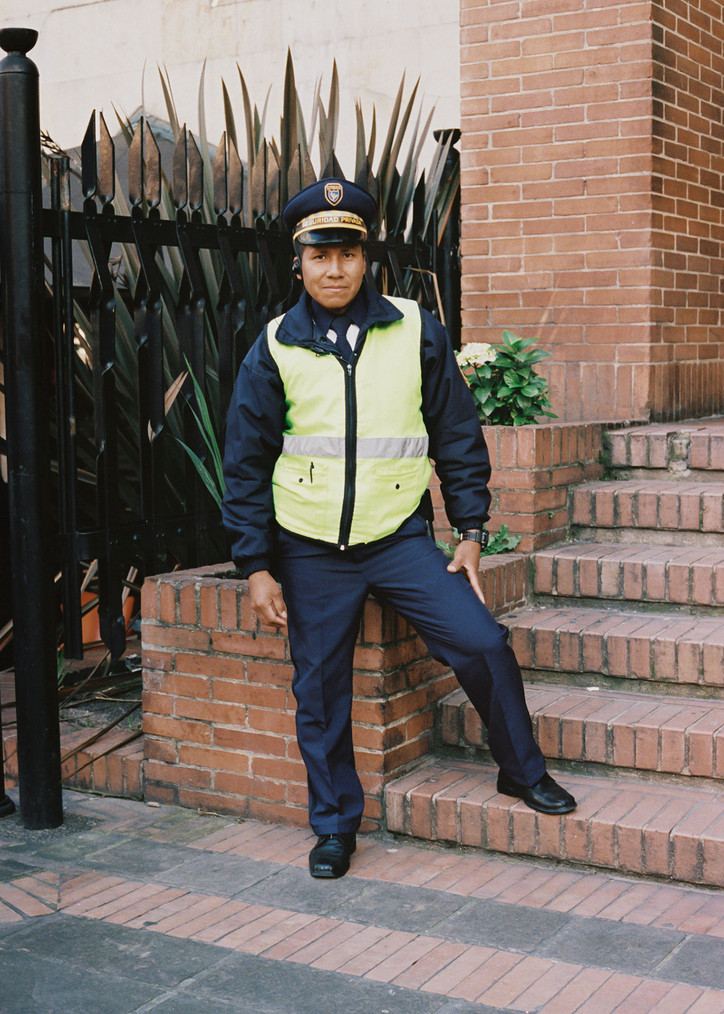 We came into this trip with two very different foundations of knowledge. I had learned about Bogotá from my friends who had visited, from news/books/art exhibits/football etc., whereas he had learned about it primarily from his family, who are originally from a distinctly different region of Colombia. It wasn't long into the trip before we found that our individual expectations and preconceptions about the city were pretty distant from one another, but by the end of the trip we were in total agreement that Bogotá is one of the most special places on earth.
The first day of the trip I was overwhelmed with visual stimulation. It seemed unreal to be casually walking through Rogelio Salmon designed buildings into gorgeous museums where you can see criminally under appreciated Colombian painters like Enrique Grau jostling for space with European heavyweights like Max Ernst and Balthus. While threading through halls I was continually distracting our guides with long winded questions about Venezuelan immigration and what bugs are best for eating — during which I noticed Kevin start to focus less on the paintings or architecture and more on the citizens of the city. Our separate approaches were cemented on our strange trip to a tech conference the next morning. I had just recently figured out how to put polls on Instagram, and Kevin was at least one update behind on his iPhone, which were just a few of the factors that put us squarely out of place at this illustrious meeting of minds. This manifested itself in more than a touch of nervousness about my impending interview with Shazam co-founder Dhiraj Mukherjee - who spoke at the conference (EXMA Bogota) - but it ended up being a very enlightening chat about the importance of creativity in all endeavors. In case you are interested, no he had never thought about making a Shazam type app for bird calls, and yes it is in fact a stupid question. While my intestinal butterfly flaps slowly realigned with my heartbeat, I spent an hour trying to get a picture with a booth operator wearing a Scream mask, and Kevin began asking the security of the event if he could take their pictures. Initially I found much more success — with many of Kevin's would-be subjects fearing a firing should they bear their souls on one of his rolls of film. While it was slow going at first, it seemed the more comfortable he became with the city, the more comfortable the subjects became with him.
After a night of disappointing performances at their national sport Tejo and gorging ourselves on Chicharrones de Guayaba, Amazonia river fish and a plethora of gorgeous fruits that resembled what I imagined alien intestines might look like — we rose up to go and search out a slightly more contemporary side to the city. The Espacio Odeon was truly breathtaking. The crumbling interior was equal parts brutal and renaissance reminiscent, giving it the look of the Opera house from Fitzcarraldo if it started having Tresor label nights. The surrounding area was buzzing on a Friday as well, the gorgeous tree lined square filled with people blasting Cumbia and drinking Canelazo from small hand painted carts. Obviously intoxicated by the energy, Kevin found a new ease with the Bogotanos (or Rolos, as they are known there), snapping photos and making noticeable connections with vendors, police and everyone in between.
The trip really clicked for us when we visited the spaces of New Miami Gallery. Set up almost like a commune, Berlin Biennale vet Juan Pelaez took us room to room in the artist run space, allowing each person living there or involved in the show to explain their work to us (there are too many to name so I'm counting on you to Google the place). The majority of the pieces dealt with globalization in one way or another, an understandable topic for people working in a country that has largely and wrongfully been overlooked in this sector for too long. We ended up joining many of these artists for a wonderful night out at a club called Sauna, which is a euphoric homage to the legendary bathhouses that were integral to the gay community before the devastating AIDS epidemic caused the majority of them to close. A drag performer sang traditional Colombian ballads and slowly made their way around the dance floor, the final tear inducing reminder of just how exceptionally open a city it is.
On the brink of a contentious election, only a year after a historic treaty with arguably the largest and most successful guerrilla group in human history, we found ourselves experiencing the absolute best humanity has to offer. I am in no way trying to plaster over the issues and struggles of the Colombian people — and although I experienced nothing of the sort, I was repeatedly reminded by locals that crime and corruption still run rampant in the capital. That may be true, but there are also hardcore bands that scream their lungs out in venues that look like your grandparents living room, there are also mile long markets filled with the most kaleidoscopic range of fruits you'll ever see, there are also basement clubs where DJs mix tracks I watched get made in Ridgewood apartments with a variety of their world conquering local musical styles, and most importantly, there is always someone around that wants you to love Colombia as much as they do. I am obviously in no position to speak for the Rolos, and I won't — but I do think I can speak for Kevin and I when I say that you must go to Bogotá and meet the people that make it tick. You will not regret it.