The Tune of The Time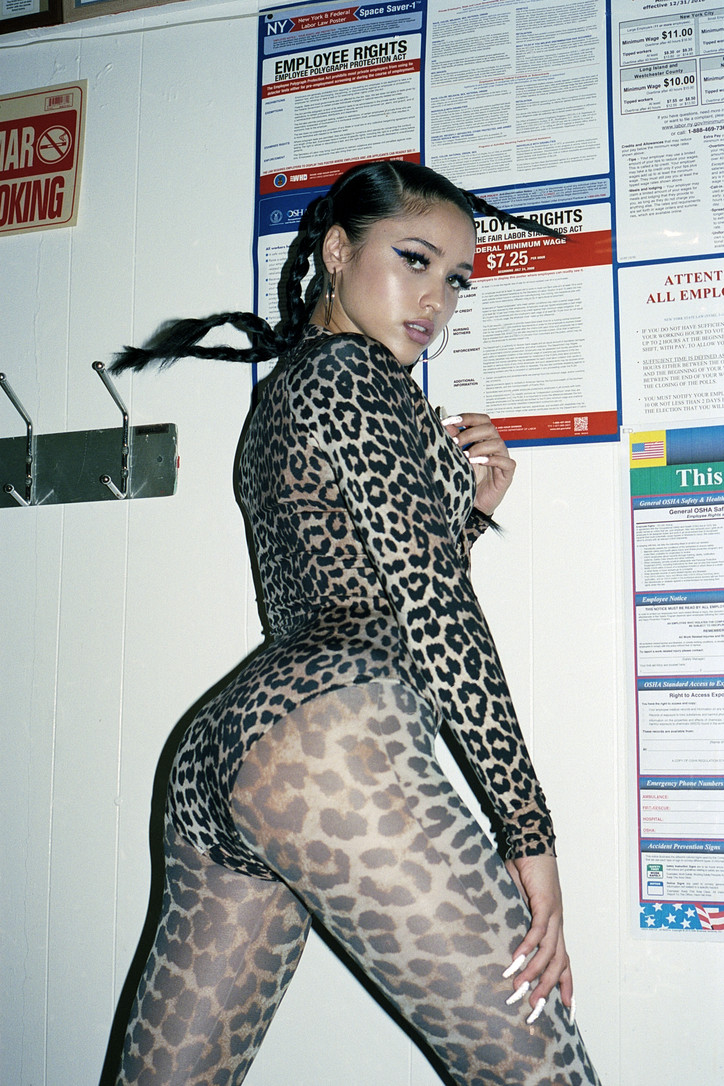 The life of an artist isn't easy, but that doesn't stop Mariah from making it appear that way. With hot songs like "Perreito" and "Una Noche Más", climbing the charts, the 20-year-old vocalist sings her songs predominantly in Spanish, showcasing her fluidity as an artist while also claiming her seat at the table—the headseat, to be exact. Iconically choosing to use her given first name as her stage name, Mariah notes, "I've always watched artists growing up with nicknames, but I couldn't see that for me. People always want to separate the artist from the person, but I am an artist. I'm Mariah. Simple."
Like most multifaceted stars, Mariah's knack for music came at an early age. Listing some of the top female performers of our time as her first source inspriation, such as Mariah Carey, the artist is hellbent on carving out her own lane, describing her personal style as, "very unique, danceable and real music." And although her music may be catergorized as pulsatingly pop, Mariah's intentions are anything but lighthearted explaining, "I'm going to take over. Lowkey, I'm going to takeover the world, and you can quote me on that." 
For future reference, Mariah will keep riding her own new wave Reeggaeton sound all the way to the top—and office fully expects to see her there. In the meantime, gear up for some hidden gems, because Mariah is fully ready to feed her fans. "I have a bunch of unreleased songs, but I have to wait for the best time to drop them. I'm just sitting on fire stuff right now." As if that isn't enough, the Latin singer also dished that she'll be releasing some "dope ass" merch right in time for the holidays. Initiating an imprint entirely her own, Mariah has solidified her status and is ready to dominate every avenue. With Mariah, more is more and most isn't enough. Mariah won't stop until she rules the world.