UGGLIFE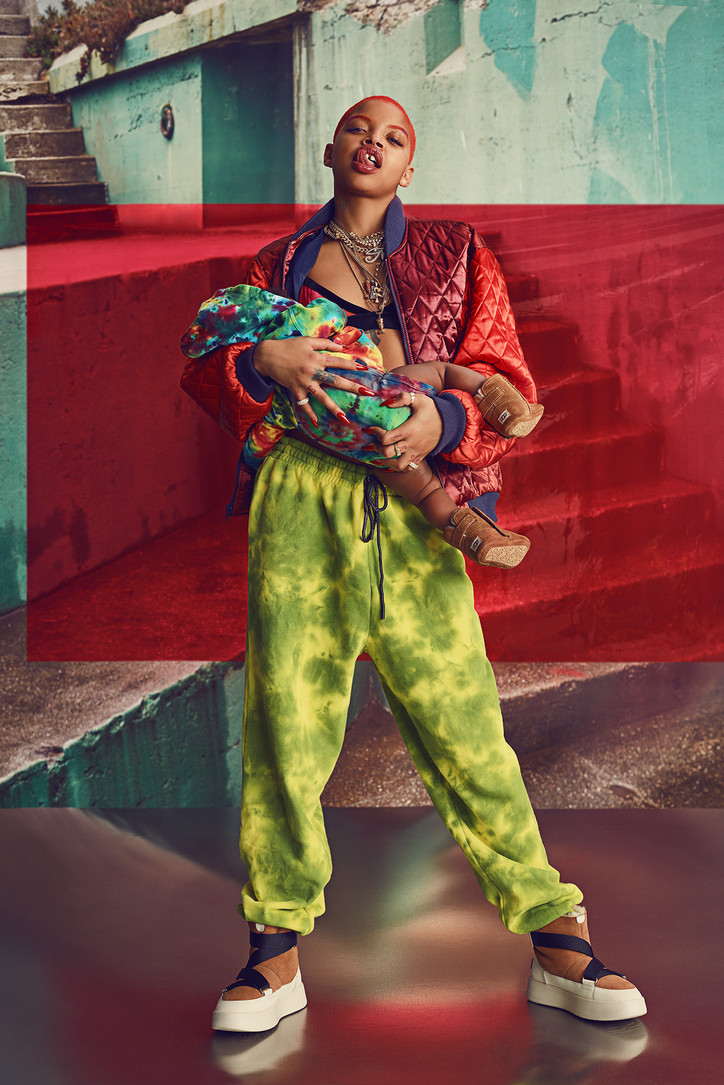 Has motherhood altered your style?
 Motherhood has never changed my style, it's never been a problem at all.
In a sentence, how would you describe your family? How do you balance modeling and being a mother?
Slatt and slimes.
'Family, friends, love', what are the first words that you associate with each of those?
 I just take my bestie with me as much as possible.
How do you think this UGG aligns with the concept of family, friends, and love?
"Where does everyone go when they have to go?"
How does this campaign relate and fit into your own style and aesthetic?
It gives me an opportunity to bring my family and my friends together, and that's nothing but love.