Unapologetically Female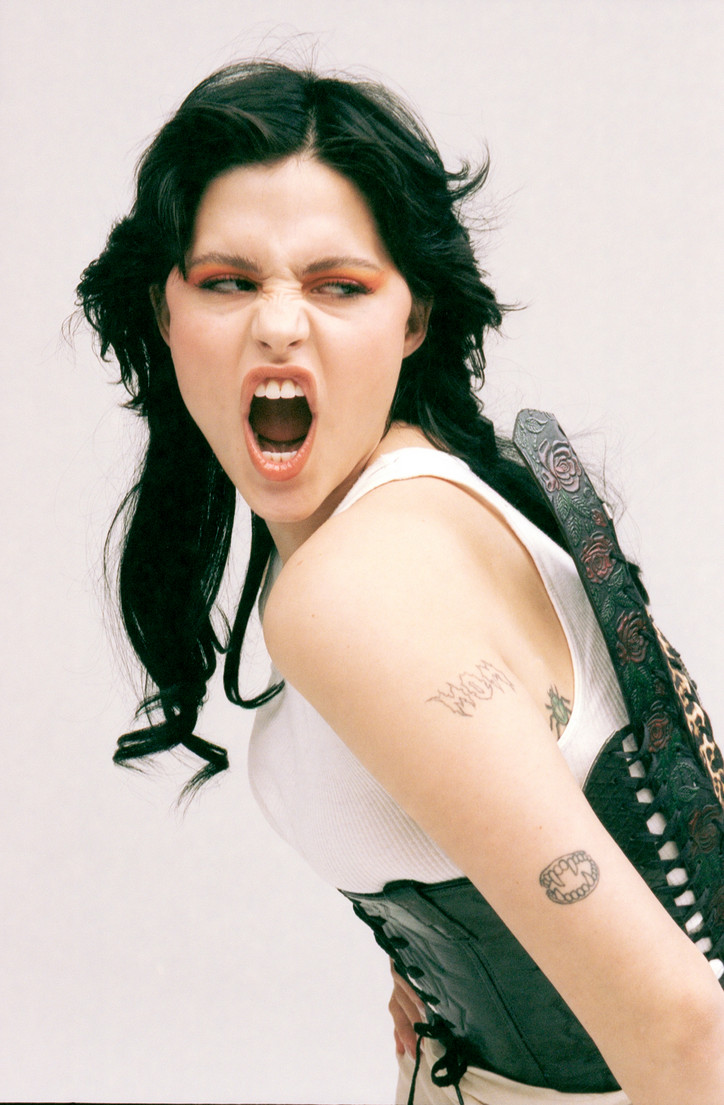 Between the backing of pop star Charli XCX and the group's Netflix original "I'm With The Band: Nasty Cherry", Nasty Cherry will be a household name in no time. office had the pleasure of catching up with the girls for a few questions in light of their most recent EP, Season 1.
So who is Nasty Cherry? Is there any meaning behind the name?
Nasty Cherry is a Scorpio, she is the four of us but also her own beast.
How would you describe your sound?
We're still working out our sound. She's still got the learning wheels on, and we aren't pushing too hard to be a certain style or fit within certain parameters. Nasty Cherry is a band still working it out, but we have a lot to say.
What's an average day like for Nasty Cherry?
There's not really an average day. We live between London and Los Angeles, so we are between places a lot. It's always chaotic, but also fucking fun. One of our few constants is that Debbie will find us incredible croissants wherever we are. What is your favorite aspect of performing together? I love how unexpected it feels performing together still. We've not played many shows yet and there's a lot of newnesses so every time the energy and performance are so different. We try different things out every time.
What's your songwriting process like?
Lie in a room, profess our feelings and be unapologetically female. There is usually a dance party at some point in the session as well.
What's your favorite moment from filming the show thus far?
Playing our first show and releasing "Win" felt like a very special moment. Call us cocky, but we think what we are doing is important culturally so that whole period felt quite historical.
Who are your major influences?
Annie Lennox, Karen O, Wendy and Lisa (guitar). Females who paved the way for other females.
If you guys didn't become Nasty Cherry, where do you think y'all would be right now?
Hopefully, we'd be all be inspiring someone somewhere in our individual lives.
Which musician/artist would you like to collaborate with next?
The 1975 and Joan Jett, baby!
What's the most important thing to y'all that you want to portray to the world through your music?
To enjoy individuality and explore ways to express ourselves.
How do you navigate an industry that is predominantly male-dominated?
I guess that we all navigate it in different ways, so it's hard to have a unified voice on it. We've all had very different experiences as women in the music industry, so we try to have fun and not take anything too seriously.
What can we expect to hear from your new EP?
The new EP, Season 1, Is a fucking tasty tapas menu of songs and emotions.
Where do you see Nasty Cherry in the future?
World domination.