Urban Verve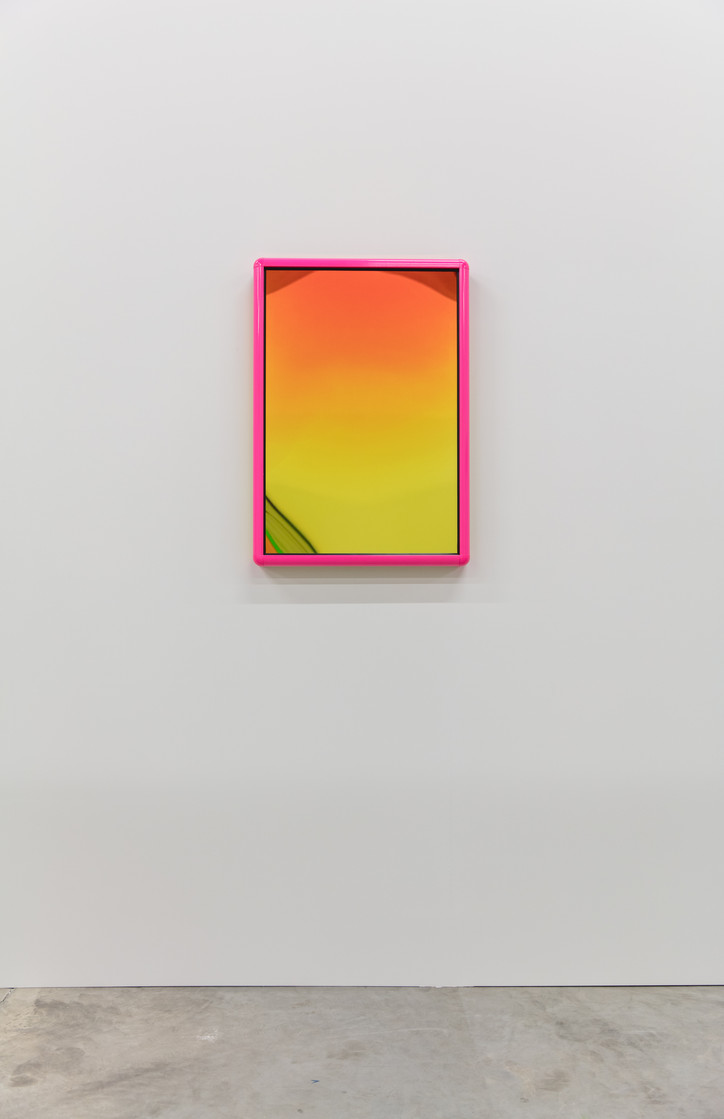 "There is the feeling of permanence and stability in these forms, their vibrance is reliable like the glow of a screen," Soriano describes. "Where Müller's work has the qualities of the industrially immaculate, in Muret's work, we see him toy with this sense of stability, combining two canvases and bracing them to stand straight up by economical means—wood stilts and sandbags. The effect is jarring—the vernacular of advertising becomes in some ways amusingly DIY and dinky, its structure exposed."
Landmarks demonstrates Bahnhof's considered approach to the work it exhibits, but also the way it exhibits it. The raw space in Williamsburg lends itself to the juxtaposition in Landmarks, and it would be hard to imagine the same effect in a more traditional gallery space. For Soriano, who has already led curatorial projects in Russia, Ukraine, and France, Bahnhof is an opportunity to utilize underused spaces for new ideas. "I think there is a growing interest in exhibition models that can accommodate the pace and attention span of a contemporary audience. It's exciting to make use of a space that would otherwise be unused or to consider adaptability as inherent to the form of the gallery." It's an exciting prospect indeed, but one that will only be driven by the ideas it houses within. "First come the artworks, and then I find a building that becomes a cohesive part of the exhibition itself."
'Landmarks' is on view at 55-59 Kent Avenue, Brooklyn, through June 23rd, 2019. All images courtesy the gallery. Lead image: 'Hyper-Realistic Straight Lines (pink box)' by Greg Allen-Müller.