Utopia III, "Energy Is Fluid"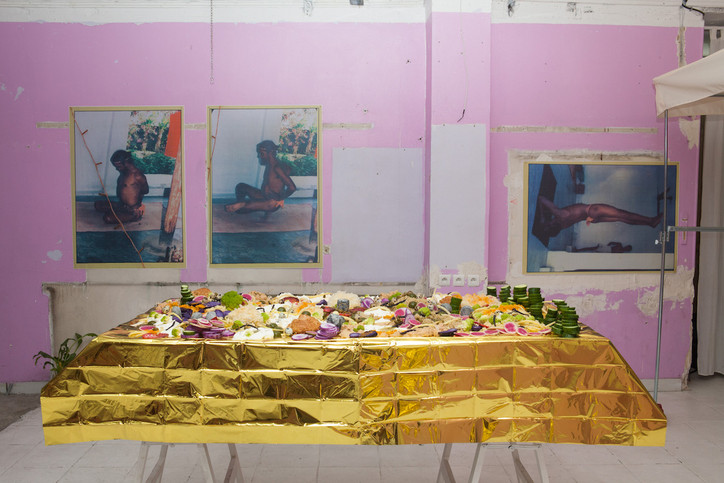 If multidisciplinary is the buzzword here, the curators chose the venue wisely -- the night included an exhibition of NYC photographer Nick Sethi's work, titled "Discipline," and an exquisite food-art installation by Lei Saito. With an intrinsic knack for bringing together an eclectic community of collaborators, artists and devotees of the brand, P.A.M.'s union with The Community serves as a beacon of independent thinking, pioneering a new wave of youth spirit in the typically-monolithic Paris. See the photos from Nick Sethi's exhibition and the event here.
Utopia III "Energy Is Fluid", launch presented by Perks and Mini and the Lafayette Foundation.
The free Utopia III magazine was curated by Shauna Toohey and Misha Hollenbach of P.A.M. 
Superfood landscape by Lei Saito, "Discipline" exhibition by Nick Sethi, and music by Alexis Le-Tan and D.K.
Utopia III contributors: Vito Acconci, @genievefiggis, @dark_white, @seanagavin, Josh Gordon, Taro Hirano, Misha Hollenbach, @jimmangan, Maieu Mercier, Cristina De Middel Puch & Bruno Morais, Shinro Ohtake, Ed Ruscha, @picoristo, @sicknethi, Kishin Sinoyama, Penny Slinger, Josh Smith, @spencernotspencer, @deannatempleton, @caramelbobby, Yamataka Eye.