Venus in Chains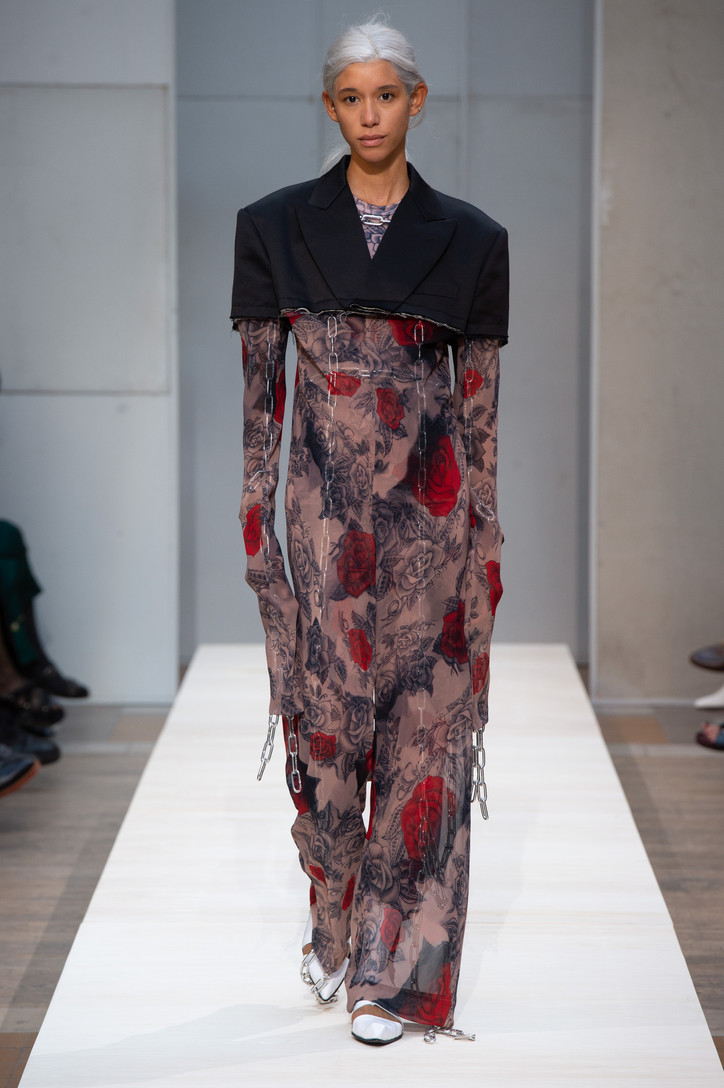 But as models began walking down the runway, with chains delicately peeking out from inside their sleeves, and tears in the middle of their gowns or coats, exposing an inner layer, covered in handwritten print, it was hard not to know exactly what Kawakubo was saying.
This was her ode to, the weight of, the insecurity that comes with, being a woman.
Considering the current cultural and political climate, in many ways, right now, that's an incredibly difficult thing. In a lot of other ways, there's been no better time than to be someone who identifies as femme. But that's exactly what it means to be a woman: a contradiction. We're confident, like the sparkling embellishments on Kawakubo's jackets; we're broken by our insecurities, like the ripped seams and unfinished hems; we're beautiful, and mysterious, like the roses throughout the collection; we're overly delicate, and transparent, like the fabrics on which they were printed. But perhaps, our greatest strength is in the realization of all of these things—acknowledging, and accepting, our chains means we can no longer be imprisoned, or weighed down by them. Comme des Garçons S/S '19 was Kawakubo's surrender to her ingeuinty, and inadequacy, and in turn, her freedom from both.
See some of our favorite looks, below.
Photos courtesy of the brand.