VFiles S/S '20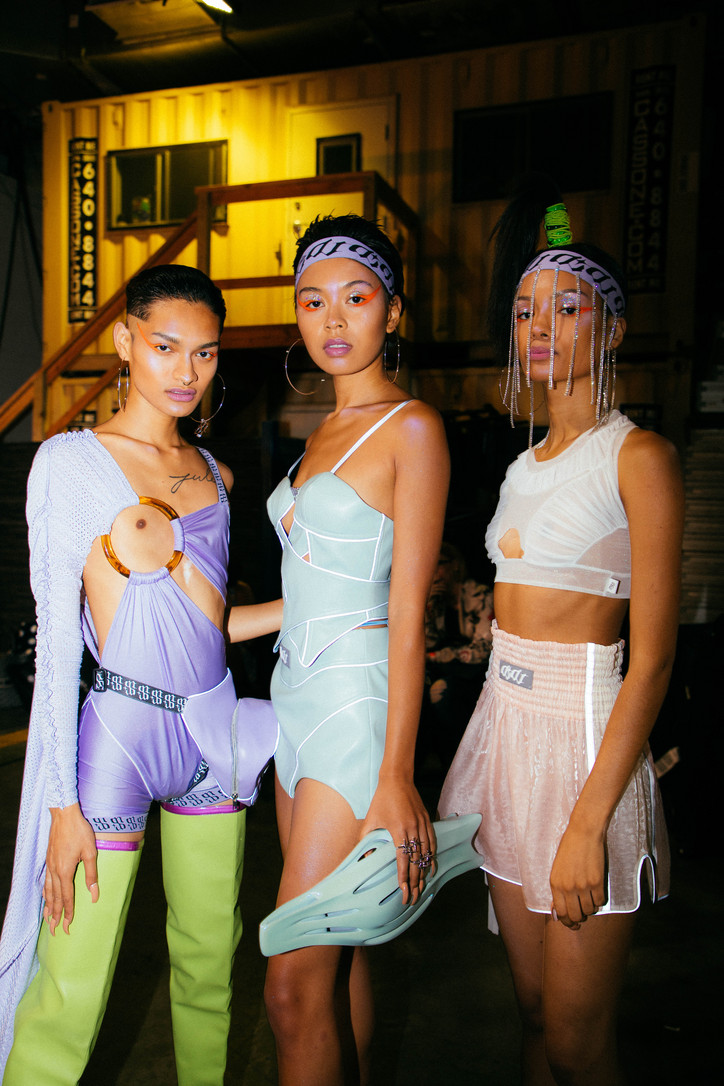 The Tottenham designer Wesley Harriott followed with sharp reconstructions of trench coats, asymmetrical black dress, and suit sets all with a twist. Telltale color contacts and long talons kept a goth display freakishly minimalistic for an effect that was quietly seductive and coherent.
Then Belgium designer Nico Verhaegen stepped forward with a collection of artfully draped pieces. Layered ensembles cut in unpredictable shapes graced the Barclays Center floor. Verhaegen completed each look with worn, slouchy boots.
Finally, Central Saint Martins graduate Pierre-Louis Auvray's collection emerged with mad hatter-esque print and fabric fearlessness, featuring bright prints and knits. The set of quilted pieces felt worthy of the sidelines of a NASCAR race, with prominent reds and a Honda logo to compliment wildly knotted updos and a stray eyepatch.
For the VFiles finale, Erika Jayne popped out to perform, as did YG. The show brought a healthy mix of wearability and novelty. All of it had the fresh sting of something new, modeled after VFile's own branding, with a focus on emerging designers. Check out the slideshow below.