Video Premiere: The Shrine x Dogtown Skate Deck - "I Can't Control It"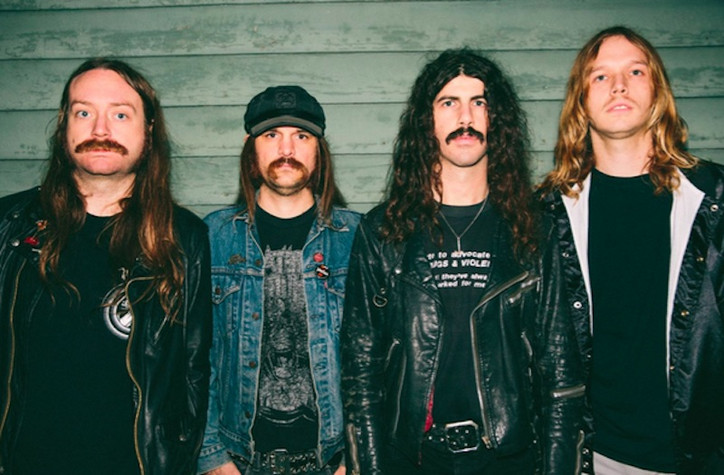 The Shrine epitomizes all of the feelings one would get if they were to time-travel alongside Black Sabbath. The sound is of a Marshall blasting through Los Angeles, full of grit and giving you gut-wrenching envy of their long hair and how it waves along to the strumming. However, imagination isn't even necessary—with the help of Dogtown's boards, the video is able to pointedly capture the vibe. 
The compatibility could lay in the fraternal connection—both creator of Dogtown Skateboards, John Muir, and The Shrine band member Josh Landau come from families well-versed in the two industries. Muir's brother fronted another classic Venice band, Suicidal Tendencies. Similarly, Josh Landau of The Shrine is the sibling of notable pool-skater Jason Landau. 
And to top it off, completing the collision of backyard rock, California psychedelic and sweaty, smoky, suicide skater Shepard Fairey, who has previously hosted performances by the band at his gallery, will be releasing a limited collection of t-shirts with Dogtown x The Shrine graphics under his Obey clothing label.